Currently ranking as the world's largest democracy, and among the fastest-growing nations, India serves as an attractive market for overseas businesses. Having a population of more than a billion individuals, in recent years, India has also witnessed a surge in its economic growth, and it currently stands in fifth place among the world's largest economies. In the past decade, India's GDP growth has been the highest in the world, as the country sees annual growth of 6% to 7%.
What's more, is that India is said to have achieved high macroeconomic stability — ranking 28th in 2022— as a result of key structural reforms, a robust democracy, a rise in government investment, and private consumption. And this market is still perched for growth. According to an estimate by the World Economic Forum, India's total consumption expenditure is likely going to grow by $5.7 to $6 trillion by the year 2030.
You will find more infographics at
Statista
Enter India with multilingual videos
One caveat for any company going global is how to approach multilingual marketing for its regional audience. As of 2022, the Indian government recognizes 22 major languages spoken throughout the country. When we factor in regional dialects, the number skyrockets to 544. Although the country offers businesses incredible amounts of potential to expand their audience, learning how to market to such a diverse audience is fundamental.
Think of it like this: As a business, you aren't just trying to speak the language of your audience. Just this much wouldn't be enough to make your mark. You are also trying to embody their cultural values, identify the core challenges faced by the country, and how your brand can fit in to enrich their lives. You need to identify a whole new niche that your brand can fill for a regional audience, and this means switching up your image to fit that of a global audience. In other words, brands need to localize to new cultures rather than simply translating their pre-existing image.
So how have brands successfully tapped into the Indian market? Let's start with the example of American fast food giant McDonald's.
How McDonald's tapped into India's vegetarian market
When McD first thought of entering the Indian market 25 years ago, it had a huge problem to tackle right off the bat. All over the world, McDonald's signature product was the Big Mac beefburger, and India was a broadly vegetarian market. Hence, for Mcdonald's to connect with this audience, it needed to position itself as inherently Indian, while representing important cultural and family values while also retaining its global identity. Using a variety of multilingual tactics, McDonald's gracefully Indianised not only its identity but also its menu, and Indians couldn't get enough.
One major marketing campaign worth noting was the "Aapke zamane mein, baap ke zamane ka daam" This basically translates to "prices from your father's era, in your era." This marketing tagline was meant to introduce the Mcdonald's happy price menu at just ₹20. Rameet Arora, the VP, and director of corporate initiative for the company elaborated on the thought behind this slogan:
"We've all heard our Dads telling us about their times when things were so cheap and how even 'char aana' (25 paise) had value. It's the same idea — getting a meal in as little as 20 bucks."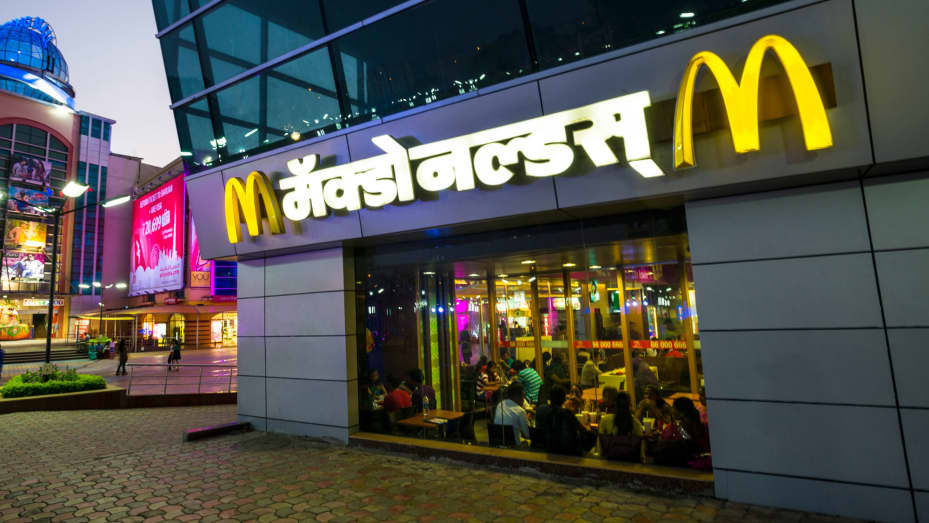 There was no other fast food burger chain offering this value for money in India at the time Mcdonald's was. So it conveniently occupied took the number one spot in this niche. There were iconic advertisements to go along with this campaign. Here is an example of McDonald's video marketing introducing the happy price menu. Not only is the advertisement an example of how Mcdonald's localized its cultural marketing to match the humor of its Indian audience, but it also shows the niche it was occupying — a complete meal at just ₹20. 
This campaign, among others, was responsible for the strong brand connection that Mcdonald's was able to create as it began laying its foundation in India. From 1996 to today, the company has been an uncontested leader of fast food burgers in India. By the time Burger King made its way to the country in 2014, McDonald's had already got a hold of a lion's share of the market.
How Amazon successfully penetrated India's cash economy
Another quintessential example of multilingual marketing is Amazon which entered the Indian market in 2013. India had a rarely untapped market for e-commerce, and a billion-plus people to reach. The good news for Amazon was that, of this billion, more than 65% were under the age of 35, indicating that there would be rising levels of disposable income. One estimate also claimed that 80% of the population at the time owned a cell phone. But there was also bad news.
About 67% of the Indian populace resided in rural areas or places with underdeveloped infrastructure. The biggest blow for a company like Amazon was that only 35% of Indians at the time could connect to the internet. To add to this, using cash, and not checking accounts or credit cards, was the rule, with the government introducing a strict FDI policy. As per this rule, any foreign multibrand retailer was not allowed to sell products made outside India directly to Indian consumers online.
Here's how Amazon localized its branding to meet these needs. A fine example was the Amazon Chai Cart program. The company sent out mobile tea carts across the city streets that served refreshments to small business owners and taught them the virtues of e-commerce. It is estimated that the Amazon Chai Cart team traveled across 31 cities spanning over 9400 miles, and engaged with more than 10,000 sellers. With the goal of aiding these small business owners to switch to e-commerce, as well as address any concerns, Amazon Tatkal was introduced. 
Tatkal program was self-described as a "studio on wheels" and operated with the goal of providing a roster of services to launch SMEs into the e-commerce world. The word 'Tatkal' translates to 'immediately' in Hindi, which was also the aim of this project: to create a sense of urgency in SMEs across the country to take their business online. Amazon Tatkal included services like registration, sales training, imaging, and cataloging, conveniently in a single place.
The significance of global companies creatively adapting their approach to new circumstances cannot be left unsaid. Amazon proved this by tweaking its delivery system to fit the Indian context. India has 14 million small shops — referred to as 'mom and pop' stores — with the majority of these stores being smaller than 600 square feet. The FDI restrictions implemented by the government aim to protect the businesses of these convenience store owners. When Amazon made its debut in 2013, it was feared that these convenience stores would not get enough business, which would take a hit on the country's economic health.
To counteract this threat, Amazon enlisted convenience store owners across India as delivery platform partners. Here's how the model was set up. In remote areas of the country where few had access to the internet to browse the Amazon store, residents had the option to visit their local convenience store, use the wifi, and select goods from the Amazon India shop.
The role of store owners was to record these orders, and inform their customers when the products were delivered to their store. For every order, the store owners would pass on the payment to Amazon but would get a handling fee in return. This creative solution circumvented the challenge of carrying out e-commerce services in an economy that relied predominantly on cash. So what are the takeaways from these case studies?
Marketing in India in 2022: The Significance of Video
In 2022, a vast sector of the Indian population has made its way online. In pop culture, this is  called India's internet boom. To get granular about how much of India is online, in 2020, the country's internet penetration stands at about 47.5% which jumped from 4% in 2007. And, to put this jump into perspective, between 2021 and 2022, India's internet users grew by a whopping 34 million. With such a large amount of Indians online, it is fair to assume that online campaigns may be the best approach for incoming brands reaching out to an Indian audience.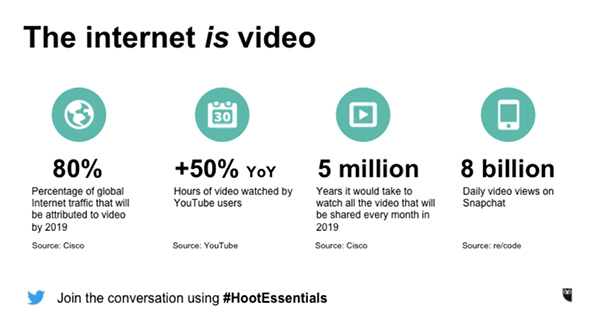 With so many eyes glued to smartphones, and information being digested best in video format, brands seem to be hopping on the bandwagon of video marketing. One survey found that online video marketing, to be specific, increased brand awareness by 71%, sales by 34%, and website traffic by 51%. Here are some more benefits of video marketing to an Indian marketplace:
Your brand can gain both visibility and traction on social feeds.
Your company can get more engagement and exposure as your audience gets to like, comment on, or share your videos.
Multilingual videos can help improve the understanding behind your product or service.
Creative campaigns that fit the cultural context can help your brand stand out among the competition.
You will have a more personable way to respond to your audience through comments, messages, and more.
Video marketing is a powerful tool to boost sales as information is instantly conveyed with backlinks to purchase your product or service.
Adding video content to your brand's SEO can help your brand rank higher in browser searches.
A short guide to multilingual video marketing
Now that we've established the importance of video marketing for the Indian marketplace, let's address the question of how to do it. There are multiple types of multilingual marketing videos that brands can opt for. Some popular examples are:
Demo guides: These are short, practical videos made with the goal of explaining or informing your audience about how to use your product or service. Brands can highlight the benefits of using their product and add a call to action in a demo video. 
Behind the scenes: You can also introduce your company's team through video marketing. This adds personality to your company and can build an emotional connection with your audience. 
Educational videos: Videos meant to educate your audience about topics that involve your brand are a great idea. Red Bull is a fine example of this approach as it offers multiple YouTube channels for niche communities like skateboarders, surfers, bikers, and more. You can foster a community of like-minded individuals, thereby increasing your brand's exposure.
Customer Testimonials: Videos of local customers using your products or services, their experience of it, and how it enriched their life is a great strategy to connect with regional audiences. These videos can instantly show your brand's value to potential customers. 
To Sum Up
India is a vast nation with huge potential to be a thriving marketplace for your company. But penetrating a country that speaks so many languages can pose challenges of disconnection. One of the best ways companies can get their message across to India is a solid multilingual marketing strategy, as seen by brands like Amazon and Mcdonald's that have done it in the past. But in 2022, with social media having so much pull, multilingual video marketing might be your best bet.
But creating multilingual video content can be challenging when it comes to quality assurance, cost, and turnaround time. Here's where AI dubbing can help. One of the easiest ways to translate and dub your content to multiple languages is through AI software like that offered by Dubverse. As it uses text-to-speech (TTS), generative AI, and advanced machine translation, Dubverse creates ready-to-publish videos 10x faster than traditional dubbing.
You can instantly get multilingual content in 30+ languages including major Indian languages like Hindi, Bengali, Tamil, Malayalam, Marathi, Kannada, Telugu, and Gujarati. You can also access an advanced script editor with real-time translation built into it so that you have a seamless editing experience, and a perfect script to work with. With our Dubverse Platform, you can take your marketing global by tapping into markets like India at the click of a button.