When you envision how dubbing works, what do you picture? More often than not, people visualize a voice actor in a sound booth animatedly reading from a translated script. This is what conventional dubbing, more or less, looks like. As a business owner or creator, dubbing your content in multiple languages has its perks. Some of its foremost benefits include:
Fostering trust and connection with audiences as they reach more people in their native languages.
Building engagement because viewers are likely to interact with the content they can better understand.
Helping you launch a business product or service in new markets, nationally and internationally, and expand your reach.
Giving business and creators owners the opportunity to repurpose video content they have already produced to reach a broader target audience.
Helping businesses meet the growing demand of consumers today, 65% of whom want content in their own language.
Increase how likely people are to 'stick' to your product as they can now access content about it in their native language.
And yet, any business owner will understand how painstaking it is to dub their advertisements in more than a single language using the traditional method. From accurately translating scripts into multiple different dialects, to making the time to shoot with the right actor in the right environment, conventional dubbing is not for the faint of heart. Fortunately, the future of dubbing looks bright.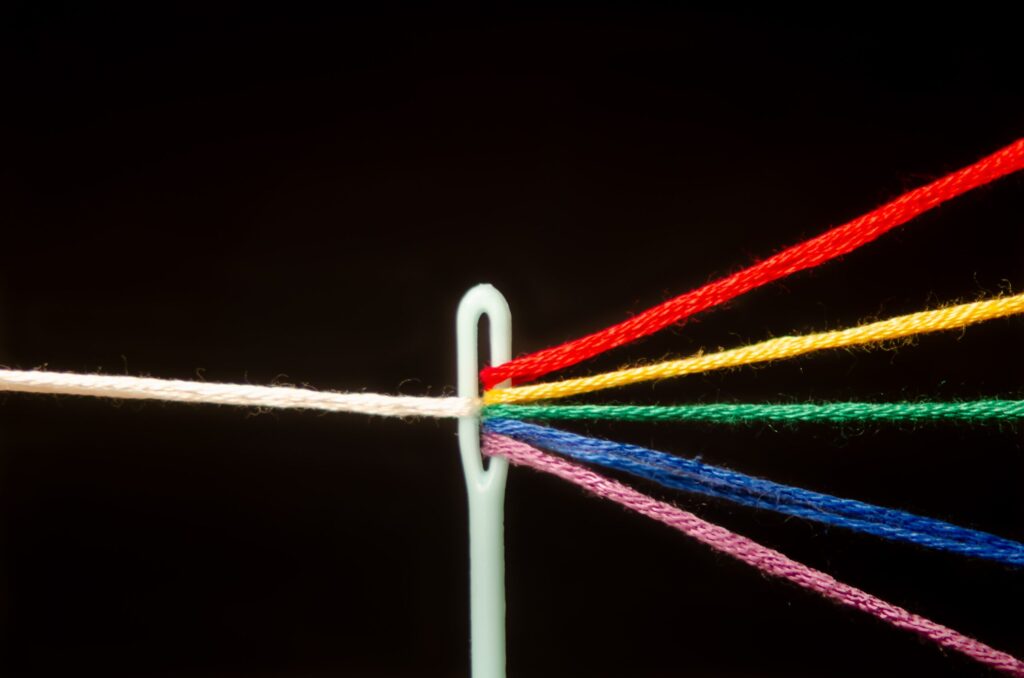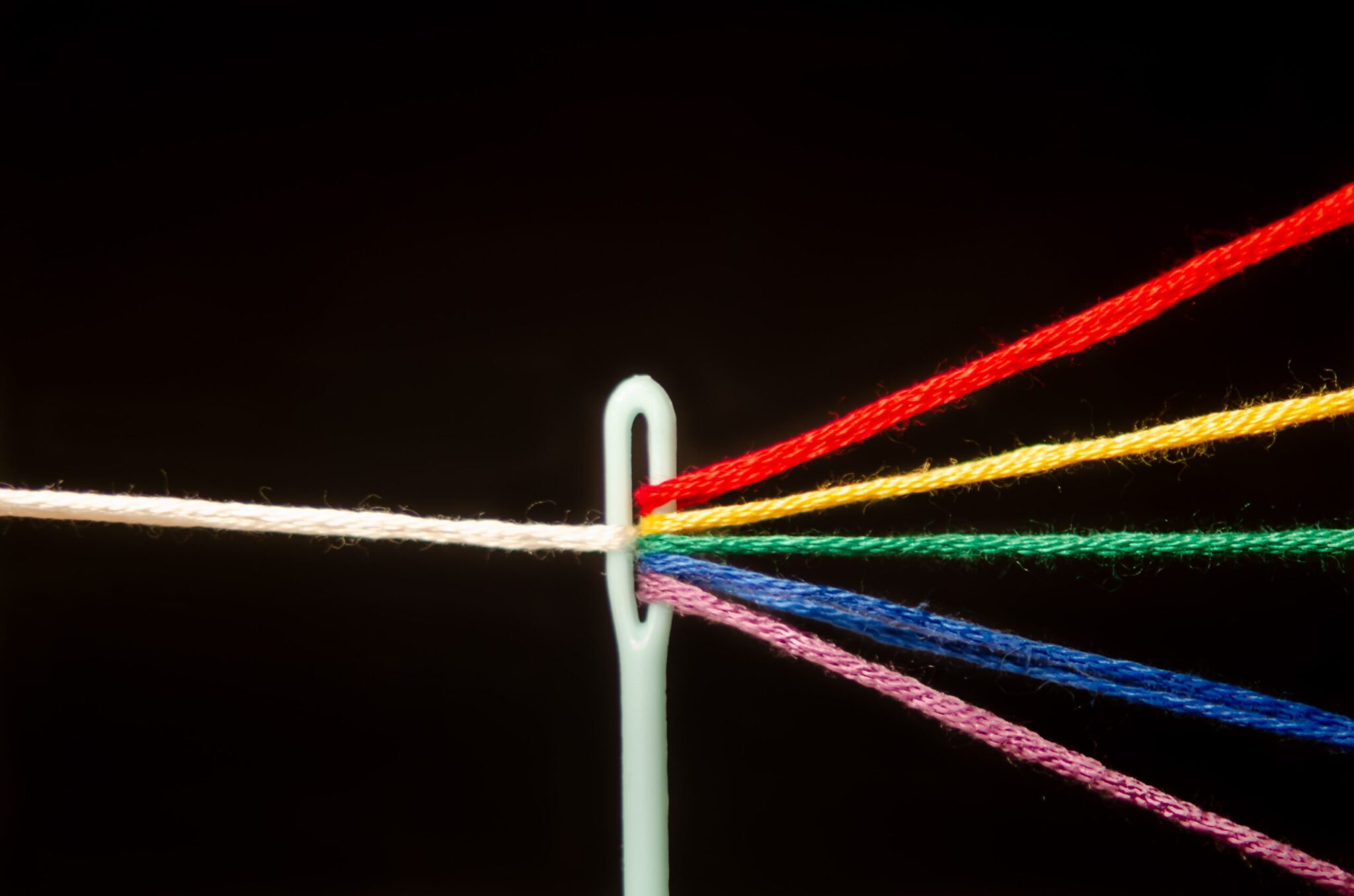 How AI is disrupting the tradition of dubbing
The world of dubbing looks very different from ten years ago. For the sake of clarity, we will refer to it as today's means of dubbing as 'online dubbing' vs traditional. With online dubbing, there are no recording studios to deal with or even human voice actors to hire, for that matter. The driving factor behind this shift? Artificial intelligence.
Today, you can work with synthetic voices that are built through the deep learning of AI algorithms. With HP adverting into ed-tech space?, they created video courses in English but they could see major demand coming from tier-2 and beyond. That's when Dubverse dubbed those educational courses for them in 7 different Indian Vernacular languages, increasing their addressable market multi-fold and making them a more inclusive brand. Hence, this mode of online dubbing is a time-saving alternative to hiring the right actors to dub films, TV series, advertisements, and other media.
Another important facet to address is that, previously, synthetic voices tended to be words that were just 'glued together.' The result of this was an unappealing, robotic and clunky sound. Think of how the voices of robots are portrayed in the media. Why would anyone replace a human voice with something 'artificial' sounding? To counteract this, voice developers were meant to provide the exact punctuation, pacing, and intonation of the speech generated when creating an online dub. But the industry quickly adapted to do away with this hindrance.
Now, hours of audio available online can be flooded into an algorithm that is able to recognize peculiarities in a speech on its own. This serves as a fine specimen of AI improving our efficiency. You can now choose between multiple synthetic voices ranging across different styles and capturing a spectrum of emotions. The voices differ from one another based on how pauses and breaths are taken between words and sentences. Synthetic voices are also able to '"learn" how to imitate the tone and patterns of speech that are unique to particular voice actors. And these aren't the only benefits of dubbing 'artificially.' Let's delve into some more.
Benefits of online dubbing with AI
Traditional dubbing has some obvious benefits like growing your audience and reducing the communication gap between you and them. But what sets online dubbing apart from its traditional counterpart? Here are some of the advantages that online dubbing can offer:
1. Tap into vernacular marketing
Being monolingual in one's content is one of the biggest bottlenecks for creators and businesses today, especially those wanting to grow their reach. Out of India's population of 1.3 billion individuals, just 10% speak English. Instead, India serves you an assortment of 15 regional languages and even more dialects than we can count. 95% of YouTube videos are consumed in these regional languages, with 20% to 30% of users opting for language-specific search terms like "in Telugu", "in Tamil", and "in Hindi."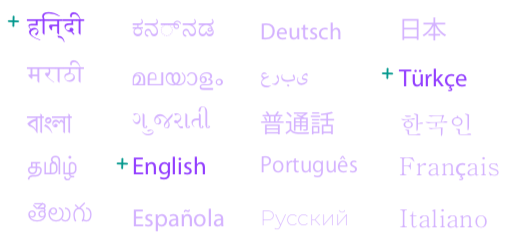 Outside of India, we can see the same picture. One survey found that 9/10 of internet users would always visit a website in their own language if given the choice. What's more, is that nearly one in every five Europeans would not browse the internet in a language that was different from their own native language. And, finally, a whopping 42% said they would never buy any services or products in another language.
42% said they never purchase products and services in other languages.
Vernacular marketing is, therefore, a tool to be leveraged by any business owner. One way is by using online dubbing to repurpose your content and tap into those regional audiences. A major adopter of vernacular marketing was Google which introduced its Voice Search feature in 2014. Voice Search was introduced globally, but in India, it enabled users to search on Google's interface by voicing their terms in Hindi and English, and now, it accommodates 5 more.
Soon after, Google paved the way with voice-enabled navigation, and it was this catalyst in vernacular marketing that led brands to follow suit. Vernacular marketing fosters trust between a business and its audience and does away with the scope for a communication gap between them. It is bound to improve the global footprint of any creator or company. In other words, online dubbing lends you these bonuses.
2. Adopt a custom voice for your brand
Dubbing your content isn't just about outreach, it's about retention too. By reaching a bigger and broader clientele than ever, you also want to ensure your audience is coming back for more. Part of the 'stickiness' involves creating an identity using a unique voice ?️ that suits your brand. Developing an identity is a prospect you can make the most of when working with synthetic voices. With their ability to change their style, tone, and timbre, synthetic voices give you a lot of room to experiment. An additional bonus is that this flexibility is afforded to you at a fraction of the cost of hiring a slew of voice actors, with the hope of 'finding the one.'
By using AI and machine learning-driven insights, you can adopt a custom voice to dub with for your brand. This gives your audience a clearer picture of what your brand sounds like and what they can expect from your product. A confident tone demonstrates authority, while a polite tone implies helpfulness. Each of these tone-related variables can be manipulated with synthetic voices. Hence, online dubbing gives your content an edge: you can instantly cast a wide net with so many languages at your disposal, and tweak details of language (such as intonation and accent) while manipulating features of voice (like brassiness and timber).
3. Forget about buying additional software
Online dubbing takes away all of the hassles associated with conventional dubbing: the grueling search for voice actors who fit your budget and specifications, choosing the right environment free from disturbances, requiring the right recording setup and voice processing tools, and more. All your dubbing can be carried out online without you having to do a thing, besides conveying your preferences. One of the biggest improvements for businesses is that no additional software is required as everything is done for you online.
With old-school dubbing, your work is cut out for you as your involvement is needed at every step: making sure the script is true to your message, the voice actor fits the personality your brand is emulating, and more. Online dubbing makes this process incredibly streamlined by removing a lot of these responsibilities. Companies like Dubverse offer you a range of voice options for the same language dub, giving you the benefit to choose the one that fits your image the most. Here are all the features you get with no plugins, installations, or added software costs. All you need to do is work with a synthetic dubbing company that manages the process for you from start to end.
4. Dub your content faster and better with voice cloning
One of our early-stage users, Vyaapar is able to repurpose their recurring Hindi product explainers to 10 languages within a week reaching their users in the language they understand best. In the entirety, they have dubbed 100+ videos and created 1000+ videos across languages, and increased the product adoption by their end users. Note that, ordinarily, this would take roughly 6-8 weeks. This kind of turnaround time is incredible, not just for media companies but businesses too.
Online dubbing has the potential to reduce your production window significantly. But how does it manage to do so?
A dubbing studio is required to consider aspects of cultural adaptation when dubbing across languages. This includes accounting for specific idioms, jokes, names, and more. It is important for these studios to consider that certain expressions might be inappropriate for audiences, and editors might be needed to change the original text. High-quality voice synchronization required for a good dub includes pulling off aspects like lip syncing for a cleaner result.
Traditional dubbing can struggle to do this well. You might not find the right voice actors without it taking multiple attempts and costing a lot. On the flip side, online dubbing offers features like voice cloning. This allows you to 'synthesise' anyone's voice to produce a sound that matches another person's voice. So, in other words, you can literally change the sound, while retaining aspects like the emotional accents, pronunciation, and other language-related features.
Another instant benefit is the reverse of the previous benefit: AI offers speech-to-text technology which clones a single voice to speak multiple languages. All you need to access is a single native speaker in the language you are looking to dub in. In other words, you will not be dependent on dubbing actors and you get to focus on other tasks. Hence, online dubbing can give you an accurate result through voice cloning without any of these hindrances that can slow down your content production.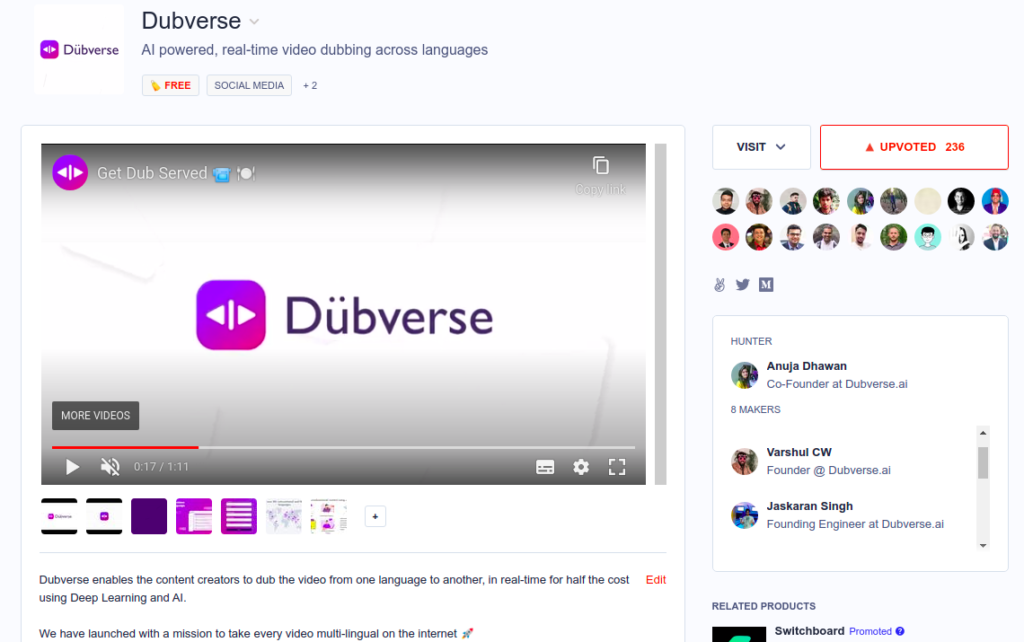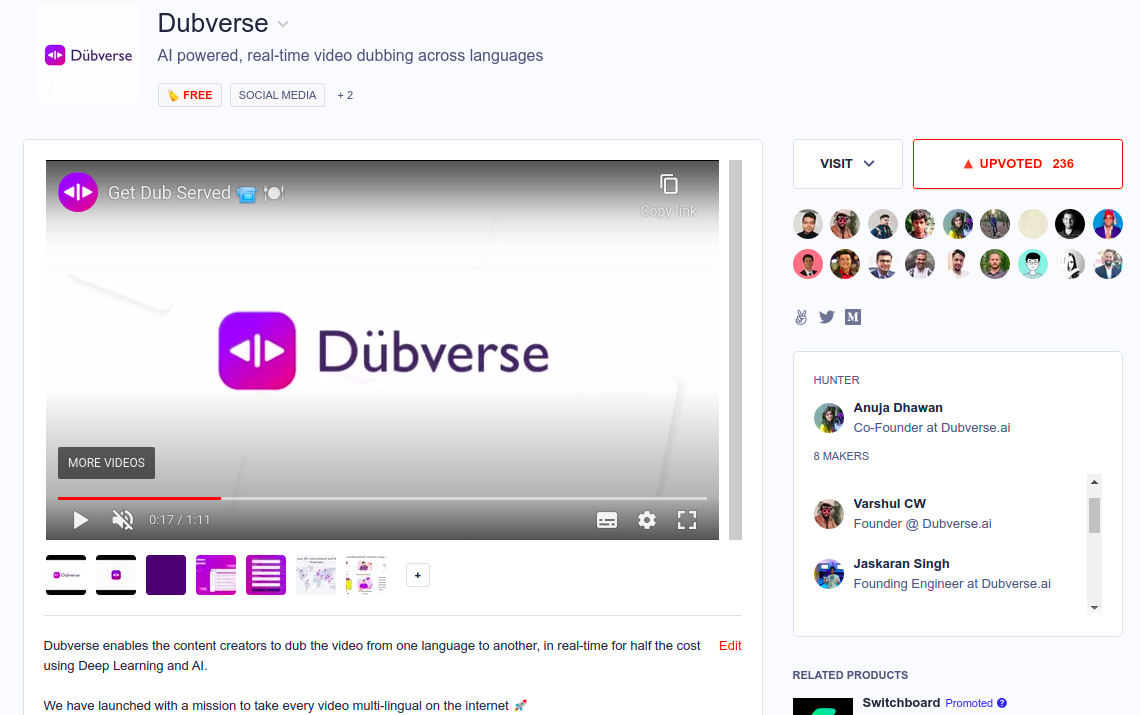 5. Dub at a fraction of the cost
Online dubbing is not only scalable?, but it is also cheaper? than traditional dubbing. Traditional dubbing is charged by the minute, and hiring professional voice actors can come up to figures in thousands of dollars. With online dubbing, as voices are artificially generated, you have a toolbox of editing software at your disposal. This can help you module the characteristics of the sound and language rather than hiring a new actor, you can save a lot more than you would have otherwise. And then there's the issue of the perfect dub. Ever gotten a project to its final render without redoing most of it from scratch? Probably not.
There may be editorial changes to the manuscript, requiring you to meet with your voice actors at another time and place, none of which is cheap. There may be multiple rounds of reshoots until you are happy with the final product, but this can take weeks of your time and cost a lot more than your anticipated budget. This problem is virtually non-existing with artificial dubbing. You can simply revisit the content and edit the script to your liking and the AI-generated voice will adapt to the new changes instantly. This also saves you time without adding to your expenses.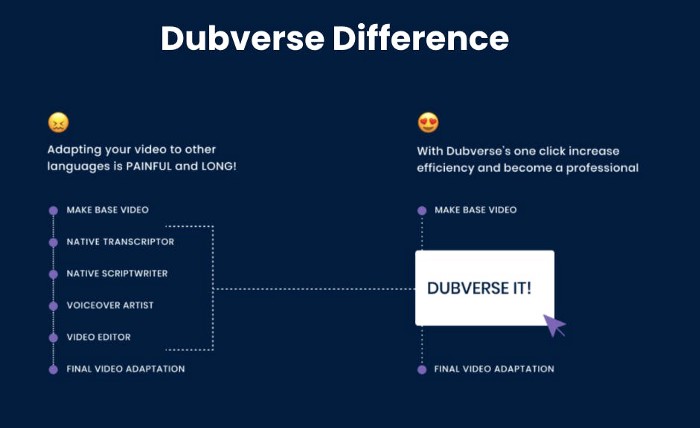 With Dubverse, this process can be made incredibly easy. We let you dub from one language to 30+ Indian and global languages. The best part is that you can convert a single language to multiple different language dubs at the same time, cutting down the time taken to create content exponentially. This process is not only instantaneous but also helps you maximize your ROI for each video since you can exponentially expand your reach
The future of online dubbing looks bright
With the benefit of time and money saved, fewer responsibilities in the hands of business owners, and a broader range of languages to work with, it is clear that online dubbing is an industry perched for growth. The efficiency in delivery time and cost-effective nature of online dubbing have led it to its unprecedented growth in the past few years. We can already see its adoption in smart speakers, the gaming and entertainment industry, advertisements, and even TV shows and films. But there is still a long way for synthetic voices to go.
AI has started to learn the idiosyncrasies of voices and facial expressions in actors. This makes the process of synthetic dubbing more fine-tuned. TV shows and films can now be dubbed in new languages while preserving the voices of original-language performances and acting nuances. And if this is the case for films and TV, which is to say it isn't for advertisements and other online content?
Today, it is almost impossible for businesses not to consider global outreach. It is clear that dubbing has become an indispensable part of marketing so businesses can cater to their newly globalized audiences. Elevating your business to new heights with the right online dubbing tools can help your audience feel more connected with your product, while also fostering the desire for them to come back for more.