From a brand new web series launching every month to incessant advertisements while scrolling Instagram, content is all around us. But how accessible is it when it comes to non-English speakers? As of the mid-90s, when the world wide web was in its infancy, 80% of the content available online was English. Today, just a quarter of users accessing the internet speak English, but more than half of web content remains inaccessible to them. It's no shocker that the demand for information in other languages on the internet — multilingual content — has witnessed a surge.
In fact, one survey found that 72.1% of web clients spend most, if not all, of their time on websites that are translated into their native language. Roughly the same amount is also likely to buy products and services online when information is available in the language they speak. And more than half of those surveyed even claimed that content accessible in their native language is more important than the price of the product or service!
As more and more people transition to purchasing their needs and wants online, multilingual content is the way forward for e-commerce. And providing a better user experience isn't the only benefit multilingual content can offer. Here are some more benefits that brands can leverage when they decide to opt for multilingual marketing.
How brands can leverage multilingual content: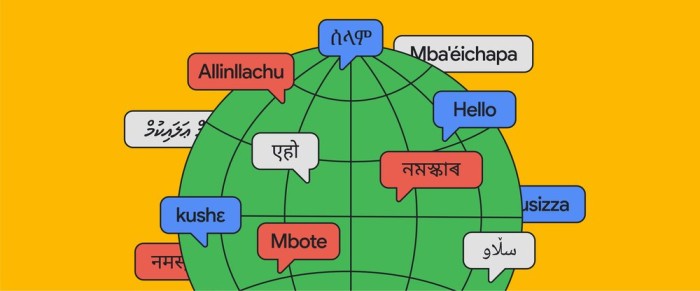 While the benefits of multilingual marketing look different for different brands, here is some of what you can expect when choosing to market in multiple languages.
Multilingual Content can be leveraged to improve outreach

The foremost benefit of marketing multilingual content is better outreach. When accessing the content in their own language, people may prefer to stay on your website longer and tell their friends and relatives about it too. To be specific, one survey found that 9/10 of internet users, if given the choice, would invariably visit a website in their own language.

From those surveyed, nearly one in every five would choose not to browse the internet in a language that was different from their own native language. Finally, a whopping 42% stated they were unlikely to ever buy any services or products that were marketed in another language. Hence, multilingual content improves the number of people you can reach by making your brand accessible.

Strategically incorporating multilingual content can improve SEO

While every business worships SEO and focuses on getting its website to rank highest on English-word or English-phrase search pages, most do not consider what happens when you change the search engine's language. Search results on Google are partially dependent on the language operated. If you look up a term in Spanish instead of English, the results can appear vastly different.

Hence, the more digital content is translated into a given language, the easier it is for potential clients to discover your website in the top results for that language's content. There is much more room to play around with SEO when you have multiple languages in your content arsenal. You can leverage key phrases, combine English with other languages (Hinglish/Spanglish), or completely translate all your content to multiple languages. Leveraging multilingual content can enhance your brand's SEO.

People accessing the content in their own language come back for more

Stickiness is another one of the major advantages that marketing across languages offers. Customers are likely to have a better user experience when content is readily translated into the language they speak. They no longer struggle with challenges that hinder their experience of using your app or website.

These include: deciphering imperfect translations, attempting to make sense of unfamiliar elements such as currency, date formats, and others, and struggling with free translation tools like Google Translate. And happy users are likely to stick around.

Find more statistics at
Statista
How to use multilingual video content to make your brand stand out?
Two forms of brand communication — internal communication within the company and external communication with the audience — will see considerable benefits when a company adopts a multilingual approach correctly. As a brand owner, you can also learn to leverage all these benefits by incorporating multilingual content throughout your business cycle.
Internal Multilingual communication for Brands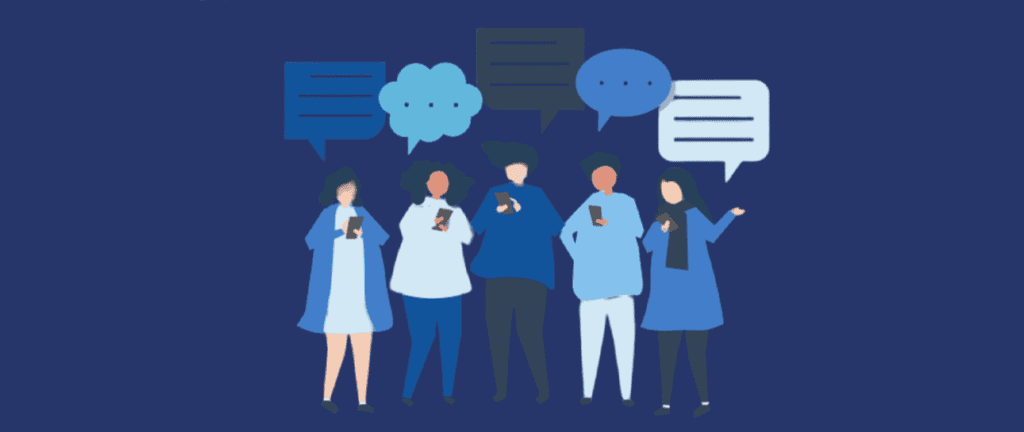 Brands that are opting to translate their content have to learn to be multilingual across their entire business cycle: from the onboarding process until the rollout of content. Here is how being multilingual benefits a brand's internal communication.
1. More efficient employee onboarding:
Onboarding employees to create multilingual content requires providing them with training material in their language. Large-scale companies like Amazon are able to successfully translate their web pages into native languages like Hindi/Spanish by working closely with native speakers. When the onboarding process adopts a multilingual approach, translating and localizing the content to unique locations becomes more streamlined. But it can also make the workplace a safer place. An important finding about corporate training in local languages is that it has been found to reduce the number of workplace fatalities, injuries, and accidents.
2. Sense of community and belongingness:
Multilingual video training can also directly counter the alienation the non-English speaking employees experience in an English-dominant company. How so? As they begin to speak the language of their employees and global audiences, companies with hundreds of hires across the globe can foster a sense of community (or multiple local communities) among their employees. This translates into better employee retention and satisfaction. One study found that language-specific training has led to a boost in employee productivity. Workplace relationships have also been shown to do better when language differences between employees are accommodated, such that everybody is given the necessary tools to perform the best job they can.
3. Better internal reach:
The next aspect of a company that will see benefits from a language-oriented training program is its rate of growth. Internal outreach within the company will likely improve by adopting multilingual video content from start to end. Your brand message won't just be translated into multiple languages —  it will also evolve into a localized rendition. Localization adopts unique phrases, cultural quirks, and current trends in regional messaging that can get lost in a direct translation. Localization is also why a business is able to negotiate better across international contexts when they leverage their staff members that speak those languages. Hence, going multilingual can open up new opportunities for a company that is aiming to go global.
4. Better information dissemination with localized multilingual content:
When it comes to the myriad laterals of content, video is considered to be digested the best. Multilingual video content can be a game changer for brands — not just in the form of training instructionals for employees but also as marketing advertisements for audiences. This is because video content can disseminate product information much quicker and more efficiently once it is localized for different regions. Listeners can get a visual tutorial along with instructions in their native language that will help them better understand how to use products or services. The better localized your video content becomes, the better your clients will be able to operate your products.
External Multilingual communication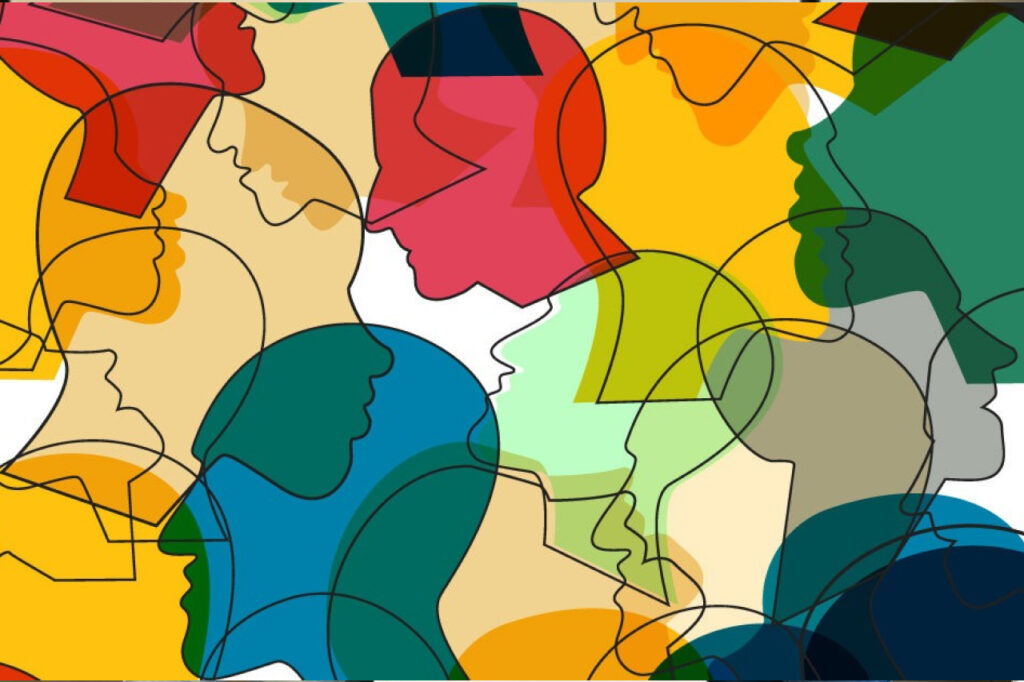 Now, we'll address the numerous ways in which multilingual content can impact your brand's communication with its audience.
1. Improve your geographical reach with multilingual content:
Internal outreach and external outreach go hand-in-hand when a brand adopts a multilingual approach. Internal outreach is the employees one can reach to grow their company, and external outreach is the audience that those employees can invariably help you reach people in new territories. Multilingual content helps you open your company's products and services up to more locations by creating a direct line of communication between you and your target audience.
It is important that in addition to your language and communication skills, you adapt other aspects of your services when expanding to new locations. For instance, Amazon has packaging and weight restrictions to accommodate based on the region it is shipping to. These restrictions are tighter in some countries and laxer in others, but it is up to the company to make those location-specific details clear to regional users of the app.
2. Lets people understand your purpose and brand better
People understand who you are and what you offer when you resonate with them. As detailed above, localization is the ability of a brand to get its message and purpose across to those people in regions who do not speak your dominant language. When a brand learns to be multilingual correctly, it employs the skill of localization in its messaging. This way, its audience doesn't just access information about its products; it also learns why its products are special. Why? Because localization isn't simply about translating your message.
Instead, it is about embodying the unique challenges faced by individuals residing in certain regions and cultures, and how your brand can assist them through those challenges. For instance, brands expanding to regions that are prone to natural disasters need to account for those regional challenges in their messaging, be it through donating to those causes, capturing these challenges in a humanitarian ad campaign, or embodying it in their flexible shipping policies. In other words, going multilingual in your marketing the right way will ensure your brand is resonating with its audience; not simply reaching them.
3. Market better with multilingual content
Your ability to market your products and services is highly dependent on how well you know your audience. When brand owners adopt multilingual communication, they must educate themselves to see the world through the eyes of their regional audience(s). By learning the cultural aspects, challenges, and even day-to-day hindrances faced by those in other cultures, a brand opens itself up to more avenues in marketing.
Not only does going multilingual serve as a way to expand outreach, but it also becomes a stimulus for ideas on how to resonate with audiences. Larger companies like Coca Cola, Audi, McDonalds, Microsoft, and American Express have begun offering information in over 30 languages on their website. Better marketing can look like adopting culturally significant events in your video advertisements. Or capturing a distinctive experience faced by those residing in certain locations in a poster. In either case, you learn to reach your audience through empathetically creative ways, both of which make you a better marketer.
How Dubverse delivers multilingual video content at lightning speeds
A common concern with producing multilingual video content is the efficiency of it. If manual content production in other languages can take hours upon end, is it really worth the investment? Fortunately, artificial intelligence makes the process far quicker and more cost-effective than it needs to be. Dubverse is a fine example of AI fast-tracking the multilingual content delivery cycle. Using advanced machine translation, text-to-speech (TTS), and generative AI, Dubverse delivers ready-to-publish dubbed videos 10x faster than traditional dubbing.
With over 30 Indian and global languages covered, Dubverse helps you reach a broader audience by dubbing across these languages in just one go. The artificial dub is engineered to resemble unique quirks, timbre, and tonalities of regional accents. You get to maximize the ROI on your video creation as you can get access to the team's on-demand language experts who will ensure quality assurance on the final products. With a growing client base across the globe, Dubverse empowers brands and creators to go multilingual with the click of a button.
As global outreach becomes the norm for more brands and creators, the early adopters of marketing multilingual content have a leg up in the game. Using AI-powered tools to shorten the cycle of production of multilingual content can make the process incredibly quick and inexpensive, rather than slogging through drafts of imperfect translations. The future of marketing is multilingual. It's only a matter of time before the world catches up.