With 85% of U.S. internet users watching video content monthly and users spending 88% more time on websites with videos, are you really recovering from your creativity block and trying new social media video content ideas? If you're struggling to generate short video content ideas, don't worry – you're not alone! You've arrived in the right place as I'm about to reveal 10 easy video content ideas to spice up your social media marketing game.
1. Behind-the-Scenes Videos
People are always curious about what's happening behind the curtain. If you want to boost your social media engagement, give your audience a sneak peek into your company culture, workspace, or even events. Behind-the-scenes videos are not only interesting but also help create an emotional connection with your brand. A data point by HubSpot indicates that 78% of people watch online videos every week, and 55% view online videos daily. Are you part of their watchlist?
2. Customer Testimonial Videos
Word of mouth plays a vital role in establishing trust among your audience, and when it's in the form of testimonial videos, the conversion rate rises exponentially. In fact, BrightLocal found out that 79% of consumers trust online reviews as much as personal recommendations. Customer testimonials are a compelling way to showcase the value you provide and how satisfied your clients are with it. Leverage these short video content ideas to shape your social media marketing efforts and make your brand more relatable!
3. Product Demonstration Videos
Showing your product or service in action can be a game-changer. Not only does it answer all the related questions your potential customers might have, but it also helps in increasing your sales. According to Wyzowl, 68% of consumers say watching a product demo video has been helpful while shopping online. Create engaging product demo videos that highlight the benefits of your product and help your customers make their decision smoothly.
4. Animated Explainer Videos
Complex information can be hard to digest. That's where animated explainer videos come to the rescue. They simplify concepts and make them more engaging for your audience to grasp. As per Forbes, using animations can boost information retention by as much as 15%. Start using animations in your social media video content ideas to make your offerings more memorable!
5. How-to Videos
How-to videos are not only educational but also arguably the most popular type of video content online. Google Trends data indicates that "how-to" searches have grown by more than 70% year over year. The reason is simple – people love learning something new. Be it a life hack or a DIY project, how-to videos can provide immense value to your audience and keep them engaged.
6. Live Q&A Sessions
Live Q&A sessions are a fantastic way to engage with your audience in real-time. Almost all social media platforms, including Facebook, Instagram, LinkedIn, and YouTube, support live sessions. 80% of audiences prefer watching a live video from a brand rather than reading a blog, and 82% prefer live video over social posts, as reported by Livestream. Use this opportunity to address their queries and have real-time conversations to build lasting connections.
7. Vox Pop Videos
People's opinions matter. Vox Pop, which means "voice of the people," is a powerful way to gather different viewpoints around a topic or issue that resonates with your target audience. Just pick a topic, head out, and start video recording people sharing their thoughts. By using vox pop videos, you showcase that your brand is approachable and open to constructive discussions.
8. Contests & Giveaways
Who doesn't like winning something? Contests and giveaways are excellent marketing tools that have stood the test of time. And, they're even more effective in video format. According to the data from Social Media Examiner, 76.5% of professional marketers and SMB owners are seeing results with video marketing. Create video announcements, entries, and results to keep your audience excited and engaged in your contests and giveaways.
9. Seasonal Videos and Celebrations
Embrace the spirit of the season by creating videos related to special occasions, festivals, and holidays. Not only do these videos cater to a broad audience, but they also showcase your brand's ability to connect with people on a personal level. Channel Factory suggests that brands that tailor their video marketing efforts to seasonal trends are more likely to see higher engagement rates. So, don't shy away from incorporating festive cheer into your video content!
10. Collaboration Videos
Partnering with influencers, industry experts, or even other businesses can create unique video content that appeals to a wider audience. Collaboration videos introduce your brand to new viewers, shed light on interesting topics, and can help position your brand as an industry leader. According to Inc., 94% of marketers who have used influencer marketing believe it is an effective strategy. So, get ready to collaborate and expand your brand reach!
How to Make the Most Out of Your Videos?
Maximize returns on your efforts and take your video marketing efforts to the next level by following these tips:
Invest in Quality Video Editing Tools
With the advanced drag-and-drop video editing tools like Veed, Canva, InVideo, etc., anyone can create professional-looking videos for their business and social media.
Our highly recommended platform is Canva. It's particularly beginner-friendly, making it an excellent choice for those new to video editing as well as skilled designers and editors. Canva offers an extensive library of thousands of templates, an unlimited array of design elements suitable for almost every artistic styles, and complete access to its library of high-quality stock images, music and videos at no additional costs.
Just select the template > Change content > Add elements > Edit – and it's done!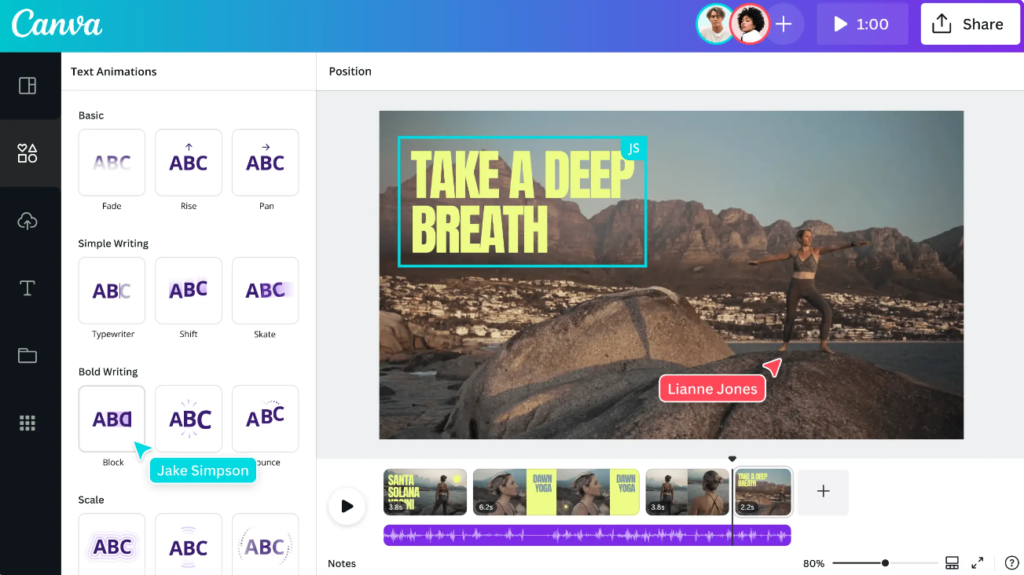 Canva also integrates seamlessly with multiple apps, allowing you to easily import images, videos, and music to the platform.
Leverage Subtitles and Dubbed Audio
Common Sense Advisory reveals that 72.4% of consumers are more comfortable buying a product advertised in their own language! Adding subtitles and dubbed audio to your videos can significantly enhance viewer engagement and reach a wider audience. Offer multilingual options to cater to diverse demographics, break language barriers, and create a more inclusive experience.
Use Dubverse to create human-like voiceovers and super accurate subtitles in 30+ languages within seconds to scale your production and integrate localization into your workflow seamlessly.
Optimize Video SEO
Optimize your video titles, descriptions, and tags with relevant keywords to improve search engine rankings. Additionally, embed videos on relevant landing pages, share them across all relevant social media platforms, and engage with your audience through comments and discussions.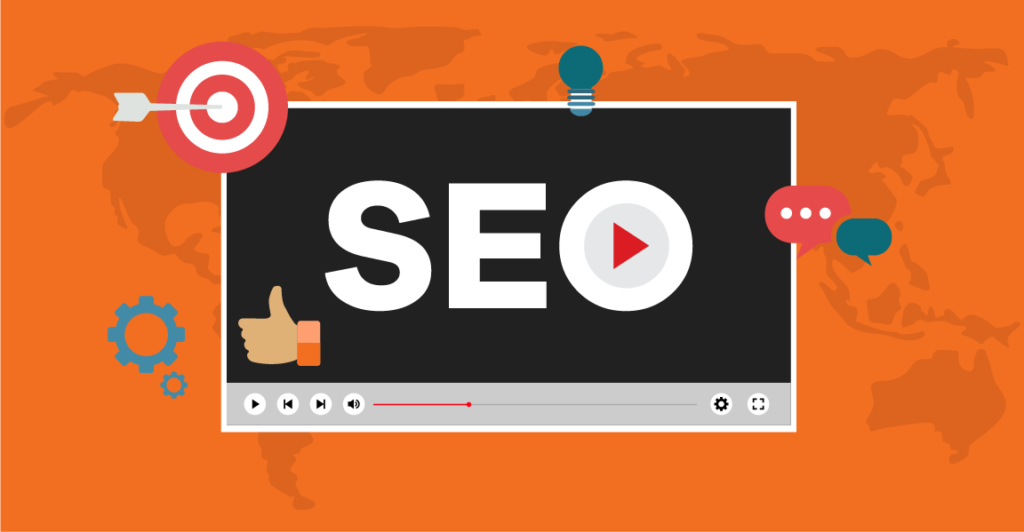 Fine-Tune Video Length
Experiment with video lengths to find the sweet spot that resonates with your audience. While shorter videos often capture attention, longer-form content allows for more in-depth storytelling and educational experiences.
Strike a balance between engagement and delivering your message effectively. Wistia's data indicates that videos up to 2 minutes in length receive the most engagement, with engagement rates dropping as videos get longer.
Use Analytics & Improvise
Dive deep into viewer behavior, heatmaps, and audience demographics to identify patterns, preferences, and trends. Refine your video content strategy and make data-backed decisions.
Start Creating!
Now that you have these 10 easy video content ideas, it's time to kickstart your social media marketing efforts. Remember, consistency and creativity are essential to maintain audience engagement and grow your online presence.
Happy video-making!