Do you know how many flavors Lay's produces?
10 or 20? Maybe 25? Couldn't be more than that, right?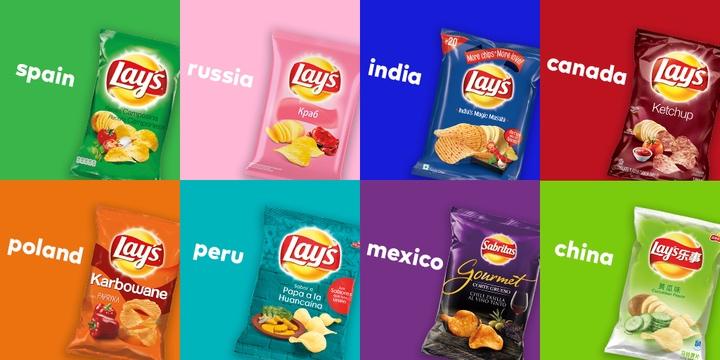 Lay's has produced over 300 different kinds and flavors of potato chips. Most of these target one or the other demography to make the most out of their investment. This is how organizations have been leveraging localization in its most rudimentary form.
Industries that seemed to be going gaga over globalization are suddenly replete with ideas on localization. And they're all the better for it. In this blog, we'll walk you through the nitty gritty of localization and help you discover trends you can ride to up your game.
But first, let's begin with the very basics.
What is localization?
Localization refers to the process whereby a product or a service adapts a particular language and culture, and blends in like a common denominator that evokes a homely sense.
Globalization vs Localization
Although contrasting, these terms are somewhat complementary in the fabric of international success. Let's explore the differences between localization and globalization and discover how they work in harmony to elevate a brand's global presence.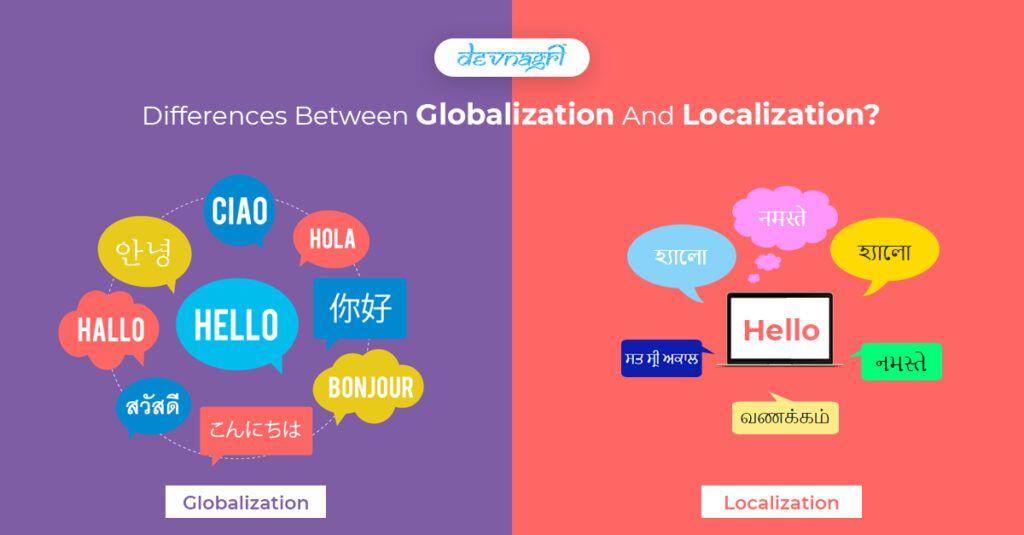 Understanding Localization: Tailoring for the Locale
Localization is the art of tailoring products, services, or content to meet the specific cultural and linguistic preferences of a particular target audience. It delves into the intricacies of a local market, addressing language, imagery, cultural references, and even dialects. The goal is for the product to resonate with the local audience and build rapport.
Globalization: Expanding Across Borders
Globalization is the process of expanding business operations on a worldwide scale. It involves thinking on a global level and ensuring that your products or services are accessible to a wide, international audience. It's about standardizing processes and often involves economies of scale and broad accessibility.
The Symbiotic Balance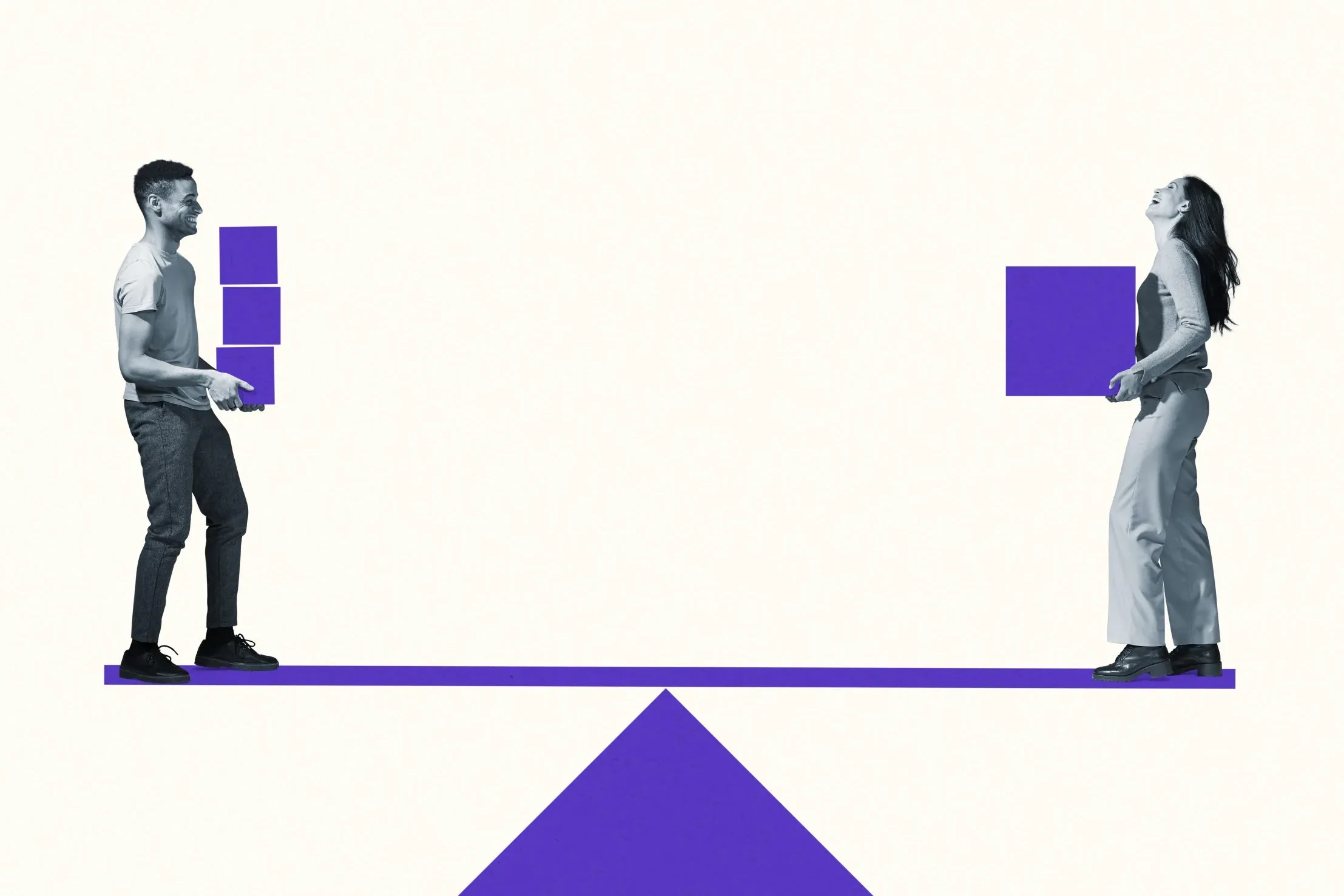 At a delicate intersection is where the magic unfolds. While globalization helps businesses reach a wider audience, localization ensures that the brand speaks the language of the local consumers.
Balancing localization and globalization is crucial for brands. Overemphasizing globalization at the expense of localization can lead to a brand feeling detached from the local culture. Conversely, excessive localization might limit a brand's ability to expand globally.
Take H&M for instance. The multinational clothing company takes into account local trends to operate around 5000 stores worldwide. This gives each of the stores a unique identity while retaining their global spot as a top clothing retailer.
Now a singular precedent does not dictate market trends; nor does it guarantee a roadmap to success. But what if we tell you there's a pattern?
As more industries acknowledge the need for localization as a cornerstone of business expansion, let's look at some of the key insights that speak to a more nuanced view.
Localization Key Insights & Trends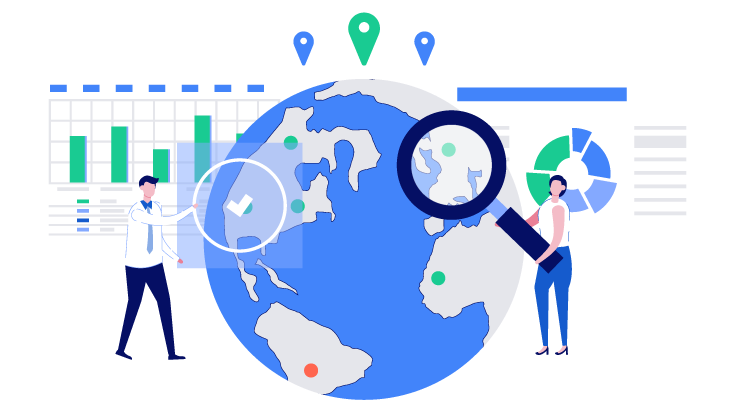 Localized Business Grow 1.5 Times Faster
It's no secret that the demand for translation and cultural adaptation services is soaring. In fact, the global language services market was valued at $51.5 billion in 2021 and is projected to keep growing at a CAGR of 5.9% from 2022 to 2028. The growth of online content, e-commerce, and international marketing campaigns has fueled this expansion.
Localization Attracts New Customers.
Localization is no longer an option, but a necessity. When companies fail to localize, they risk alienating potential customers. For instance, software companies that provide products in multiple languages gain a significant competitive advantage. Take Microsoft, for example. By localizing its operating system, Office Suite, and other software, it caters to diverse linguistic needs. The same goes for apps, streaming services and even content industry. Those who localize their content or offer assistance through subtitles and dubbing attract wider audiences.
More Businesses Opt for Hyper-localization with Cultural Adaptation.
Cultural adaptation is at the core of successful localization. An excellent example is McDonald's. In different countries, the menu often features items that cater to local tastes. In India, for instance, you'll find the McAloo Tikki Burger, a vegetarian option that resonates with the local culture. This cultural adaptation is key to McDonald's global success.
Deep dive into culture and understand your audiences to modify your offerings for the consumers and viewers.
Major Localization Trends to Watch Out For!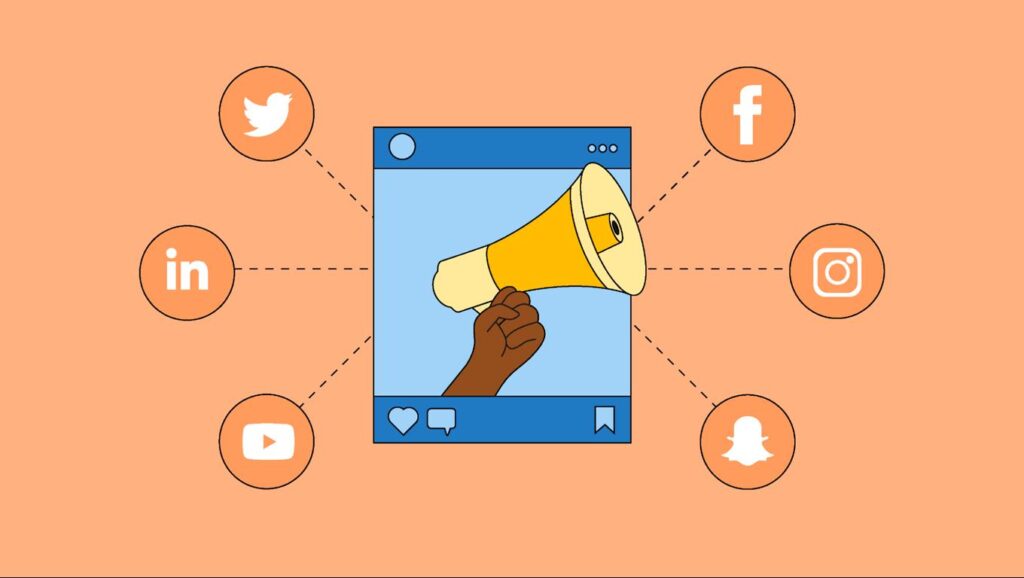 Use of AI-generated voiceovers, subtitles and content
Platforms like YouTube and Instagram have been tapping into ML for AI-generated voiceovers and transcripts. Did you know that in the movie, "Heist", Robert De Niro's voice was replicated using AI? Even YouTube and social media creators are leveraging AI for voiceovers and avatars.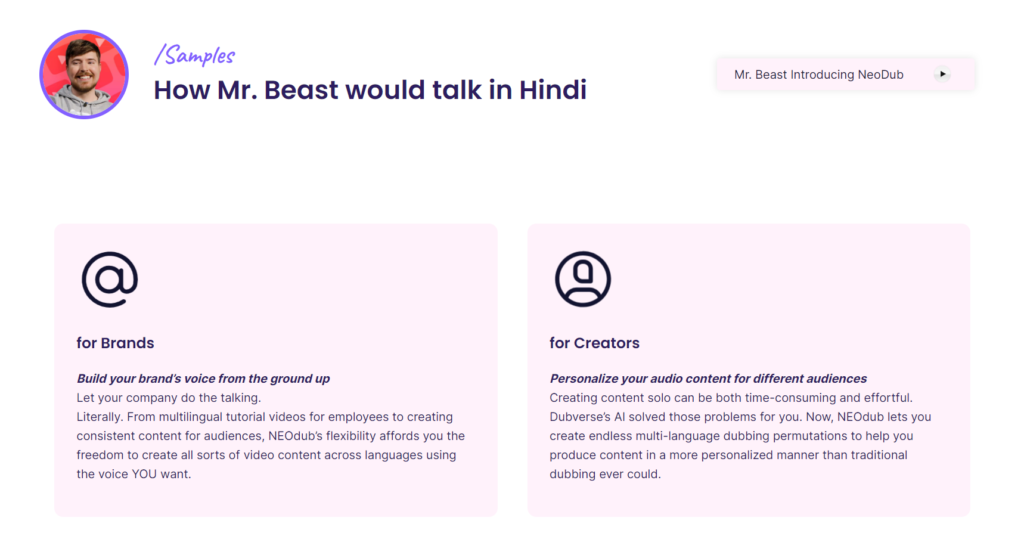 The applications don't just stop there. In the near future, AI could replicate an actor's voice for multilingual dubs. Check out Dubverse's NeoDub to get a glimpse of it. Imagine Peter Cullen's voice as Optimus Prime in your native language.
YouTube Pioneering with Multilingual Video Content
In February 2023, YouTube unveiled its Multilingual audio track feature. It will enable creators to add multiple audio tracks in a single video, thus facilitating multilingual videos. And guess what?
Videos with multilingual audio tracks garnered a 15% higher watch time compared to those without. Millions of hours of dubbed content are viewed every hour on YouTube, and that's when the trend has barely begun. As more educational content pours in, YouTube could become the learning hub for global academia.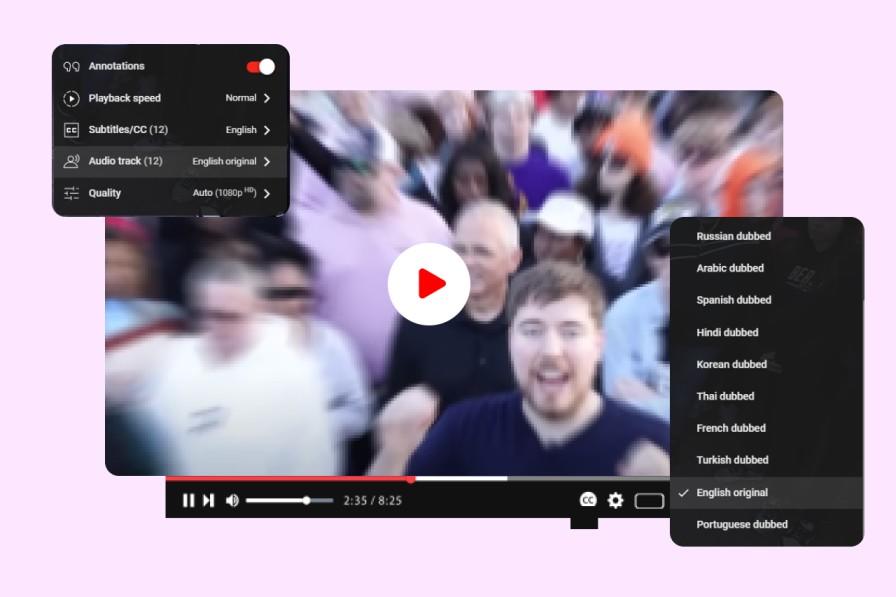 Check out more about this feature here.
But how can creators and brands leverage this feature? This is where AI-powered localization tools come into play. Instead of relying on agencies and spending huge amounts of money, tools like Dubverse enables creators to dub their videos in almost any language with a few clicks. Just upload your video, select the languages and speakers and hit 'Let's Dub'. And voila! You have created multiple audio tracks in minutes.
Adapting Mobile-first Localization
Facebook is the biggest social media app, by a long shot. It would seem reasonable until a decade back, but today it sounds improbable with all those social media giants out there. So how does one of the oldest social media platforms retain the top spot?
Localization.
49% of marketers believe that geotargeting has the highest ROI. And it isn't all about languages; the applications are tailor-made with custom interface and layout, and are regularly tested with local audiences to fix issues regarding cultural sensitivities.
However, despite all its virtues, it isn't without challenges. Localization, while rewarding, can be hard to implement. And sometimes, even a slight misstep could carry a significant risk. Let's look at some of these challenges you should look out for.
Multifaceted Challenges with Localization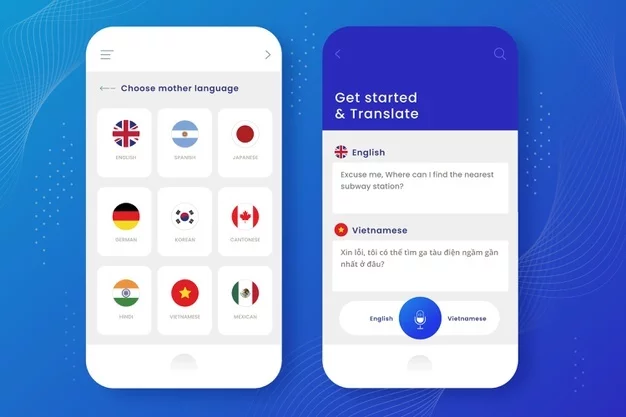 Generating Local Content With Appropriate Cultural Nuances
Localization demands a deep understanding of the target culture. A misstep in adapting language, references, or cultural nuances can alienate audiences. Localized content must also be attuned to current local preferences and lifestyles.
Slow-Paced Visibility
Achieving visibility in a new market can be painstakingly slow. SEO optimization for new languages and regions takes time. Patience is crucial.
In the '80s, Apple and IBM were in a race to launch their keyboards for the European markets. While Apple was quick to the stores, IBM was patient with its localization strategy with umlauts, accents, and other punctuation marks for European languages. Any guesses as to who eventually won the race?
However, this isn't to say that you shouldn't speed up the process. With Dubverse, you can generate multilingual AI-powered subtitles and dubs within minutes. Additionally, with experts at your disposal, you never have to worry about the accuracy of the dubs or subs either.
Translation Errors
Around the '60s Pepsi decided to go international. Their slogan, "Come alive! You're in the Pepsi generation!" was misinterpreted as "Pepsi brings your ancestors back from the dead!" in China.
The takeaway? Different languages have their own slangs, idioms, and other phrases that a direct translation might not suffice. Although innovation in generative AI is still in its infancy, it won't be long before these issues are mitigated.
For AI dubs in every language, Dubverse have you covered with an expert to mitigate any and all discrepancies. What's more is that you can test and modify all dubs in your own fashion.
How Can You Include Localization In Your Content Creation Process?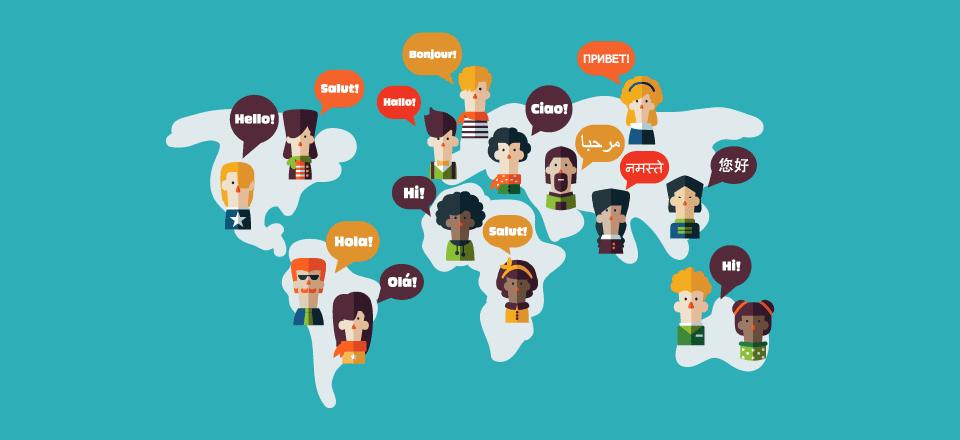 In the recent years, localization has become a linchpin for global success. Let's look at how you can seamlessly weave localization into your content strategy:
Understand Your Target Audience
Before starting off, delve deep into your target markets. Who are they? What are their preferences, cultures, and values? For instance, Netflix, as highlighted in their localization strategy, understands that viewers worldwide demand content in their native language.
Strategize for Multilingual SEO and Content Formats
SEO strategies differ across regions. Which is why you should always look for ways to optimize your content for local search engines and implement region-specific keywords and meta tags to enhance visibility. Tailor your content format to meet local preferences and trends, as emphasized by global marketing trends.
Collaborate with Local Experts
Connect with local experts or hire regional content creators to gaininsights and cultural awareness so you can create content that strikes a chord with the local audience and avoid errors and concepts that may hurt the audience or lead to cultural insenstivity.
Reach a Wider Audience with AI Dubbing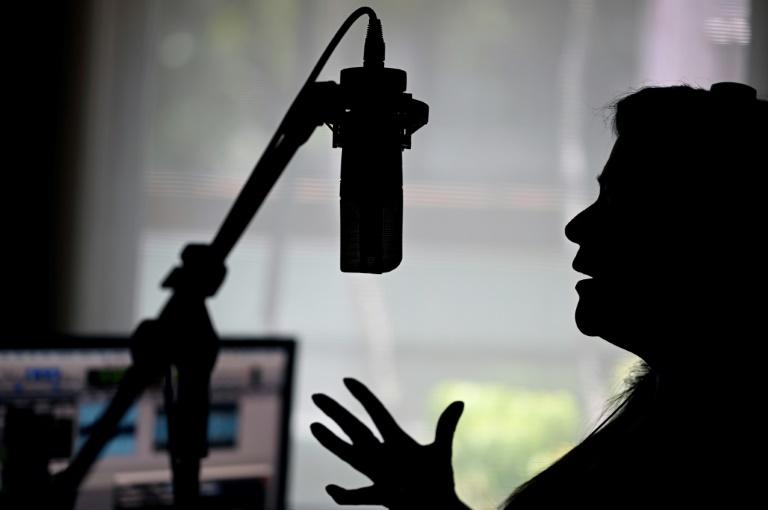 You'd be surprised as to how many viewers would rather watch a video in their native language. And until now, you would have to go through the hassle of hiring voice actors and iterate through takes. It was both expensive and time consuming. But not anymore!
With Dubverse, you can choose from among a myriad of languages, speakers, and dialects that resonate with your audience. Moreover, you can generate any number of dubs within a matter of minutes along with expert reviews.
Use AI Subtitles to Increase Watch Time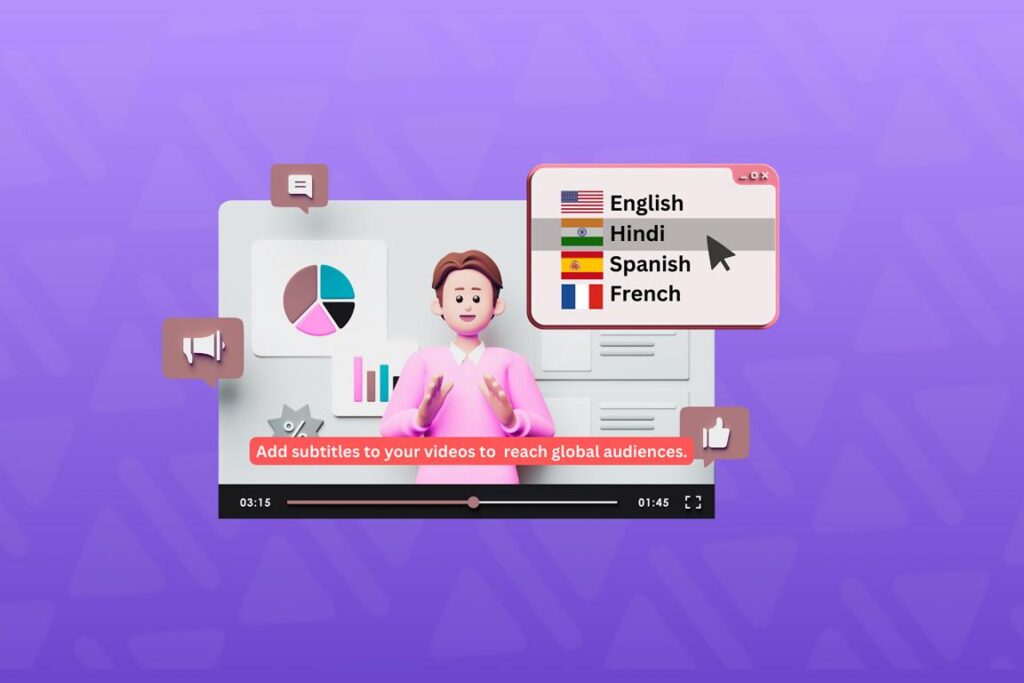 Did you know that videos with subtitles can lead to an 80% increase in viewership? Furthermore, subtitles enable search engines to understand the context and hence enhance visibility on the web. You can use subtitles to target high-volume keywords and rank higher in search results.
You can generate subtitles manually or hire a professional to assist you; however it can be exhausting and a time-consuming process; which is why AI subtitles are becoming more popular. You can cut down the creation process from hours to minutes. The best part is you do not have to hire multiple experts for different languages — one tool does it all.
It's time to think global, act local.
Localization has been a beacon guiding brands to global success. It is about tailoring content, understanding cultural nuances, and adopting a "glocal" mindset. However, the key takeaway is that localization isn't just for global giants. It's a powerful tool for creators and smaller brands.
However, using localization also calls for caution and prudence. It all boils down to how well you can reciprocate with the locals.
Whether you're creator, marketer or a founder, it's time you delve into localization and go global.