A survey conducted by the Online Consortium of Learning found that a vast majority of students enrolled in online courses experienced a balanced work, family, and educational life. Another study published in the International Journal of Information and Learning Technology shows higher levels of student engagement in online curricula compared to traditional courses.
These are just a couple of stats in a long list of facts that corroborate the popularity of online courses. However, as the demand for online education surged, so did the underlying challenges, not the least of which is the language barrier.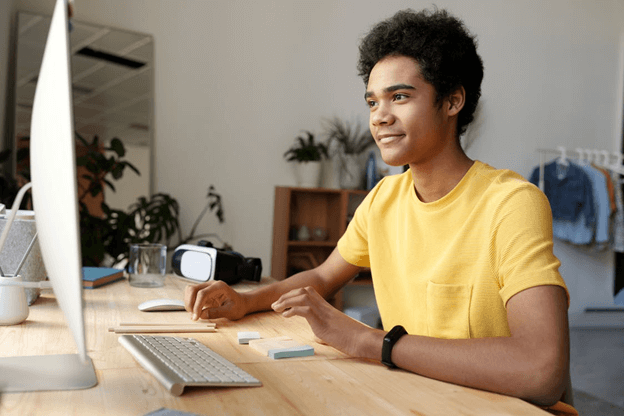 Despite all its advantages, what good is an online course if your students can't understand it?  
This very dilemma was how multilingual courses were first conceived. With YouTube's new multilingual audio track feature, multilingual content will gain more popularity and creators will now add multi audio tracks in a single video. For educators, this means that with the right tools, they will now be able to cater to a larger learner base.
Localization Using Dubverse
While large educational companies and e-learning platforms can afford to hire a team to dub their content, how can small creators, businesses, and educational institutions create multilingual courses without creating a hole in their pockets?
This is where Dubverse comes in.
Dubverse is a Generative AI Creators' platform that helps you generate subtitles, convert text to speech, and dub videos in over 30 different Indian and global languages using 200+ AI speakers that vary in gender, age, and accents. You can use it to dub and subtitle informational videos, tutorials, and documentaries among other forms of video content to reach a wider audience. 
Being an educator carries a substantial weight of responsibilities, and leaves almost no room for error. This is why, it goes without saying that you have to be immaculate when you're creating an online course; even more so when dubbing the course content. Now while both the traditional way and AI-powered method have their upsides, we at Dubverse asked – "Why not both?"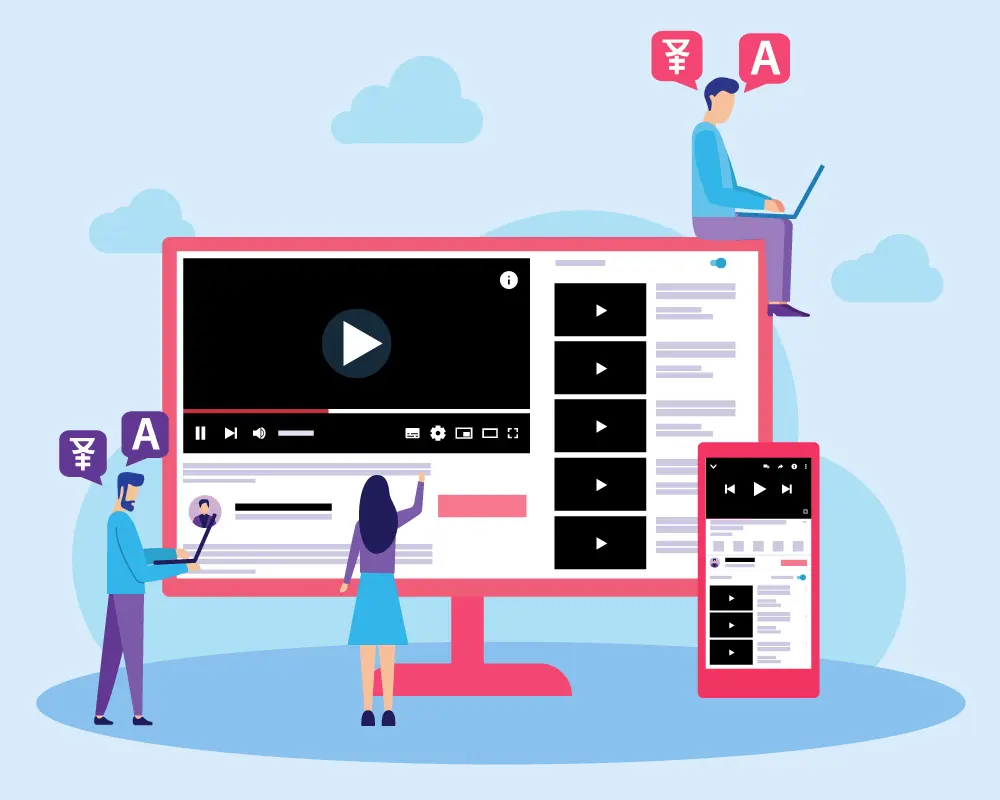 With Dubverse, you can not only use our AI-powered engine to generate subtitles and dubs but also get your audio and subtitles reviewed by native speakers. This way, you get to expedite your content generation part with flawless precision, and without having to know the language. Let's look at some of the more interesting features offered by Dubverse: 
Seamless Collaboration: You can work on different projects in collaboration with your team in real-time. Add comments and share the video on different platforms.
Review Services: If you wish to collaborate with a professional, you don't have to go out looking for one. Find one on the platform itself and get assured.
Manage Projects and Folders: Dubverse boasts an impeccable interface that lets you sort, filter, and manage projects without hassle. You can manage multiple projects at the same time and collaborate with your team effortlessly.
Choose from a myriad of combinations of languages and voices: Dubverse not only offers dubbing and subtitles services in over 30 different languages, but it also lets you choose from a collection of different tones and voices. Hand-pick the most suited combinations that resonate with your brand and stick with them for consistent content delivery. 
And don't worry, our AI won't take a day off for a sore throat. 
Transliterate: Our interface can do more than just translate. Want to type in your native language with an English keyboard? Say no more. Our transliterate feature gives you multiple spelling options across different languages.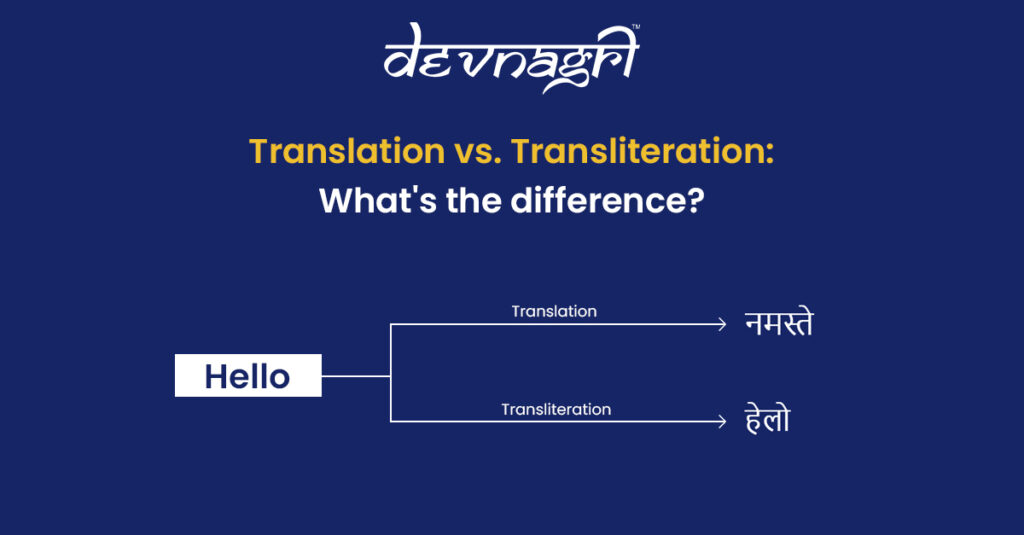 Getting started with Dubverse
To get started, go to Dubverse's website and click on the Try Now button in the top right corner. Sign up with us now and get 50 credits per month to make the best use of our services in the form of dub, sub, and text-to-speech. 
Once you're logged in, you should see a screen like this:
Dubverse allows you to create separate folders for each project. So in case you're looking to sort videos based on course content, you can use this feature to keep track of different courses and languages.
Now depending on what you're looking for, you can choose one of our three options – Video Dubs, Subtitles, and Text to Speech.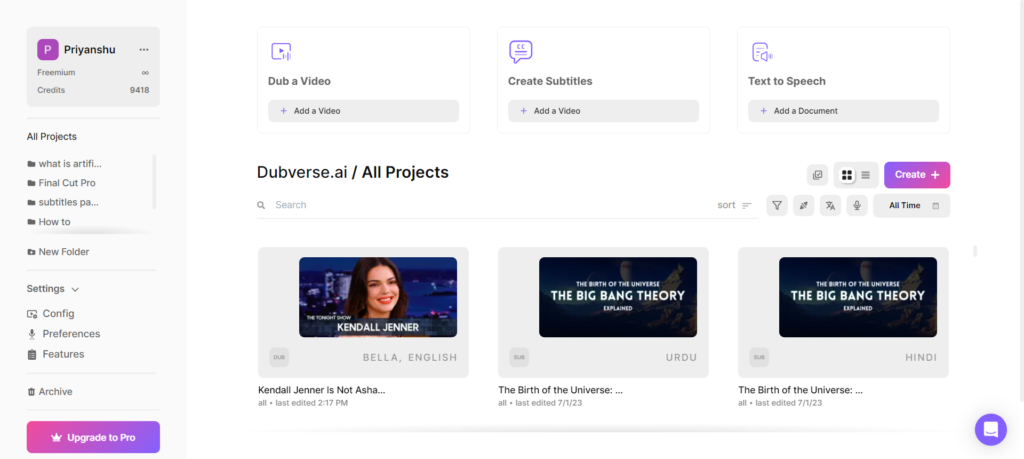 Create AI Video Dubbing:
Create a new project with – "Dub a Video". You can upload a file, paste a YouTube video link or upload a video via Cloud to begin dubbing.
Select the language you want to dub your videos in and the speaker from among hundreds of different combinations. Given the educational nature of the content, it is advisable to look for a clear and pleasant voice.
Click on "Let's Dub" and let Dubverse handle the rest. You can now listen to the dubbed audio and get it reviewed by our professionals. Once all your videos have been dubbed, you can download the file at your convenience.
Want to add different voices to the same project? Dubverse also offers a multi-speaker option. Here's how you can do it:
Generate AI Subtitles 
Create a new project by clicking on "Create Subtitles". Upload a local file or link a YouTube video at your convenience. 
Select the languages you want to generate subtitles for. You can choose up to 4 languages in one go.
Click on "Let's Sub", and wait for a couple of minutes until the subtitles are generated.
Click on "Add a Document" in the Text to Speech section. You can either upload a text file or paste the text itself. 
Now all you have to do is choose the speaker (voice) and the target language and click on Let's TTS.
See it's as easy as counting 1, 2, 3…
Creating Multilingual Courses with Dubverse
Creating course content isn't usually a one-man job. Chances are that you have a team of professionals and at times, you have to work in unison to make the most of your efforts. Additionally, online courses generally comprise multiple sections and videos, and it would make for a tedious effort to dub/sub these videos sequentially.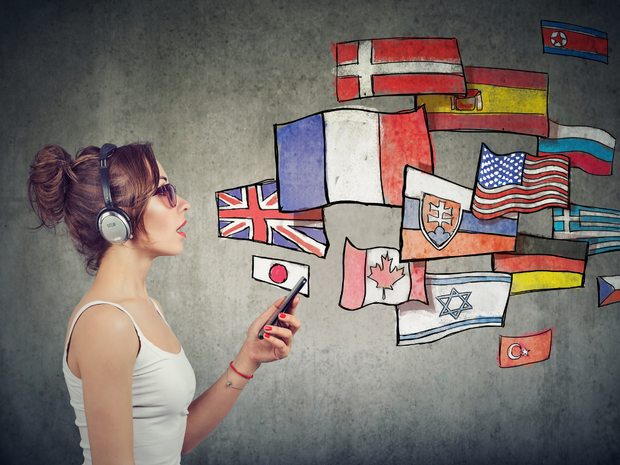 With Dubverse, you not only get to coordinate with your team but also perform bulk actions at the ease of your fingertips. What's more, is that you can go to the Editor or Studio and customize any part of the dub/subtitles that you think is inaccurate. 
In the case of subtitles, you can use the Editor to track time-stamped transcriptions for the entirety of the video and edit or remove the parts that you deem necessary. Likewise, in the dubbed videos, you can use the Studio to perform various actions such as transliterate, feature media, and configure script among other actions.
Best Practices
If you're thinking that dubbing your videos/adding subtitles is the end of it, think again. Rather, they're just a part of the process. We cannot stress enough the fact that creating educational content demands you to be both cautious and meticulous.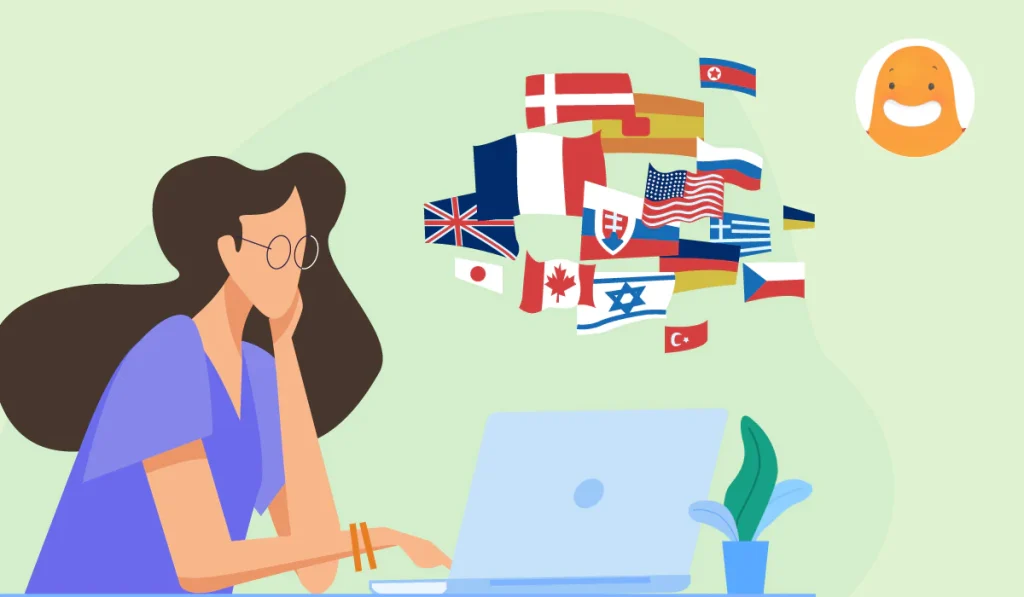 Here we discuss some of the best practices that you can undertake to make the most out of your resources; 
Choose your languages based on the target audience. Instead of going all out and creating dubs of too many different languages, check for the demography of your audience and look for the most commonly spoken languages. Those are the ones you should be targeting. 
Localization refers to adapting content to suit specific cultural regions and nuances. Make sure you incorporate this within your course content to make it more engaging and inclusive.
Make sure that the audio is consistent and conforms to the viewers. Additionally, different languages may exhibit disparity in length, tone, and other characteristics. Make sure these traits are normalized to make the content sound natural.
Ask for feedback from your students and make sure you make the necessary changes in conformance with them. This is possibly the most important bit, since with each iteration, your content only gets better. 
Now although every use case has its demands, these are some of the most common practices that will help you ameliorate your content without much hassle. 
Ready to Create Multilingual Courses?
With being an educator comes great responsibilities. Even more so when you're dubbing your online courses in multiple languages. You have to ensure that the content that you're delivering is impeccable and flawless.
With its powerful AI engine, highly adept machine learning engineers, and professional reviewing service, Dubverse lets you go global easily. However, with all of these resources, it is important you tread with caution and maximize the outcome.  It's time to make your first multilingual lesson now!
Got any queries? Feel free to reach out to us. We'd be happy to help you out.