On completing our first revolution around the sun together, our core team only has gratitude for all that we've achieved, we decided to christen it 'Dubverse Day'. Come experience the highlights of the day with us

Breaking the Language Barrier, One Video at a Time!
Solving everything video with AI
This year has been huge for Dubverse.
The year started with a fresh launch at Product Hunt in January 2022. Our Launch opened new doors of possibility with Generative AI and was well received by techies on Product Hunt, which helped us find our early adopters of the product. With all the feedback coming in from the new users we shipped more and more features to make our dream of AI video dubbing into a tangible product which can be sued at scale!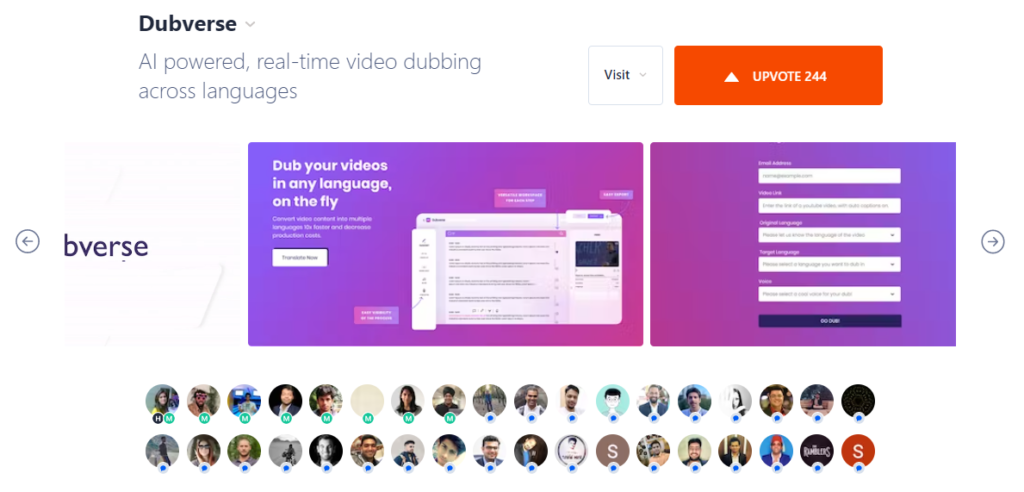 For us to break language barriers at the Global level, we needed speakers across languages hence we got all hands on deck and created 180+ AI speakers in 30 Languages. Truly democratizing Video Dubbing across languages in real-time, enabling creators to increase the reach of their video content.
All along, being a core AI startup, research took centre stage at what we like to call our "lab-to-product path." Throughout our product cycles, we have been dedicating our time to learning about the intricacies of human speech, natural language processing tools, and visual processing, with all put together the Generative AI, is able to produce highly engaging content in various languages.
More Power to the Webapp
With more users leveraging the ability of AI dubbing & self-serviceability taking the centre stage we had to grow with our growing users.
We launched an enhanced version of the Dubverse Webapp, with updated and intuitive UI, powerful filters, bulk operations, team & folder management, and premium speakers to make dubbing a cake-walk.
This update makes it super convenient for your teammates to oversee your company's projects, edit scripts, add multilingual subtitles to video content, and dub videos collectively!
Auto-Subtitles with the power of Open AI's Whisper

With the launch of OpenAI's Whisper, we took it into our hands to deliver this technology to non-tech users at the earliest. This has the potential to make every local video go global. Read more: OpenAI launches Whisper – Multilingual ASR across 90+ languages with English translation.

With our tech team of 3 and a half people hellbent to get this integrated into our Webapp, we were able to launch AI subtitles in less than two weeks.
Experimenting with the Power of AI with topical content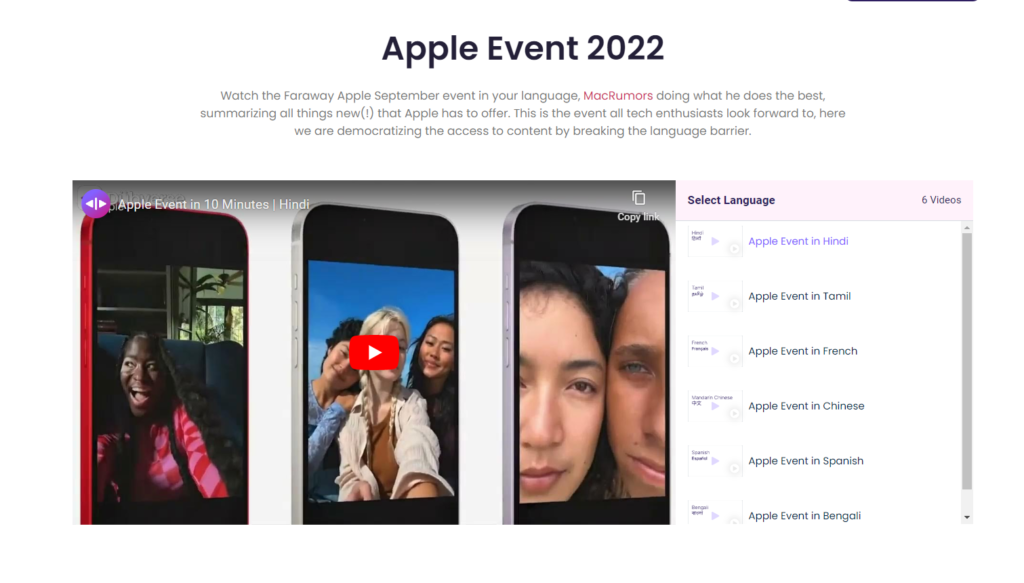 Making videos accessible to everyone is always our focus. With these experiments, we aim to dub and enable more people to understand the content piece as well as the power of AI Dubbing.

This is just the start, there is a lot more content you should see coming from our side, of course in multiple languages
Google for Startups Accelerator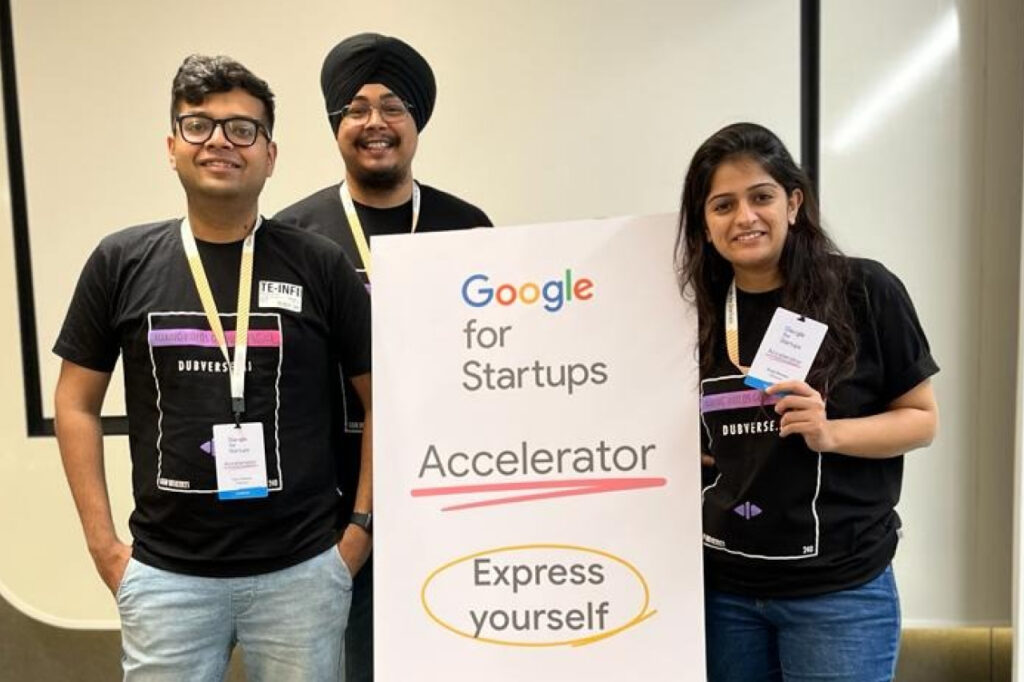 All this effort culminated earlier this month when we were chosen to be a part of the top 20 companies at Google for Startups Accelerator, India Women Founders. From offering masterclasses to networking avenues, this momentous day served as a step up for all entrepreneurs repping their startups. Our team was both proud and honoured to be among the rising legends at this accelerator.
Dubverse in News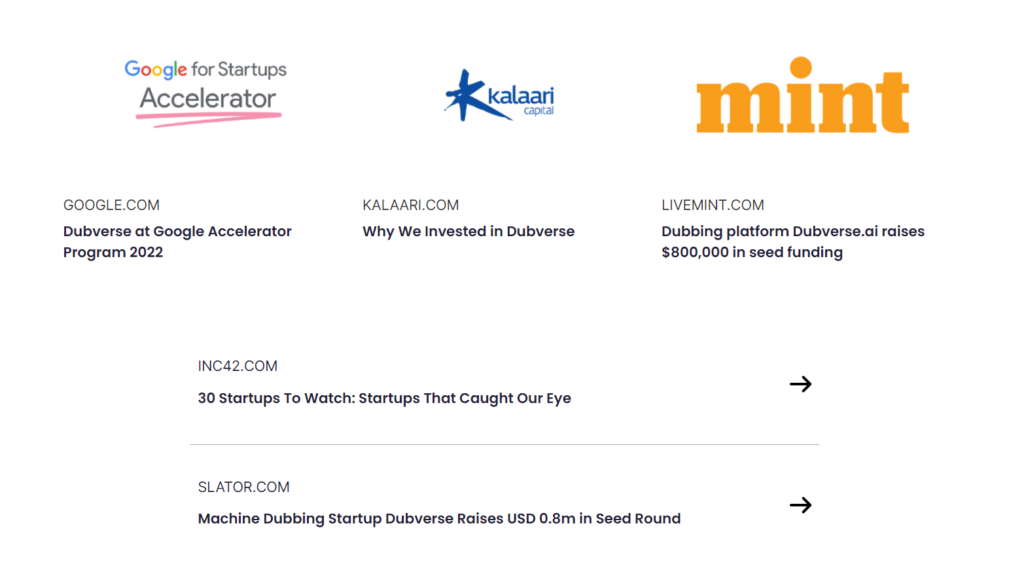 Being recognized for our efforts by the team at Google was exciting enough, but there was more in store for us in 2022. Recently, Dubverse co-founder Anuja Dhawan was featured on the Slator podcast. Here, she expanded upon how Dubverse is powering multilingual content production by using the latest features in AI language models and tech. The podcast covered the importance of reaching global audiences with multilingual content, who benefits the most from adopting this strategy, and why the future of content is multilingual. Check more press coverage.
Team-Driven Content Engine
One of the most important reasons (if not the only one) for our growth in 2022 was our teammates. Our philosophy has been the superglue that has kept us united and goal oriented through thick and thin. Wondering what this superglue is made of? It's simple- a focus on a growth mindset, where each one of us is obsessed with constantly bettering what already exists. If it weren't for this mindset, and the hard work of every single member part of Dubverse's team, we would not have had such a successful year together. Go through our blog and you will be able to go through a lot of content pieces written by our team members.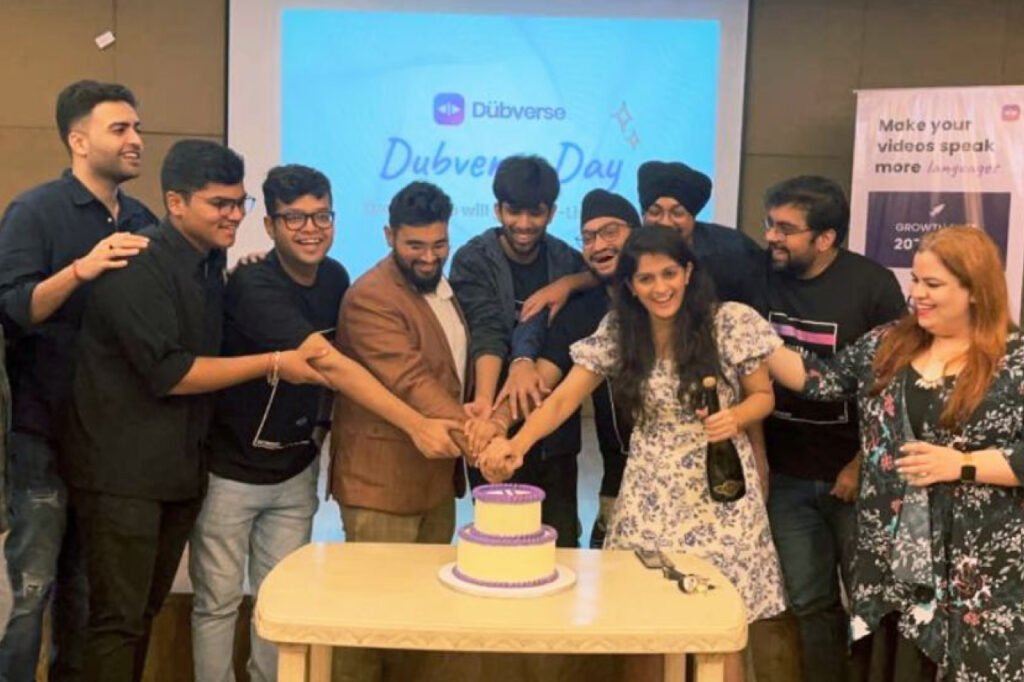 Dubverse Day was a means of showing our gratitude for each and every one of our teammates, mentors, and investors, who made this dream a reality for us. As we enter a new year together, we hope for a year just as rich and lively as 2022 has been for Dubverse. Thank you for joining us on our journey to bring down language barriers and make content global.