Are you struggling to come up with engaging and unique video content that will help attract more viewers and subscribers to your YouTube channel? You're not alone. With over 500 hours of video uploaded to YouTube every minute, creators like you face an uphill battle when it comes to standing out from the competition. But don't worry – I'm here to help you with a phenomenal list of creative YouTube video ideas that'll inspire you to grow your channel.
Based on comprehensive research, analysis, and insights from successful YouTube creators, we've compiled the ultimate list of video ideas you can use to ignite your imagination and start creating content that both resonates with and excites your audience.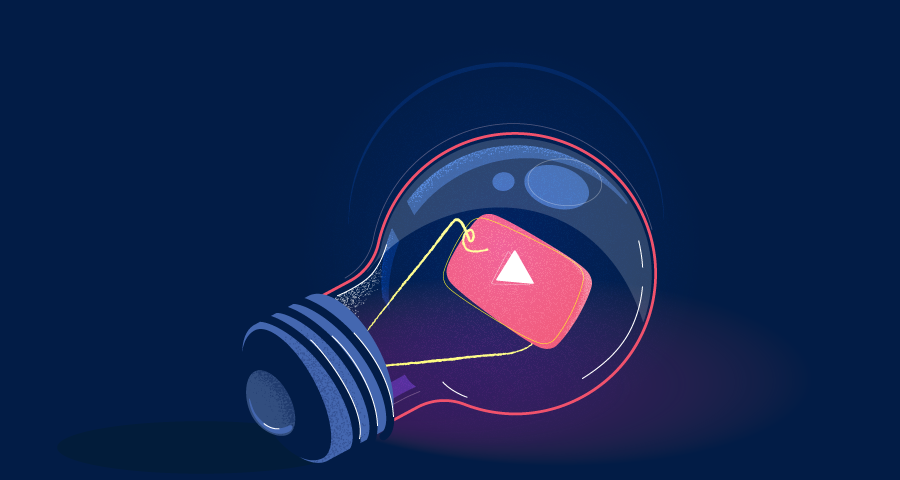 YouTube Video Ideas For Inspiration
1. Beginner-friendly video ideas
Introduce yourself: Nothing beats a friendly introduction to let your visitors know who you are, what your channel is about, and why they should subscribe.
Q&A: Ask questions on social media and use this opportunity to provide responses and insight into your life. Respond to the most frequently asked questions, address specific concerns, or even do a live-streamed Q&A session where viewers can interact with you in real-time.

Embrace Tags: Don't hesitate to create content around video tags, such as "Get to Know Me" or "My Morning Routine," which can put a personal spin on your channel. Engage with your audience by encouraging them to answer the tag questions in the comments and even create their response videos.
2. Value-packed tutorials and how-tos
YouTube is the world's second-largest search engine, making it a go-to platform for people searching for answers and solutions. To capitalize on this, create educational content in your area of expertise.
Identify something within your niche where you can demonstrate your expertise and assist your audience.

Master a skill: Show viewers step-by-step how to excel in something, whether it's software, a yoga pose, or a cooking technique.
DIYs: Share creative projects that can be done at home, like crafts, construction, or customizing everyday items.

How-to videos and tutorials are also perfect for repurposing into blog posts or infographics, extending your content's reach and visibility across multiple platforms.
3. Collaborations and interviews
Collaborating with other YouTubers or conducting interviews with industry experts can massively boost your viewership and subscriber count. By working with other relevant creators, you can tap into their fan base and attract new audiences to your channel. Find creators or experts within your niche, and get creative with how you collaborate.
Collaborate: Nothing spices things up like fresh faces and new perspectives, so invite guests onto your channel for an enhanced experience. Team up with fellow YouTube creators to reach new audiences and blend your creativity, creating dynamic content that engages viewers.
Challenges: Challenges and tags have been the cornerstone of YouTube culture since its inception. Participating in popular challenges or creating your challenge boosts engagement and encourages your viewers to share your content.

Remember, collaborations should be a win-win situation for both parties. The collaboration should provide value and entertainment to both your audience and the audience of the other creator.
4. Influencer content
Don't be afraid to tap into the realm of influencers – showcase your experiences with products.
Product Reviews: Share your honest opinions about various items that you've purchased or are sent to you by brands – be it makeup, tech gadgets, or clothing.
Hauls: Show your latest shopping spree from a favorite store or online outlet, providing insight into your personality and tastes while generating excitement and inspiration.
6. Entertainment and humor
A little touch of fun is always appreciated. Creating light-hearted content can draw people into your orbit and keep them returning for more.
Challenges: Participate in trending challenges or create your own. This can range from physical tests to trivia or video games.
Reactions: React to viral videos, popular TV shows, or world events while providing your unique comments and expressions.
7. Personal and lifestyle content
Giving your audience a sneak peek into your everyday life can create a sense of belonging and deepen the connection between you and your viewers.
Behind the scenes: Show people what goes into creating your videos, and the setup, and maybe introduce them to your family, pets, or any personal tidbits.
Day in the life: Provide an honest account of a regular day in your life, walking your viewers through your routine, hobbies, or habits.
Vlog series: Consider creating a series of vlogs documenting your journey through a particular project or challenge, giving your viewers something to follow and look forward to in future videos.
8. Product and service promotions
Have a product or service you'd like to promote? YouTube is the perfect platform for that and can help drive traffic and sales to your business. 60% of online shoppers consider online reviews essential before purchasing products.
Demonstrations: Explain the benefits of your product, how it works, or compare it to similar items on the market.
Customer Testimonials: Feature real-life users to demonstrate the value and advantages of your product or service.
Reviews & Comparisons: Create detailed, honest reviews or comparison videos on products in your niche, and help potential customers make more informed decisions.
Plus, you can generate extra revenue through affiliate marketing if you choose to partner with brands whose products you're reviewing.
9. Video dubbing and foreign language content
Taking advantage of the global YouTube audience is a great way to expand your channel. Try creating content aimed at the international audience.
Video dubbing: Add translations to your existing content, either through subtitles or dubbing with a voiceover. This grants you access to a wider audience and can help your videos go viral beyond your home country.
Use AI-powered Dubverse to generate video dubbing and accurate subtitles in any language within minutes.
Foreign language tutorials: If you're fluent in more than one language, consider making tutorials to teach others, opening up a whole new market segment.
10. Trending Video Content
Staying up-to-date with trending topics is essential if you want your channel to remain relevant and gain viewership. Create videos about the latest news, viral challenges, or pop-culture topics that fit your niche. Not only will this provide your audience with fresh content, but it will also help you rank higher in YouTube search results.
Utilize tools like Google Trends, Twitter's trending section, and YouTube's Trending tab to stay in the loop. Remember, though, to add your unique perspective on the topic to distinguish yourself from other creators covering the same subject.
11. Listicles and Top 10s
People love lists! Listicle videos, like "Top 10 Amazing Movie Scenes" or "5 Useful Tips for Pet Care," are highly shareable and offer easily digestible information to engage and attract viewers. Making a video about your favorite items, tips, or suggestions related to your niche can be a great way to share your knowledge and passion with your audience.
Don't forget to add timestamps to your video description, so viewers can easily navigate to the sections that interest them the most.
12. Industry Insights and Expertise Sharing
Share your industry insights and professional expertise by creating videos addressing common challenges, misconceptions, or tips within your field. For example, if you're a marketing expert, you could create videos on the latest marketing trends, tools, or strategies.
Providing valuable information adds credibility to your channel and positions you as an authority within your niche. This builds trust with your audience and can lead to higher engagement and business opportunities.
Ready To Create Your Next Video?
Now that you have this ultimate list of creative YouTube video ideas, the sky's the limit when it comes to brainstorming and executing content that'll engage and excite your audience.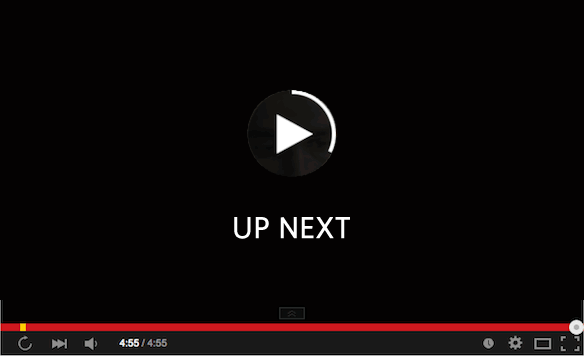 But keep in mind that choosing the right ones depends on factors like your interests, existing skills, target audience, and equipment. Consider this list a starting point, which you can adjust or expand upon to shape your content even further and suit your channel's goals. Combine these suggestions with the unique aspects of your personality and channel goal, and you'll be well on your way to YouTube stardom.