91% of businesses use video as a marketing tool in 2023, according to Wizowl's research. And 91% of people say they want to see more online videos from brands.
With such staggering statistics, isn't it high time you amp up your video marketing game?
Video marketing is no longer an afterthought for startups looking to increase brand awareness and drive conversion rates. As a powerful tool, video content inherently engages, informs, and entertains users, making it a must-have in your marketing arsenal.
But, how can you create spectacular video campaigns that will entice your customers to take action?
We're taking you on a journey through the crème de la crème of video content marketing campaigns to fuel your creativity and inspire greatness. Prepare to be amazed as we revisit the absolute best of the best, showcasing innovative concepts, stunning visuals, and ingenious storytelling techniques.
In this post, we'll be sharing ten awe-inspiring video content marketing examples that will undoubtedly spark your creativity for your next big campaign.
1. Dollar Shave Club: Disrupting With Humor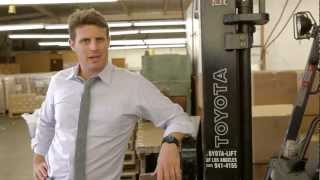 Who says you can't build a $1 billion business in just a few years, armed with nothing more than a sense of humor and a razor? That's precisely what Dollar Shave Club did when they launched their viral 2012 video "Our Blades Are F***ing Great!" The video, which now has over 27 million views, propelled the company to incredible levels of success, ultimately leading to a $1 billion acquisition by Unilever in 2016.
The secret behind their success? A relatable, humorous narrative that struck a chord with the average consumer tired of overpriced razor blades. By poking fun at the industry, they challenged the status quo and captured the attention of millions. Could your brand benefit from humor? If done right, it can work wonders in your video marketing strategy.
Another brand that leveraged humor to climb the ladder to success is Maichimp.
2. Mailchimp's "Did you Mean…"

Mailchimp's "Did You Mean" campaign used a series of short videos that showcased fun and quirky takes on how users might mispronounce their brand name. By poking fun at their name, Mailchimp sparked conversation, garnered massive social media attention, and introduced their product to a wider audience.
By creating fun and quirky videos, Mailchimp introduced their product to a wider audience who may not have been familiar with their brand before. Consider utilizing unconventional approaches to generate interest and attract new customers to your brand or product.
3. Airbnb: Storytelling Through User-Generated Content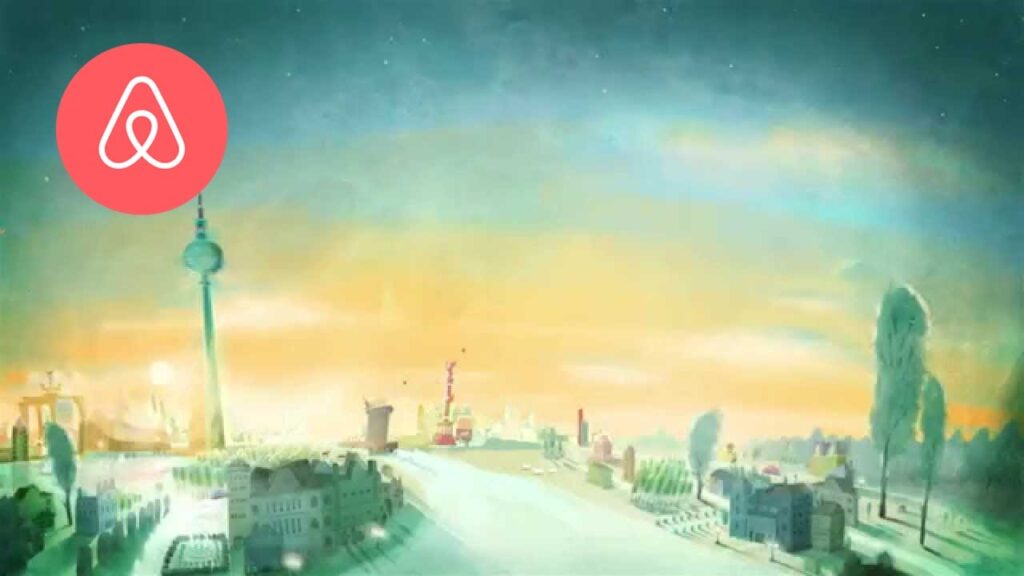 When it comes to user-generated content, few brands have mastered it quite like Airbnb. In their compelling "Wall and Chain" video, Airbnb tells the story of a father who reunites with his daughter after being separated by the Berlin Wall, through a stay arranged on the platform by the daughter. The video not only highlights Airbnb's mission of creating a world where anyone can belong anywhere but also tugs on the heartstrings with a moving narrative.
What's so great about using user-generated content is that it's authentic, relatable, and cost-effective. Think about how you can incorporate your customers' stories and testimonials into your video marketing campaigns to inspire trust and drive engagement.
4. Always: Challenging Societal Stereotypes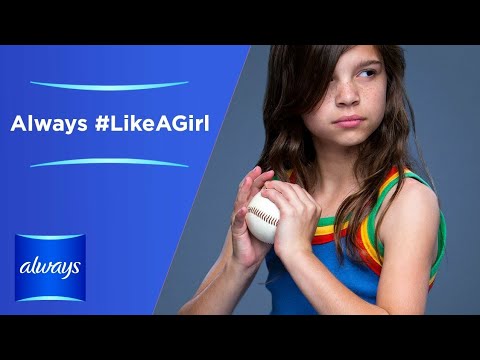 "Run like a girl"—how often have we heard this phrase used in a derogatory manner? However, Always, a Proctor & Gamble brand, challenged it head-on with their "#LikeAGirl" campaign. In the video, we see individuals break down gender stereotypes, redefine what it means to do things "like a girl," and encourage young girls to be confident in their abilities.
With over 67 million views on YouTube, the "#LikeAGirl" campaign is a shining example of how brands can address societal issues while stimulating thought and conversation. Perhaps it's time your video marketing lends a voice to a cause or an issue that matters to your audience?
5. Nike: Striking Emotional Chords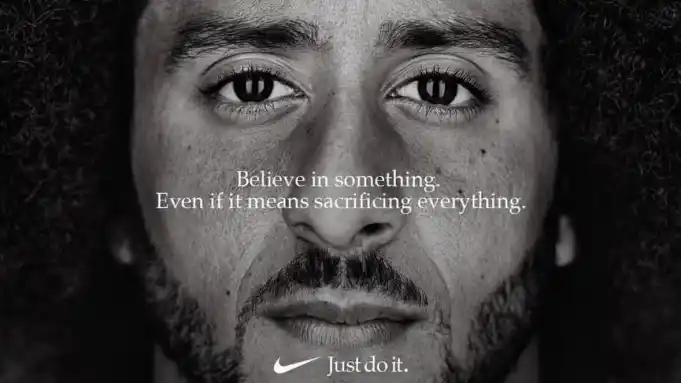 Nike is no stranger to powerful, emotion-driven ad campaigns. Their "Dream Crazy" campaign featuring former NFL player Colin Kaepernick not only sparked controversy but also inspired people to push boundaries and chase their dreams, regardless of the obstacles they face.
The result? A massive increase in online sales of 31% in the days following the ad's release. If your video marketing content can create a sense of camaraderie with your audience and inspire them to dream big, you're bound to leave a lasting impression.
6. Slack: Simplifying B2B Value Propositions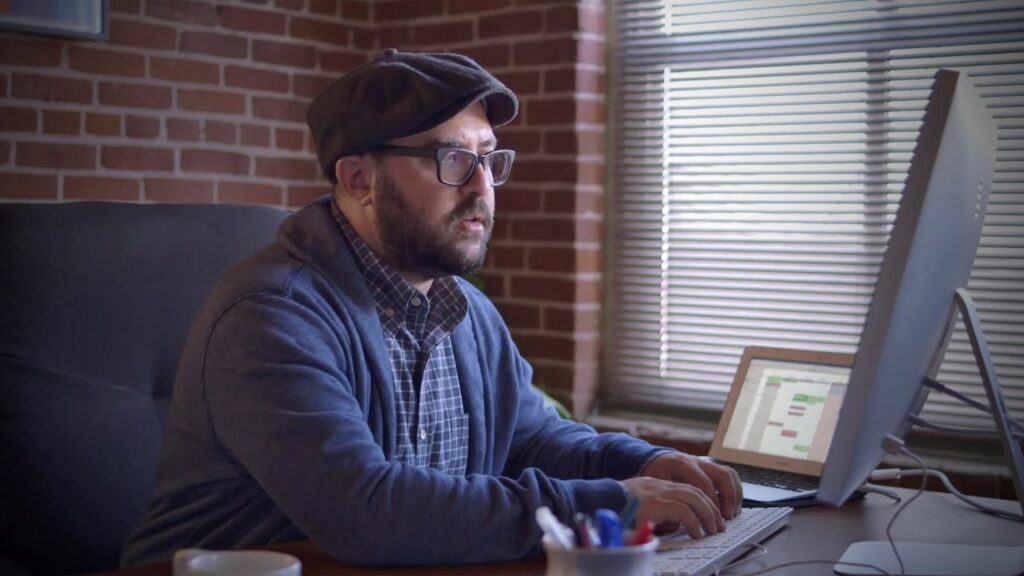 Explaining the value of a digital product or service can be intimidating, especially for B2B brands. Slack managed to cut through the clutter with their "So Yeah, We Tried Slack…" video. In less than two minutes, they showcase their product's benefits and features by telling the story of a company that successfully integrated Slack into their workflow. The key takeaway from Slack's video is to keep your message clear, concise, and simple. Focus on the problems your product or service solves and tell relatable stories that demonstrate its value to potential customers.
7. Blendtec: YouTube Series With Virality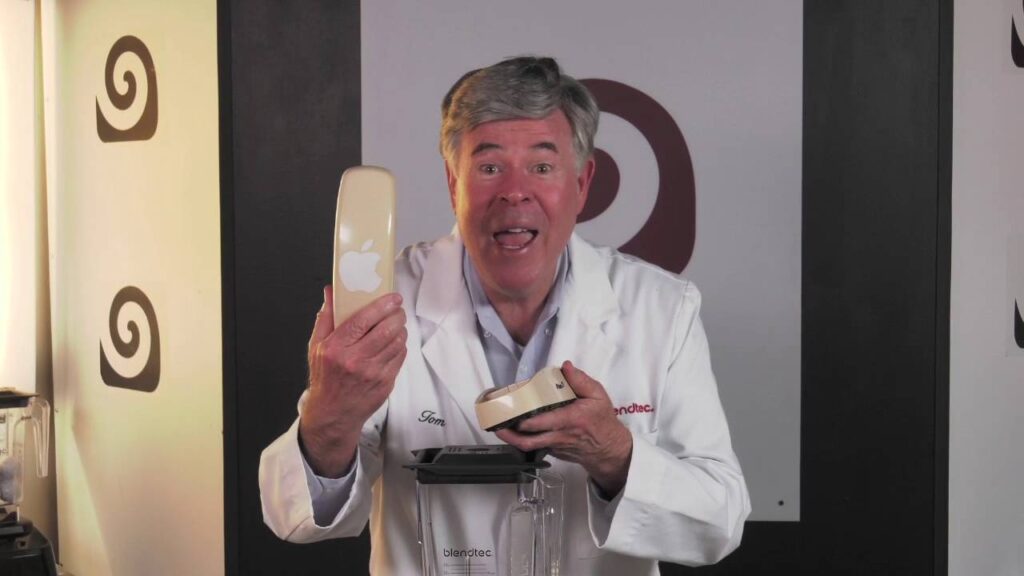 Blendtec, a company most known for their high-powered blenders, gained great success from their iconic "Will it Blend?" YouTube series. In each episode, Blendtec founder Tom Dickson attempts to blend various items, from iPhones to golf balls, to demonstrate the power of his company's products. The catchphrase "Will it Blend?" became an internet sensation, and the videos received millions of views.
This clever yet straightforward approach showcases the brand's personality and its products' capabilities while keeping the audience entertained. Don't be afraid to think outside the box and create engaging, shareable content for your video marketing campaign.
8. GoPro: Leveraging Influencer Partnerships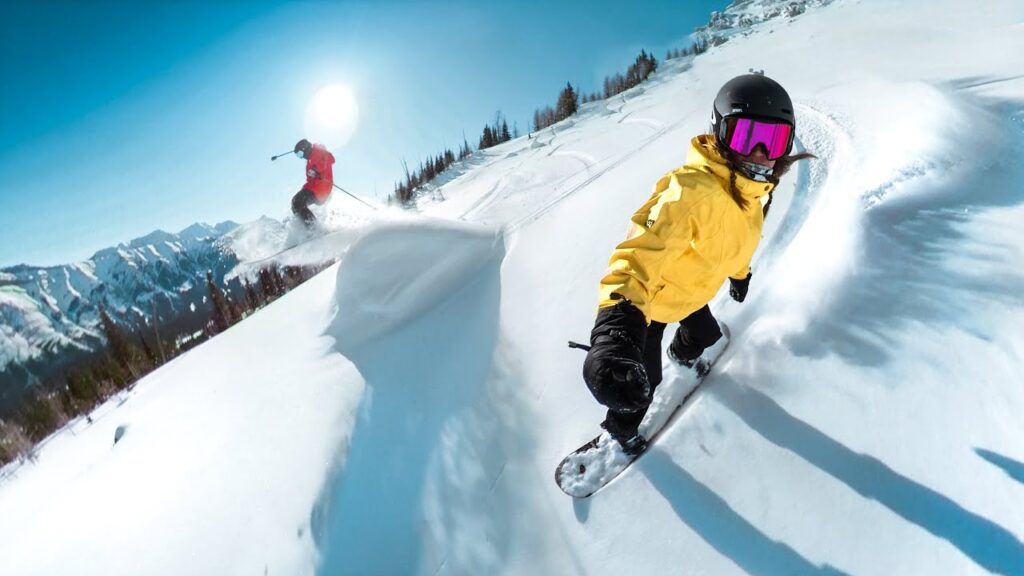 GoPro, a company specializing in action cameras, has always been at the forefront of video marketing. One of their most successful strategies has been partnering with influencers and athletes who capture thrilling footage using the brand's products. By allowing their audience to experience thrilling adventures through the eyes of experts, GoPro has positioned itself as the preferred choice for capturing extreme sports and travels.
Collaborating with influencers and key opinion leaders can help your brand gain credibility, exposure, and access to their dedicated fanbase. Consider working with influencers whose audiences align with your target customers and highlight how they use your products in an authentic way.
9. TOMS Shoes: One Day Without Shoes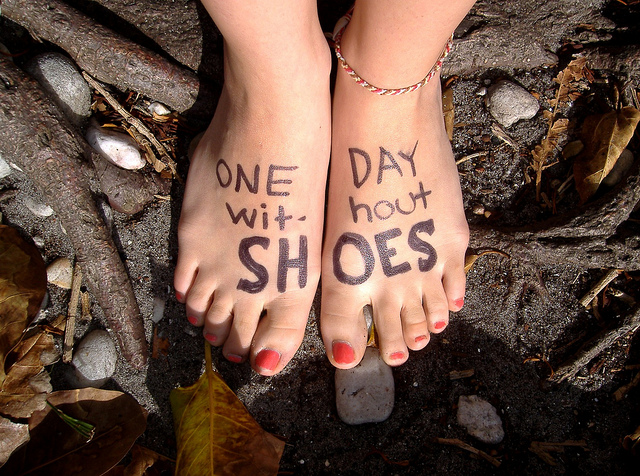 TOMS Shoes launched their "One Day Without Shoes" event to spread awareness about the importance of shoes for children in need. The campaign encouraged users to challenge their friends to go barefoot for a day, effectively sparking global participation and achieving extensive media coverage.
You can take a cause-driven approach to engage your audience and raise awareness about your mission. Encourage user-generated content and challenges to amplify your campaign's reach and impact. Leverage social media and influencer partnerships for extensive media coverage.
10. Squarespace: Build it Beautiful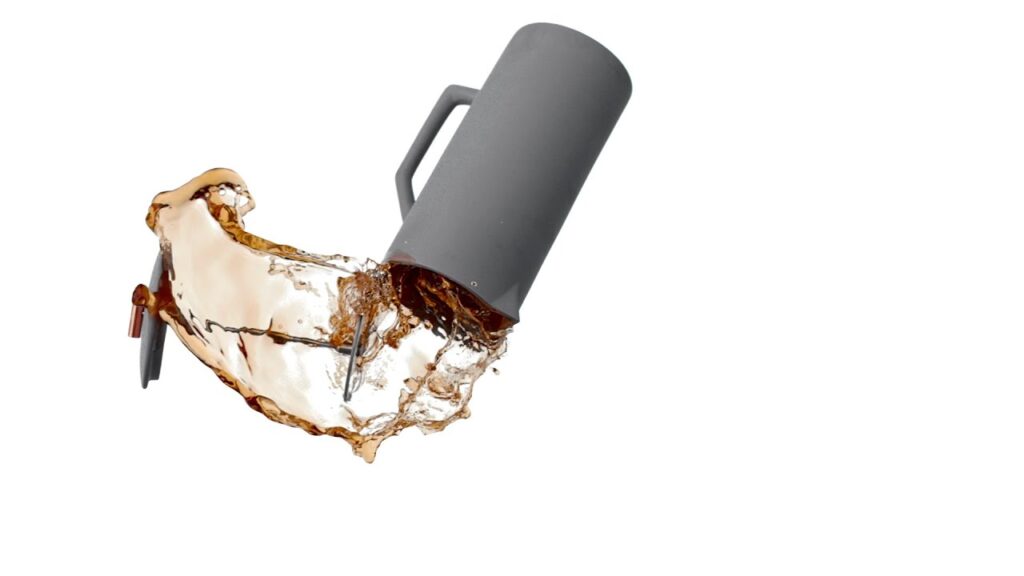 Squarespace showcased their services by partnering with creative visual artists in the "Build it Beautiful" campaign. They documented the process of various artists crafting their digital masterpieces, emphasizing the beauty and simplicity of the Squarespace platform.
Another way to engage your audience and reach potential customers is via showcasing real-life examples and case studies to demonstrate the value and potential of your product or service. Case studies further strengthen your credibility among your audience. Emphasize simplicity and beauty in your campaign to highlight the appealing aspects of your offering.
How to Get Started with Your Own Video Marketing Campaign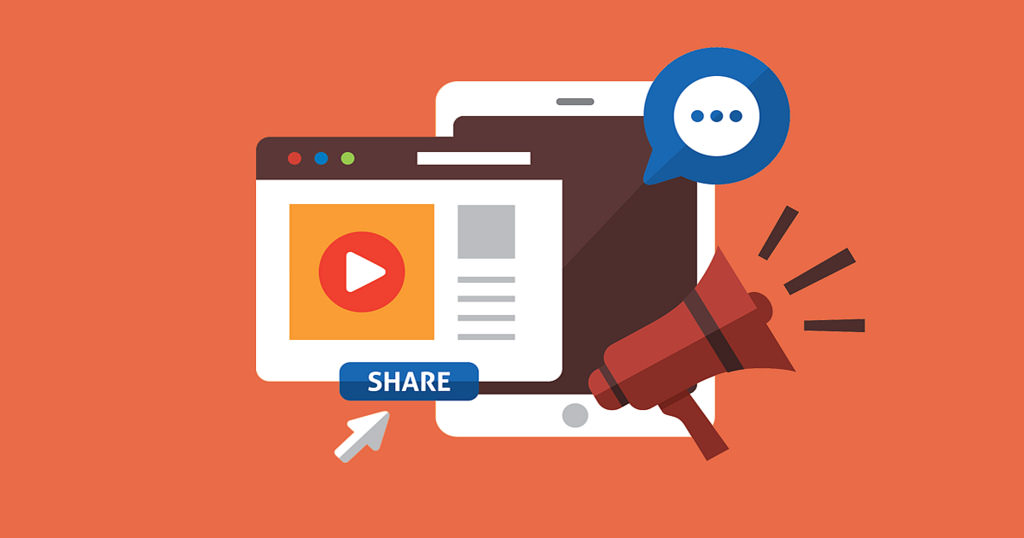 Ready to create a buzzworthy video marketing campaign for your startup? Follow these steps:
Set your marketing goals: Define your objectives for the campaign, such as increasing brand awareness, generating leads, or boosting sales.
Identify your target audience: Understand who your customers are and create content that appeals to their needs, preferences, and expectations.
Choose the right video format: From explainer videos to testimonials, align the format with your goals for optimal results.
Script and storyboard: Create a clear blueprint for your video that details the key scenes, visuals, and messaging.
Plan and execute production: Shoot your video using the appropriate equipment and keep in mind the quality of lighting, sound, and overall production value.
Localize and dub (if necessary): Adapt your video for different regions and languages to make it accessible to a global audience.
Optimize and publish: Use SEO best practices and distribute your video on relevant platforms to maximize its reach and engagement.
Analyze and refine: Measure the success of your campaign using analytics tools and use the insights to optimize future videos.
With the right planning, strategy, and execution, your startup can create a video marketing campaign that engages audiences and drives conversions. Whether you're looking to localize for new markets or leverage AI-powered technologies, video marketing offers endless opportunities for growth.
Tips for Crafting Your Own Unique Video Campaign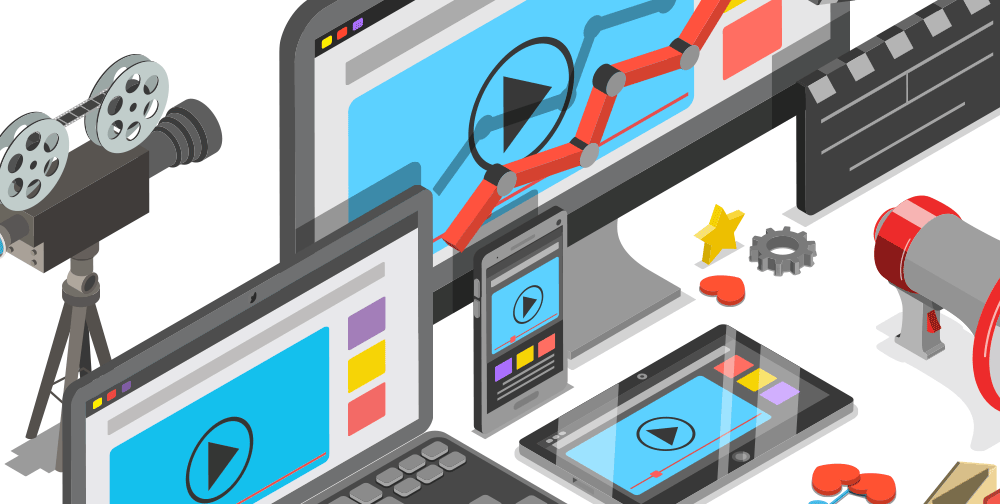 Understand your target audience and craft a relevant message that resonates with them.
Focus on the story, not just the sale. Create an emotional connection with viewers.
Incorporate humor, emotion, or a unique angle to make your video stand out.
Keep localization in mind—adapt your content for different cultures, languages, and regions.
Ensure that your video is optimized for all devices and platforms.
Utilize a strong call-to-action to drive conversions.
Collaborate with influencers or industry experts to increase the credibility of your content.
Measure and analyze your video's performance to optimize future campaigns.
Start Crafting Your Next Viral Video!
These seven video content marketing examples showcase the power of creativity, storytelling, and engagement in reaching your target audience. Whether you're using humor, touching on meaningful issues, or partnering with influencers, the key lies in creating content that resonates with your audience. Keep these examples in mind as you craft your next video marketing campaign, and see the impact it can make on your brand's success.
When executed correctly, you can engage, inspire, and convert viewers into avid customers. It's time to start planning your next sensational video marketing campaign, and elevate your brand's success to new heights.