Now, with our ultra-realistic, human-like voices, you can convert your text to speech in 30+ languages within minutes.
With Dubverse SAY, you can create more audio content like podcasts or add voiceovers to your videos without speaking a word. Our team has been working hard to develop this AI-powered tool to simplify video creation by automating voiceovers.
How does SAY improve Text-to-Speech conversion?
We are so happy because it is much more powerful and better!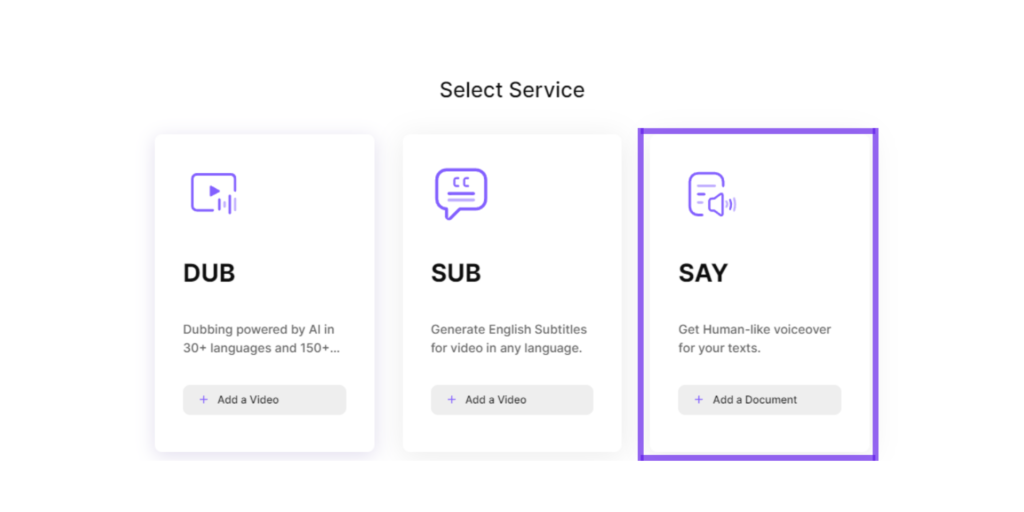 Visually Pleasing Interface
We have simplified the process to make navigation a breeze. It takes just three steps to put your text-to-speech into action. Enter or copy-paste your text in the space or upload your document. Select the language and your speakers. Convert! Download your file in .mp3 or .wav.
30+Languages, 200+ Speakers
The new Dubversay SAY converts text to speech and translates it simultaneously into 30+ Indian and global languages. It supports 200+ speakers, varying in age, gender, accents, and tonalities.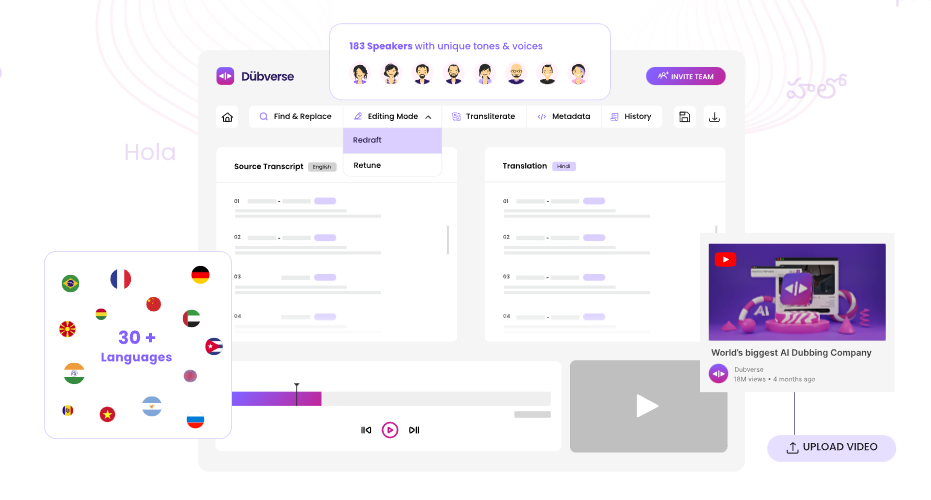 Easy-To-Use Editor
The TTS editor is simple to use to perfect your script and voiceover to the T. With retune, redraft, and custom pronunciation features, you can edit your script on the go, retune your voice, and change pronunciation in different dialects.
Better Output Quality
You can preview your speech before publishing it as many times as you wish. Listen to each block of text or the complete script. The output is delightful to see with an animated background and subtitles aligned to the center of your speech. You can use the speed enhancer to increase or reduce the pace of the voiceover.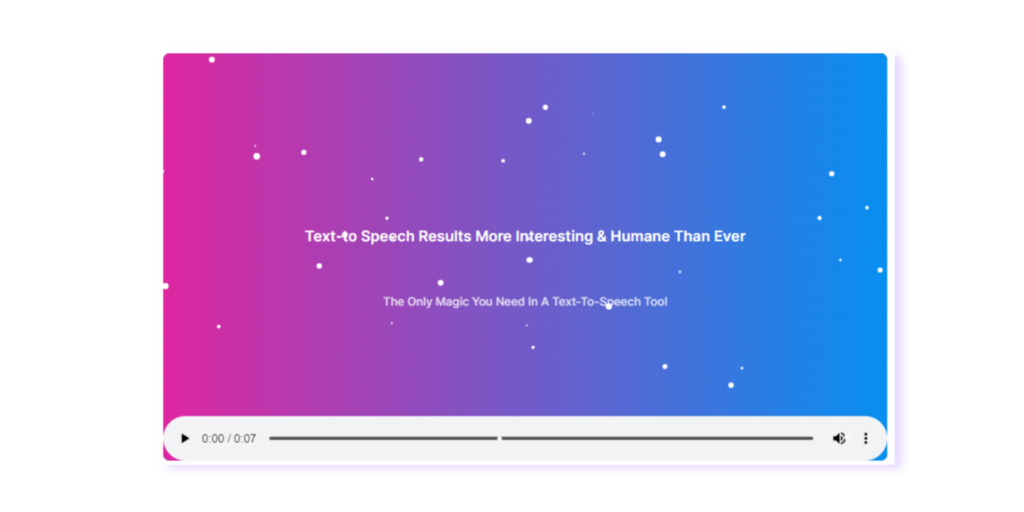 Work With Teams
Dubverse SAY supports collaboration to speed up feedback and production. You can invite your team to share, create and edit files together.
Share On Any Platform
Share your speech directly from the studio to Facebook, Twitter, Whatsapp, LinkedIn, or email with a few clicks.
Get Expert Support
We have integrated professional support for users who wish to collaborate with human experts as well. If you're unsure of the translation, you can get the voiceover reviewed by Dubverse professionals.
Try Dubverse SAY
At Dubverse, we aim to use artificial intelligence to build a better world by breaking language barriers. We are committed to empowering every creator with tools that make their content creation easier, scalable, and more powerful.
Dubverse SAY is just one of the many tools we offer to help you localize your content globally.