The wait for the most awaited Product Update is finally over!
After conducting a brief survey to understand our users' expectations and desires, we invested our utmost dedication into delivering the enhancements they sought. And here are the results:
Enrich Your Dubbed Videos with Multiple Speakers
Now you can easily add different dubbed AI voices to your videos for different speakers and make your videos more engaging, interactive, and diverse. Whether you want to dub podcasts, interviews, and panel discussions or showcase different perspectives, enjoy the versatility in as many languages as you desire, all with remarkable ease.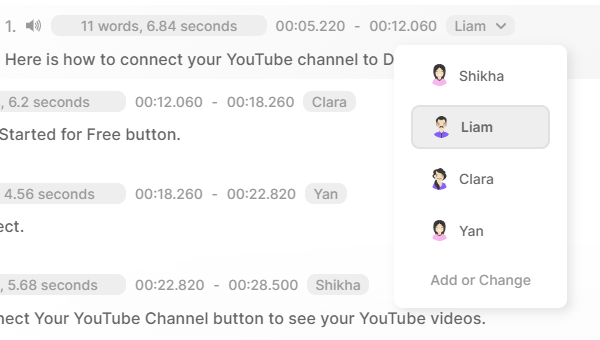 Here's how to do it:
Head to the Studio.
Switch to Retune mode from the top.
You'll find a time-stamped script with metadata. You'll see the speaker's name on the right.
Dive into the drop-down menu by clicking on the speaker.
Choose "Add or Change Speaker."
Select your desired speaker.
Presto! Seamlessly incorporate multiple speakers within the same language, bringing more engagement and variation to your videos.
User Feedback: Your Input Matters!
Our ultimate mission is to make localization as easy as flipping a switch. While we continuously train our model, we greatly value your participation to accelerate the process.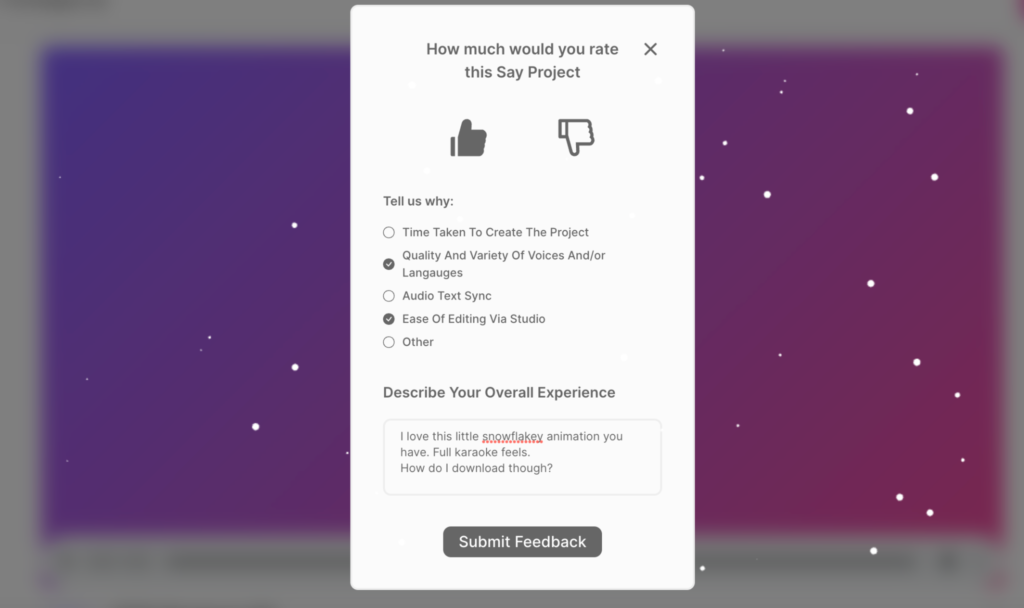 After all, it is you, our users, who will be using the full potential of Dubverse. Leave a Review on your projects and tell us your experience so we can train and tailor our model via RLHF for your use. Your input shapes the future, making Dubverse even better for all.
Check out the new and updated Dubverse now.
Have you got any questions/suggestions/feedback? Let us know. We would be happy to hear from you!