Multi-language audio tracks feature on YouTube marks a pivotal moment in the platform's evolution by enabling creators to share videos with people who do not speak their language, broadening their reach and dismantling language barriers that once hindered global engagement. This advancement not only benefits creators seeking to expand their audience base, but it also presents brands with an unparalleled opportunity to connect with consumers on a more personal level.
Empowering Content Creators
For content creators, the multi-language audio tracks feature opens doors to a global audience like never before. No longer confined by language limitations, creators can effortlessly adapt their content to resonate with viewers from different regions and linguistic backgrounds. Whether it's a tutorial, vlog, or storytelling video, this feature enables creators to share their passion with a diverse audience, fostering a sense of inclusivity and cultural appreciation.
The introduction of multilingual, and specifically multi-language audio, has drastically opened up realms of content once deemed inaccessible. According to Google's official data, more than 60% of YouTube channels that use the auto-caption feature extend their reach to audiences far outside their home countries. This statistic is a ringing endorsement of the transformative power of multilingual accessibility. As a result, content creators can tap into larger, more diverse audiences; viewers, in turn, can immerse themselves in an endless stream of information and entertainment, unhindered by the shackles of linguistic barriers. But, what does this impact look like in more tangible terms?
Elevating Brand Communication
Brands, too, stand to gain substantially from embracing multi-language  audio tracks. In an era where authentic communication is paramount, brands can now tailor their messaging to resonate deeply with local audiences. Imagine a brand launching a product campaign simultaneously in multiple languages, creating a cohesive and impactful message that resonates across cultures. This not only bolsters brand loyalty but also showcases a brand's commitment to understanding and valuing its global consumer base.
Cross-Cultural Connectivity: The Big Picture
Languages form the very fabric of our societies, connecting scores of people and influencing their behaviour. They have a way of opening doors to unexplored territories and bridging the gap between people, cultures, and continents. The introduction of multi-language  audio tracks on YouTube is doing just that – transforming the narrow lanes of single-language content into a sprawling freeway connecting cultures and nationalities.
Unveiling the Potential : Impact on YouTube's Growth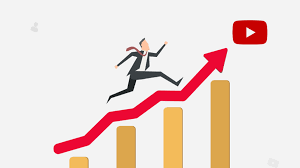 A report published in 2021 suggests that more than 500 hours of video are uploaded on YouTube every minute. This statistic is a testament to the platform's immense global presence, which is practically unrivalled in the digital sphere. To further bolster its position and expand its reach, YouTube introduced multi-language  audio tracks with the aim to shatter language barriers and massively upsurge user engagement.
For instance, consider a demographic study that states that around 8% of YouTube's global audience consists of people who are Spanish speakers. The addition of Spanish audio tracks makes the content incredibly more appealing to this audience, ushering in another era of user engagement and retention for the platform. This shines a light on the massive potential of multi-language  audio tracks to skyrocket global connectivity and augment the growth of the platform.
Linguistic Mosaic: Embracing Multilingual Content
As the multi-language audio tracks feature gains traction, YouTube is transforming into a linguistic mosaic, celebrating the beauty of multilingualism. Creators are now free to express themselves in their native languages while still making their content accessible to a wider audience. This multicultural exchange nurtures a sense of unity and understanding, fostering a global community where language is no longer a barrier but a bridge.
Challenges and Opportunities
While the introduction of multi-language audio tracks holds immense promise, it does come with certain challenges. Creators and brands must ensure accurate translations and high-quality voiceovers to maintain the integrity of their content. Moreover, the logistics of managing multiple language tracks require meticulous planning and organization. However, the payoff in terms of global engagement and audience diversification is well worth the investment.
Luckily, the advancement in AI makes the dubbing process simple and easy and boils it down to just a few clicks. Also, factors related to production costs and the varied range of accents across the globe might pose formidable challenges. Nonetheless, with continuous advances in artificial intelligence and machine learning, these obstacles seem significantly less daunting. Besides, as these technologies progress, the quality and reach of multi-language  audio tracks are bound to improve and widen.
With advanced AI dubbing tools like Dubverse, you can upload your video, select languages and speakers and dub. You get your dubbed tracks in as many languages as you wish within minutes without breaking the bank.
A Multilingual Tomorrow
YouTube is more than just a video-sharing platform; it has grown onto become a global sensation and a potent tool of cultural integration. At Dubverse, we see the multi-language  audio tracks feature on YouTube as a weapon to empower creators and viewers by breaking the language barriers and making quality content available to all without worrying about if they can speak or read the language. Content creators and brands can now transcend linguistic boundaries, creating a new era of inclusive and resonant communication. 
As this feature continues to shape the YouTube experience, we can look forward to a more interconnected world, where diverse voices unite under the banner of shared humanity. Are you excited for the future?