Soon after YouTube announced the multi-audio tracks feature, viewers started utilizing it and creators went looking for ways to incorporate it into their content. And why wouldn't they? After all, it is the largest streaming platform on the internet with 2.1 billion monthly active users.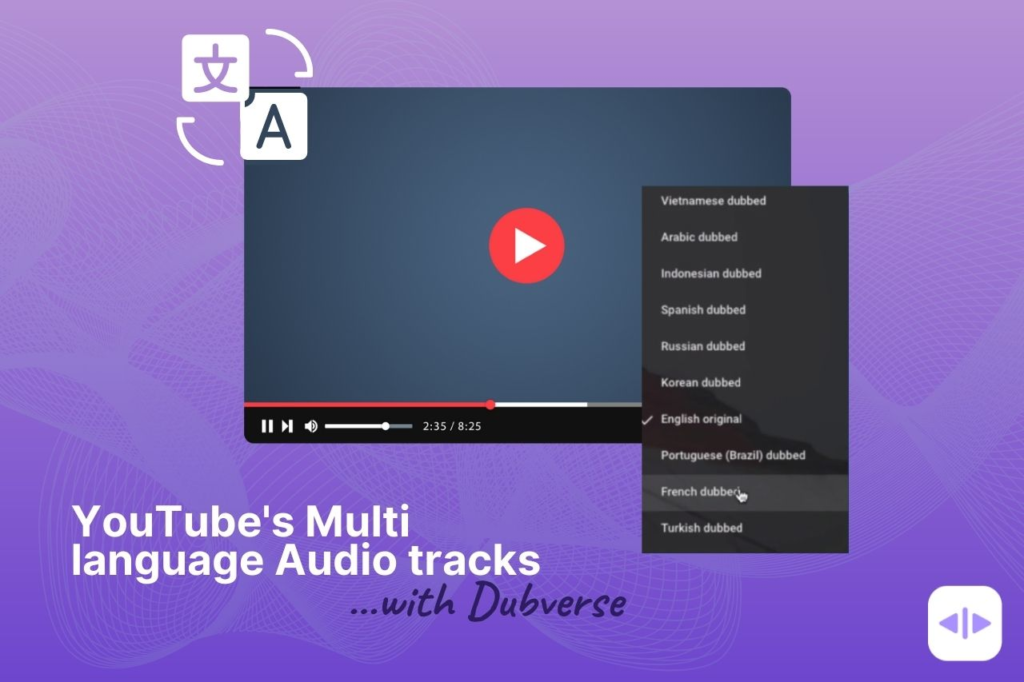 For those of you who are not aware of this new feature, it allows creators to upload multiple audio tracks in different languages, to new or existing videos, thereby allowing them to reach a wider and international audience. Currently, it is accessible to only a small handful of creators like Jimmy Donaldson aka MrBeast; who are testing the new feature on their channels.
While Mr. Beast uses traditional dubbing, many creators have taken the technology route and started using online dubbing platforms like Dubverse to generate voiceovers within minutes and optimize, track, and drive their audience to their main/primary channel.
In this post, we are going to find out how to add multilingual tracks on YouTube as well as explore some of its rewarding benefits. Let's get started!
Benefits Of Multilanguage Tracks For Reaching A Global Audience
MrBeast who has around 130 million subscribers on YouTube says, 
"It's much easier to just run one channel than 12…you have to make 12 different thumbnails. You have to reply to comments on 12 and upload them on 12. It's so much easier to have it in one central place."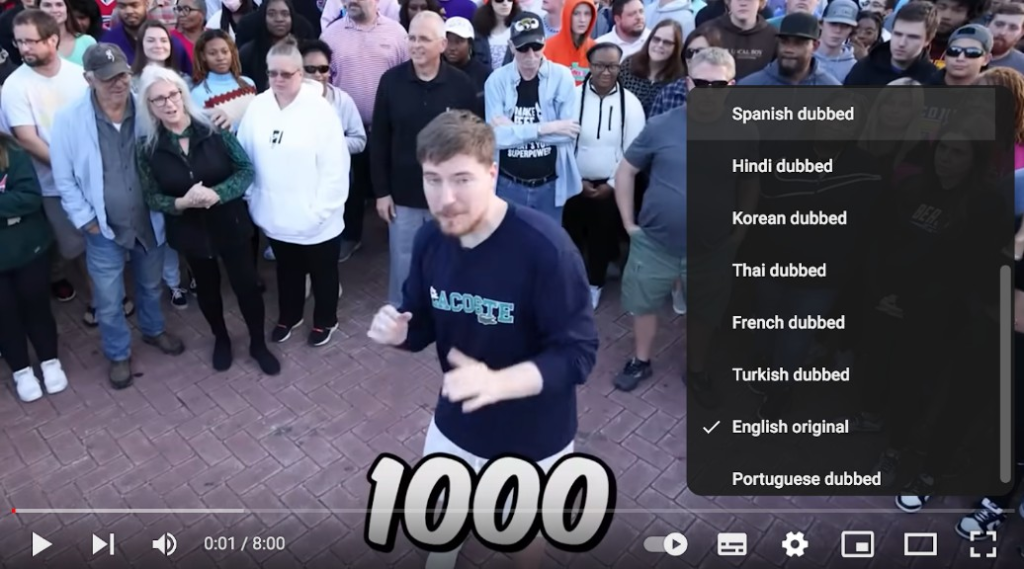 Before the launch, YouTube created a small group of creators to beta test the feature and found out that more than 3500 videos have been uploaded in 40 different languages and over 15% of the watch time came from viewers who were watching the videos in their non-primary language. MrBeast who was a part of this group also mentioned that viewers can now content from several regions which were otherwise not available to them. 
One Channel For Everything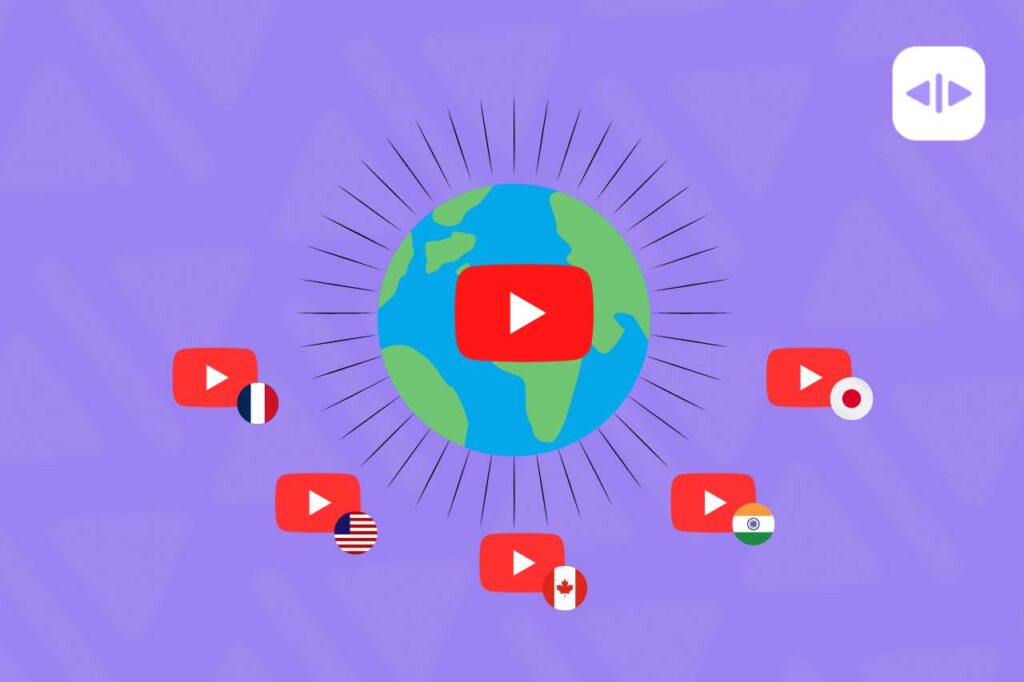 For a long time, YouTube has been supporting multiple subtitle tracks in different languages for a single video, but having multiple audio tracks still required a lot of time and effort. It is increasingly difficult to maintain so many channels at the same time and it also affects the overall performance of your brand. The multilingual feature has given creators the accessibility to optimize one channel for all their audiences. 
Better Viewer Experience
Multilingual tracks simplify the search for users; who can now find all the content in one place. This feature was pulled off by popular streaming services like Netflix, Disney+ Hotstar etc, making it extremely easy for users to switch between multiple languages, and add subtitles, thereby enhancing their viewing experience. Now, YouTube also employs a similar strategy to enhance viewers' experience and increase watch time.
Time And Cost-Effective Creation
There is no longer any need to make multiple videos for different languages. With the new feature, you only need one video, one thumbnail, and an AI voice generator tool to dub your videos in different languages. And, you can simply share it through your main channel.
Content Localization
Viewers retain 70% more information when they watch videos that are dubbed in their native language. Localizing content allows you to have new niches and a wider set of audience. Further, the viewers no longer have to compromise on watching all your content which was otherwise restricted due to regional or language barriers. Therefore, understanding your audience's preferences and delivering the same will put your head above the crowd.
How to Create Multi-Language Audio Tracks for YouTube?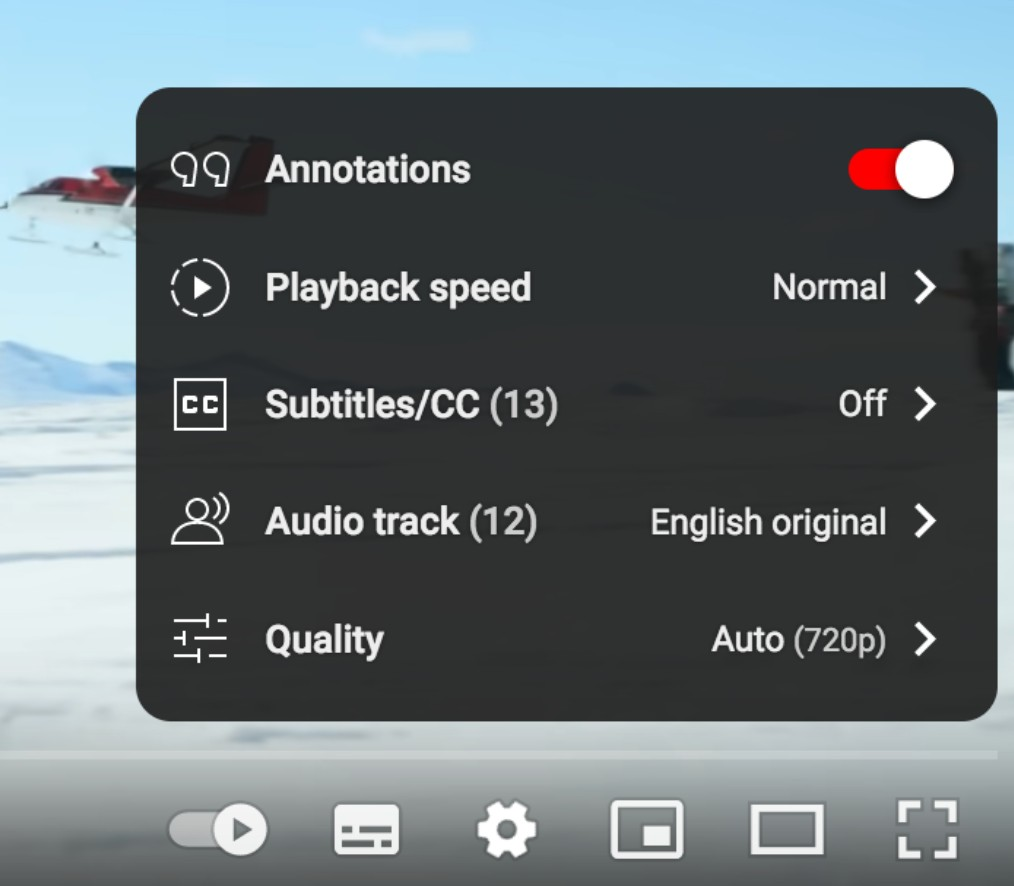 Earlier, subtitles were the only way creators could make their videos accessible to international audiences because the dubbing was expensive and required a studio and voiceover actors. Much has changed after the introduction of AI dubbing including the fact that it is now easy to localize your content in various languages. All you need to do is:
Identify The Languages
Before you start creating multi-language videos, identify your viewers and find out which language is popular among your subscriber base or what other regions you want to tap into. 
India, for example, has over 467 million users consuming content across various genres, therefore, you can analyze the demographics from the YouTube dashboard and dub your content in popular Indian languages. Some other popular languages you can use are Spanish, Urdu, Japanese, and German. Compare the availability of these languages with your AI voiceover generator tool, Dubverse for example supports dubbing in 30+ Indian and global languages. 
Record And Produce The Tracks In Each Language
You can produce audio tracks by recording in several languages or using the voice clone feature of AI voiceover generators. You can also generate multilingual tracks using the dubbing and text-to-speech synthesis tool available on Dubverse. Using AI video dubbing saves you a lot of time and struggle, all you need to do is upload your video on Dubverse, select your target language and speaker, and let the AI do the rest. You can customize your tracks with multiple options to select from like tone, accents, gender, etc. Follow the steps to dub your tracks using Dubverse.ai – 
Step 1: Search for Dubverse.ai on Google.
Step 2: Click on the "Try Now" button.
Step 3: Select "Add a video" from the Dub option.
Step 4: You can either paste the YouTube video link in the text field or upload your video from your preferred platform by syncing or uploading it directly.
Step 5: Once you have selected your video, click on the "Next" button.
Step 6: Select your target language and the speaker by clicking on the "+" button beside your chosen speaker!
Step 7: Click on "Let's Dub." Your video will be dubbed in no time!
Step 8: Click on "Watch" to preview it before downloading or sharing it!
Step 9: You can download your project by clicking on the "Download" button!
And you are all set to go!
Upload The Tracks To Youtube
Sign in to your YouTube Studio and upload the dubbed audio to your existing videos. If you are uploading a new video altogether, make sure you initially publish it in its primary language before adding the dubbed tracks to the same video. Follow the guide below to understand how to add multilanguage tracks to your content on YouTube.
How To Add Multilanguage Tracks On Youtube?
Sign in to YouTube Studio and upload the primary video in your preferred language. This step only involves you to publish your content on YouTube.
Access the "Subtitles/CC" option in the video editor. From the left menu on the screen, select Subtitles and click on the video that you would like to edit. Click on the 'Add Language' option and select your language.
The next step is to add the translated captions for each language track. Under the same menu, select the ''Audio" option and click on 'ADD'. A menu will pop up which will ask you to select your file.
Choose the file that needs to be uploaded and remember that it must be in a supported audio-only file format and should roughly match the length of your video.
Before publishing the video check the timing and synchronization of the captions with the video. When you are ready to upload the track, click on 'Publish'.
Best Practices For Multilingual Tracks On Youtube
Ensure the accuracy and quality of translations 
Before you write your source material, make sure you understand that this text will be translated into multiple languages. Therefore, to maintain the quality of the text throughout all the translated material, keep it simple and avoid using jargon, idioms, and abbreviations to ensure that the readability and comprehension are the same as the original text and that the quality of the translation is enhanced.
Add language-specific keywords and metadata to improve search rankings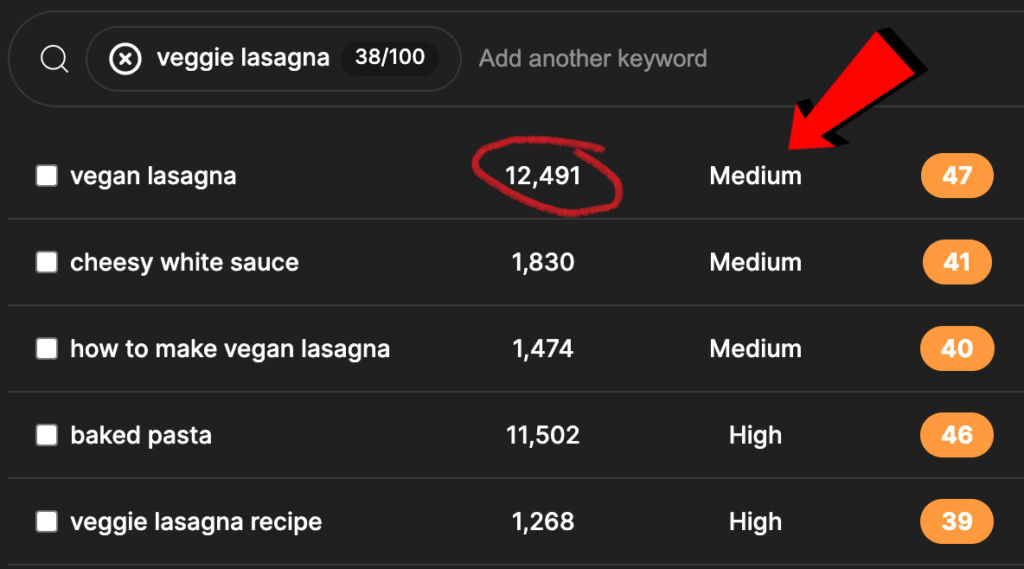 Use tools like Google Keyword Planner or SEMrush to find competitive keywords and tailor your content to them. Perform keyword research tailored to each market, then naturally insert those terms into your translated material, subtitles, and description. Pay attention to local search preferences and trends because they vary from region to region. If you wish to save on localization effort, you can use your research to narrow down your list of videos that you can localize to yield better results.
Test the videos with a diverse audience to ensure accessibility and inclusivity
Polls, user surveys, engagement metric analysis, and monitoring comments and suggestions is the best way to gather feedback. Further, you can leverage social media to figure out language preferences and always include your viewers to tailor your approach, build a strategy and meet the needs of your diverse audience. Keep testing different languages and voices, and measure results to identify the best-performing ones.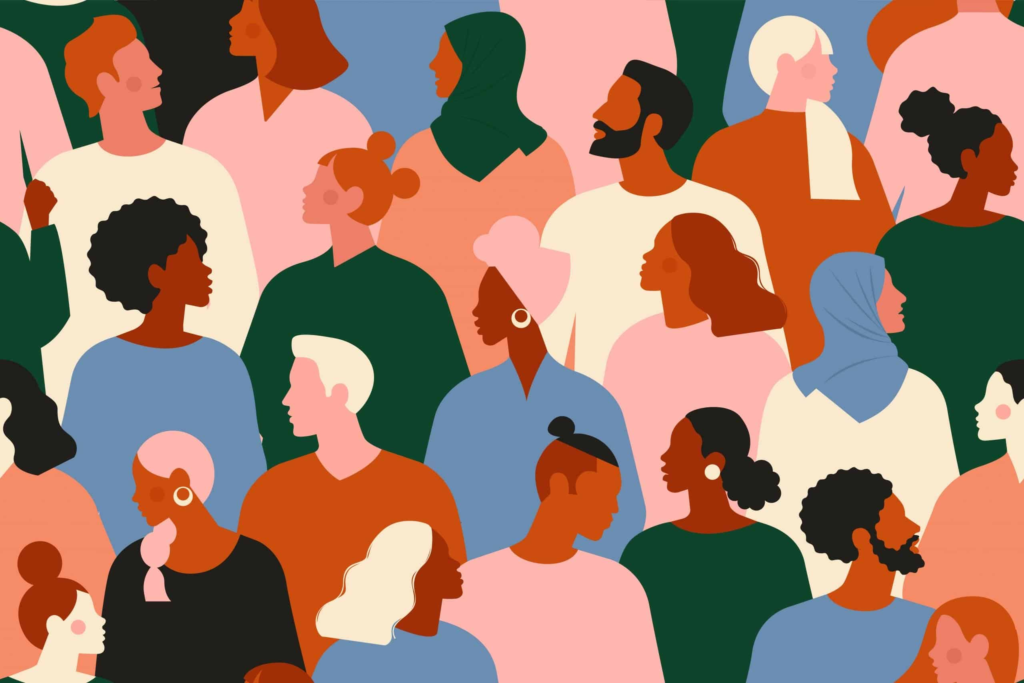 Let's Get To Work!
Localizing your content in multiple languages attracts viewers to your channel, generates relatability, makes them feel closer to your brand, and enables you to reach wider audiences by breaking the language barrier. 
We hope now you can create and add multilingual audio tracks to your YouTube videos easily! Got any questions? Reach out to us. We'll be happy to help you out.