The AI for Creators event was an absolute blast, marking two successful years for Dubverse! Imagine hundreds of creators, founders, AI enthusiasts, and marketing mavens all under one roof, celebrating AI, creator economy and innovation, leaving everyone buzzing with inspiration and a touch of AI-infused magic!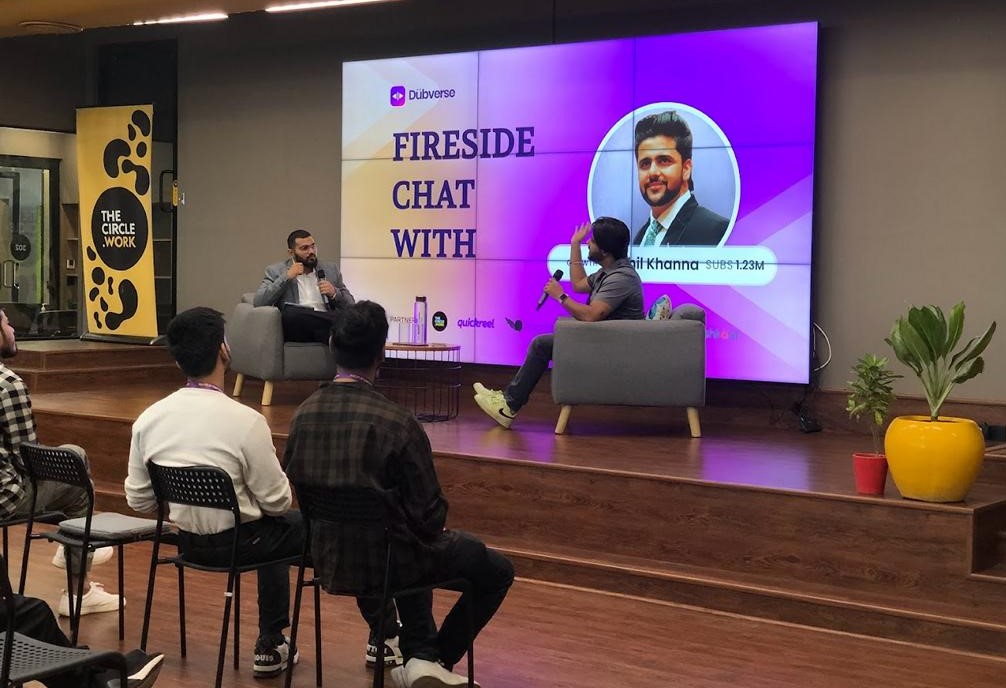 From Sahil Khanna's AI-powered content creation journey to a lively panel discussion on the future of AI in content creation, it was three hours packed with learning, networking, and loads of AI-powered fun. Everyone left buzzing with excitement, eager for the next event where they can dive into the endless possibilities AI brings to the creative table!
Where important is AI for Creators' success?
The fireside with Sahil Khanna, a major user and AI enthusiast who shared his insights on transitioning from an agency owner to a successful content creator, painted a picture of a workflow powered by AI that will transform the content creation process for every individual.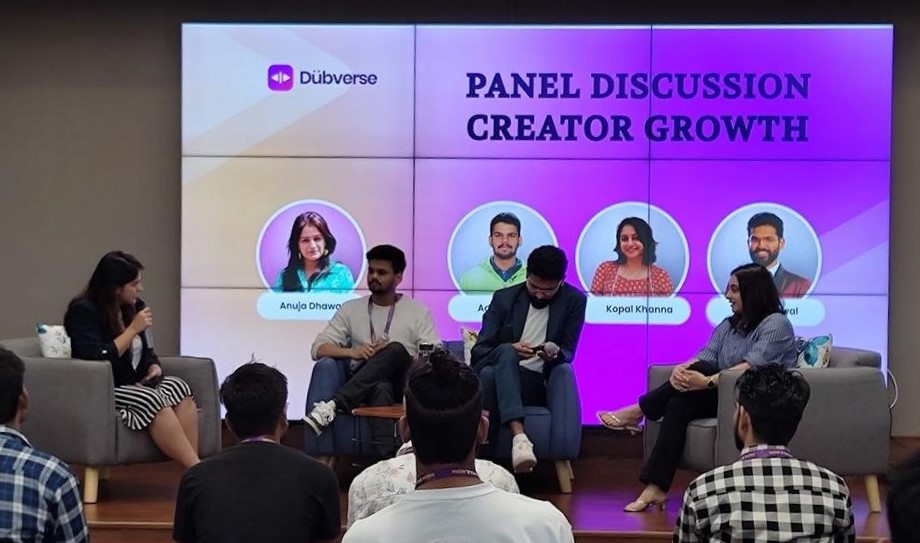 AI can empower the future of creative endeavors and optimize creators' workflows. This is what  Aditya Saini, a finance and business YouTuber, Vipul Agrawal, the founder of Mugafi, and Kopal Khanna, founder of Tape a Tale talked about in the panel discussion. They shared their personal journeys to help creators explore the fusion of AI and creativity. 
Experience the magic of AI in real time
Next, it was time for some fun and frolic! Creators, founders, and marketers engaged in lively conversations, forging new connections and partnerships. The atmosphere buzzed with excitement as people exchanged ideas, contact information, and even tried their hand at various AI-powered tools that extend far beyond ChatGPT.
Singing in their favorite singer's voice, identifying AI vs human voices, and drawing with AI — it was a phenomenal experience for everyone.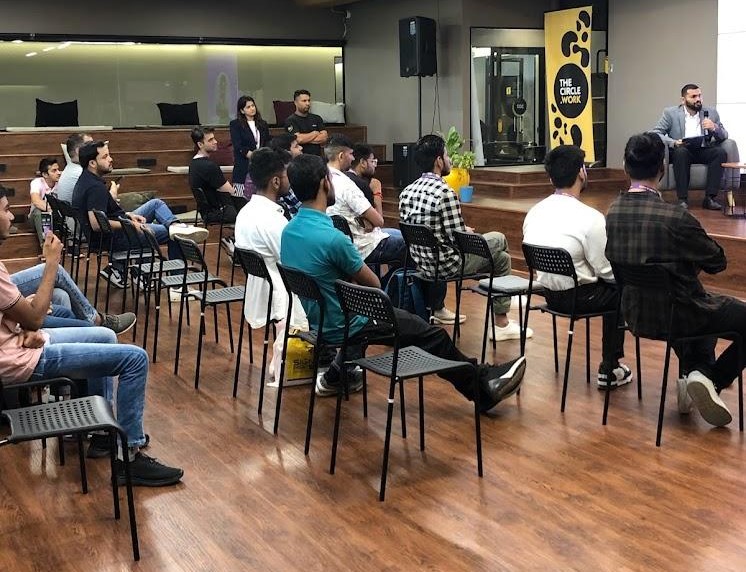 Every attendee left with something new to learn and try, and the positive energy in the room was palpable.
We're pumped about the success and can't wait to do it all over again. Stay tuned for more opportunities to connect, learn, and celebrate the boundless possibilities that AI brings to the world of creativity! See you at the next event!