Reels are by far the most popular and engaging form of a post on Instagram. Likewise, YouTube boasts a user base of 2.1 billion monthly active users. TikTok, yet another video-sharing platform, has amassed over a billion, active users.
See the pattern?
Most internet users today would rather watch a minute-long video than go through a ten-carousel post or read a blog. And to think this is limited to social media would be a mistake. It isn't for nothing that over 92% of marketers believe that video marketing makes for a better ROI.
How exactly is this relevant?
No matter the business you're in, you can always do better with video content. Now you're probably thinking, "Nah, I'm not exactly a video editor. I can't be good at this." The only problem with this is that YOU CAN.
Opting for online video editing tools is a no-brainer in this context. With tools like Adobe and Canva, the only problem that you're going to have is the choice – of which tool you should use. And this is where we come in.
Here, we share 7 of the most popular online video editing tools to help you edit videos effortlessly.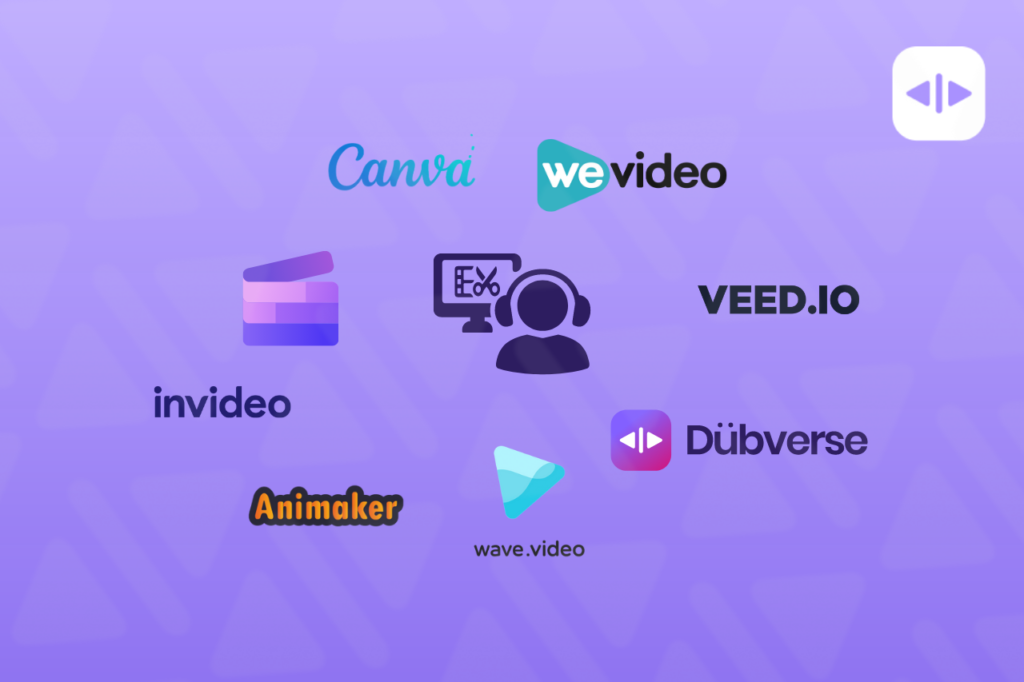 7 Online Video Editing Tools That Will Revolutionize Your Content
1. InVideo — Professional Videos Within Seconds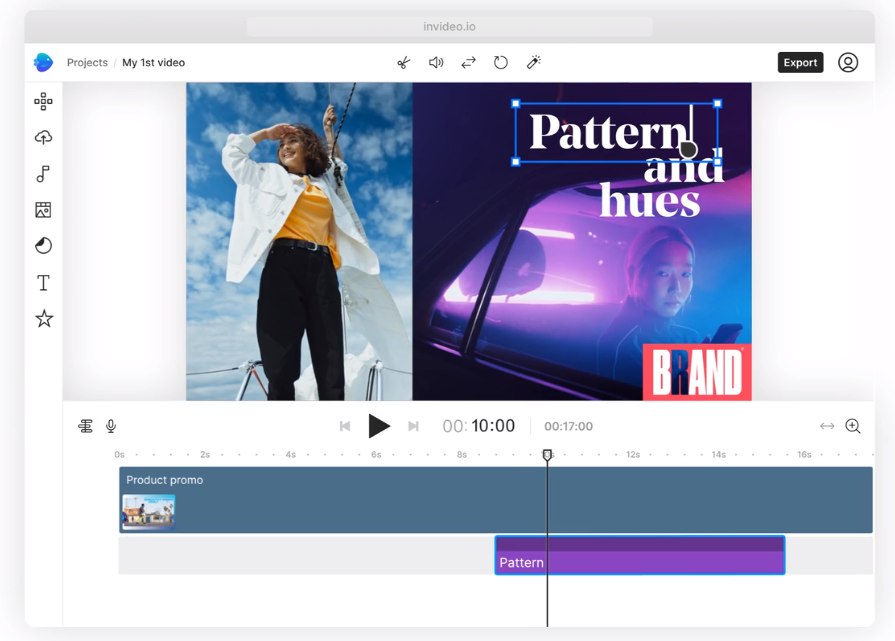 With over 5000 professionally created templates, InVideo helps you create and edit pro-quality videos without breaking a sweat. The templates range from marketing to real estate to animated videos, catering to brands spanning across industries. Furthermore, an intuitive dashboard with features such as voiceovers and drag-drop-replace actions make it the perfect platform even for beginners.
InVideo offers a free plan with the generic functionalities along with two priced plans with additional features. The Business plan sets you back $15 a month and offers 60 HD video exports and aids 20 background removals. The Unlimited plan costs $30 a month and allows for unlimited HD video exports and 120 iStock media to embed in your videos.
2. Clipchamp — Video Templates & Stock Assets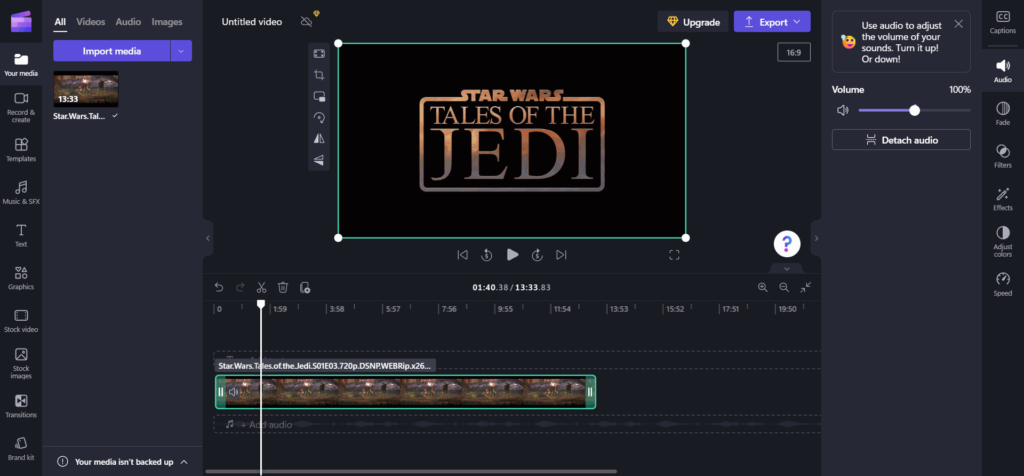 Clipchamp has been a sight for sore eyes, quite literally, having served the video editing community for almost a decade. Need a flexible and efficient online video editor? This is your pick. With a bag full of customizable video templates, stock footage, and audio, Clipchamp has been a go-to solution for beginners and professionals alike.
Clipchamp offers a freemium subscription with up to 1080 HD resolution and unlimited watermark-free exports. The Essentials plan costs INR 899 a month and offers a brand kit, premium effects, filters, and stock media with the liberty to cancel at any time.
3. Canva Video — All Design Needs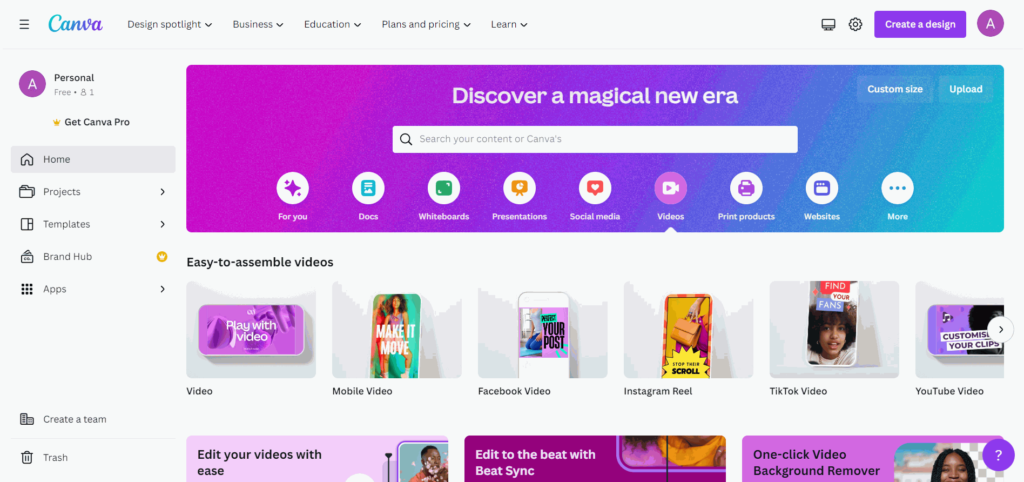 Lying in the popular range of the spectrum, Canva lets you design pretty much anything you can think of, with an interface as convenient as they come. Transitions, animation, audio library, you name it. And that's not it; you can also record voice-overs and collaborate in real time by embedding one-click video effects.
Worried about the screen size and video dimensions? Canva's got you covered. Not only do you get to create and edit high-quality videos for a myriad of platforms, but you can also work on any device of your choosing.
Regardless of whether you are an individual creator or a team player, Canva offers plans that are fluid to your needs. While professional designers can opt for the Pro plan at INR 3,999 per year, Canva for Teams caters to a team of 5 at INR 6,590 per year. Both plans offer over a hundred million stock media, cloud storage, and premium content among other things.
4. Wevideo — Virtual Backgrounds & Music Clips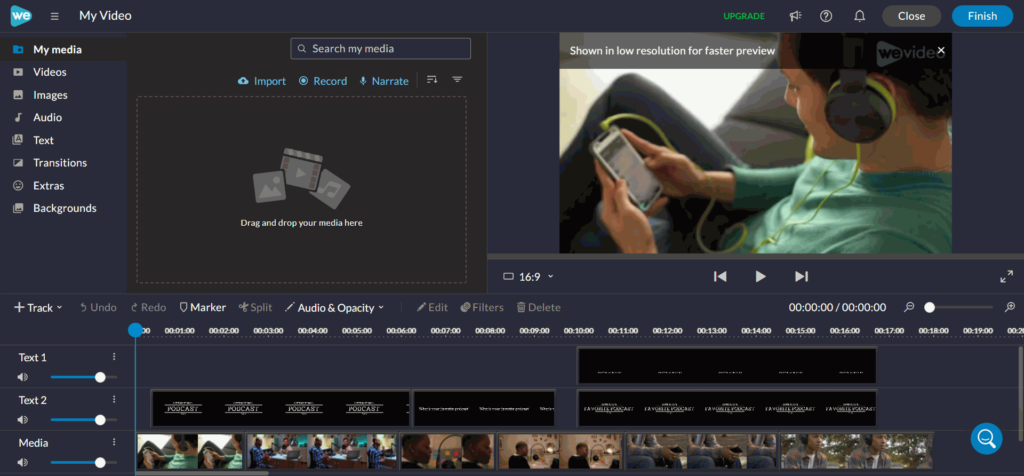 Need virtual backgrounds or music clips? Get going with Wevideo's green screen editor and chroma key tools to churn out the best results. And that's not the end; Wevideo allows you to layer video tracks to create a split-screen effect on top of other generic features.
Besides over a dozen pro video templates and simple video editing, Wevideo helps you up your game with self-paced learning and an audience response system. Occasional peer reviews and learner-made content further make the interface beginner friendly.
Wevideo offers five different plans, depending on your requirements, The Power plan, the Unlimited plan, the Professional plan, the Business plan, and the Enterprise plan. While the first four set you back $4.99, $7.99, $19.99, and $36.99 respectively, the Enterprise plan offers custom pricing based on your specific needs.
5. Animaker — Animated Media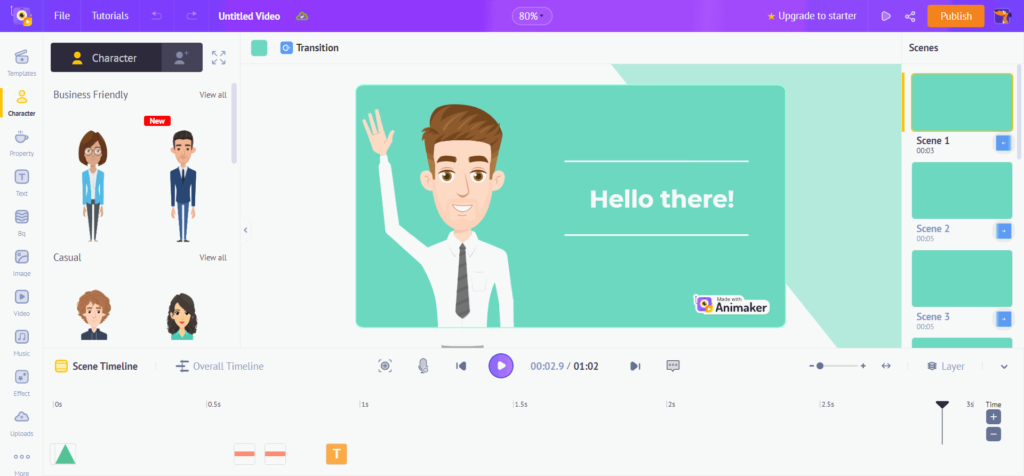 Vaunting one of the largest collections of animated media and video asset libraries, Animaker offers properties, BGs, videos, and images to create and publish a video within 10 minutes.
One of the best tools for animation videos, Animaker's character builder is equipped with over 20 different facial expressions and smart moves. Furthermore, its HTML5 engine facilitates a seamless performance on optimized browsers to ease your video editing experience.
Depending on your requirements, you can choose any one of the four plans offered by Animaker. While the Basic plan costs $10 a month, the Starter and Pro plans are priced at $19 and $49 per month respectively. The Enterprise plan offers custom pricing based on their API and reports.
6. Wave.video — Edit & Host Videos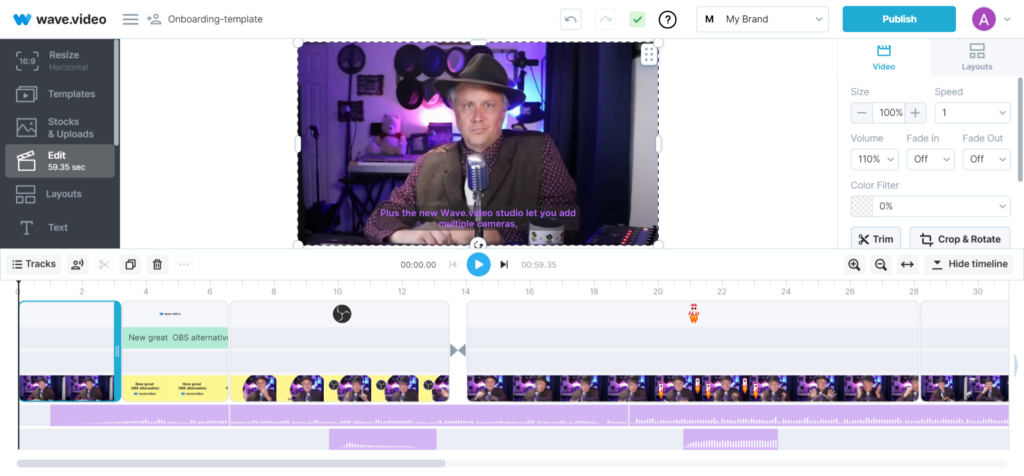 With an assortment of glowing testimonials from industry experts, Wave.video helps you create, edit, and host videos with unparalleled simplicity. It not only helps you with live streams but also allows you to broadcast your videos to multiple channels simultaneously.
Furthermore, editable auto-generated captions, reliable video recording, and a built-in stock library of high-quality assets can help you grow your brand at an unbelievable pace.
Besides its free plan, Wave.video offers three different plans for streamers, creators, and business owners tailored to their specific needs. They are priced at $16, $24, and $48 respectively, and cater to a diverse array of creative needs.
7. Veed — Screen Recording & Live Streaming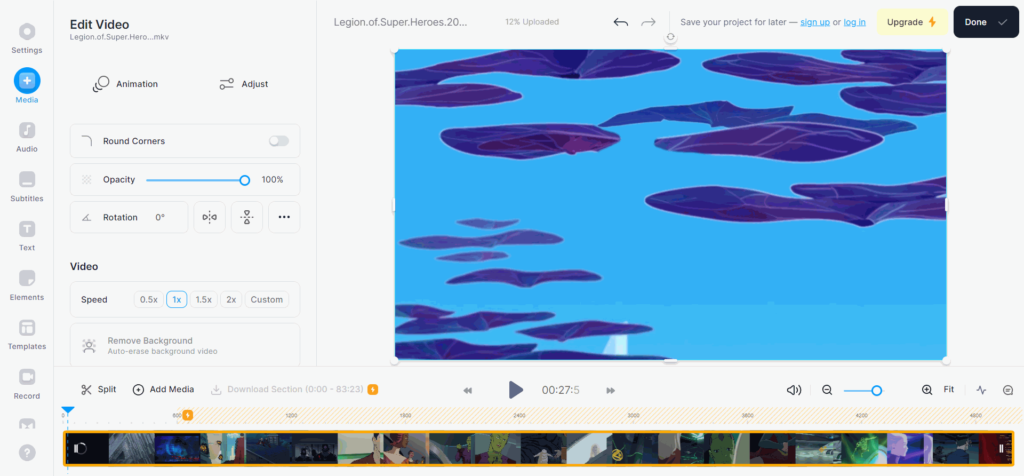 With services ranging from video editing and screen recording to live streaming and transcriptions, Veed is a comprehensive tool to bolster your business with visual content.
Veed prioritizes collaboration, access, and privacy above all else making for a seamless editing experience. It allows you to repurpose your videos for different platforms and demographics with AI-powered translations, presenting limitless possibilities to scale your business.
Veed's freemium subscription offers you three plans – The Basic plan, the Pro plan, and the Business plan priced at INR 291, INR 599, and INR 1500 per month respectively for beginners, professionals, and organizations.
Dubverse — Best Subtitles & Dubs
Did you know that viewers can retain up to 95% of a video's message compared to a mere 10% in plain text? However, that won't do you any good if they don't understand it. Dubverse is a game-changer in this context, allowing you to dub your videos in over 30 different languages via real-time collaboration and review services.
With use cases ranging from FinTech to news media to learning and development, Dubverse allows you to roll out multilingual content with its powerful AI engine. The best part is that you can choose from over a hundred different human-like AI voices, because let's be real, if you're selling a product, the last thing you'd want is for your video to sound like Batman.
Dubverse offers a freemium version and credit-based subscription plans starting at $29 a month where you can Dub, Sub and even convert text-to-speech to achieve studio-quality output.
Ready to Scale Up Your Video Content?
As far as the list goes, that's a wrap, but for you, the work is probably just beginning. Every business demands something unique, and knowing what you're looking for is half the work. The most efficient course of action would be to assess your requirements, quantify your needs, and look for the best fit. Try the tools before you make a decision and pick those that integrate into your workflow.