AI video dubbing for
Leaning Management System
Create multilingual videos for your LMS.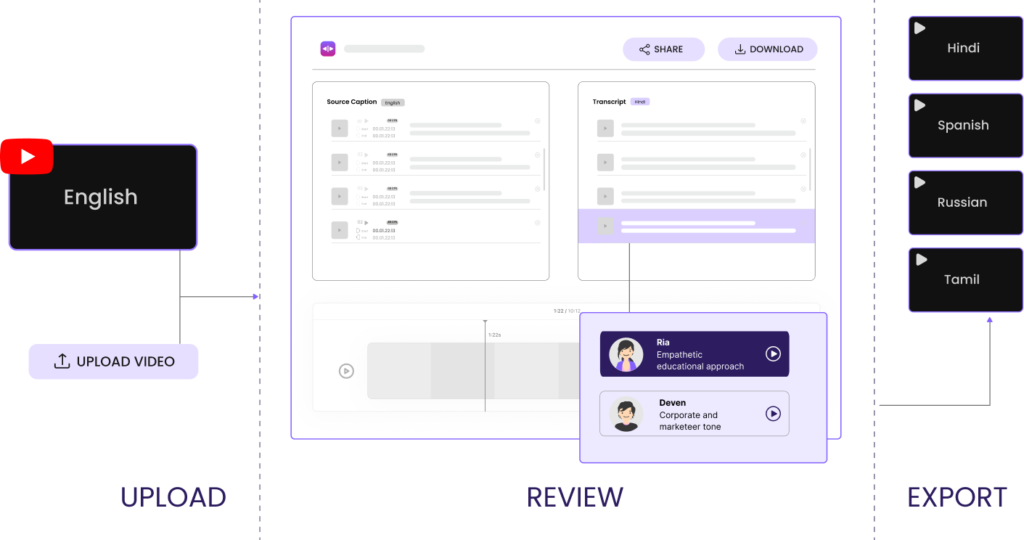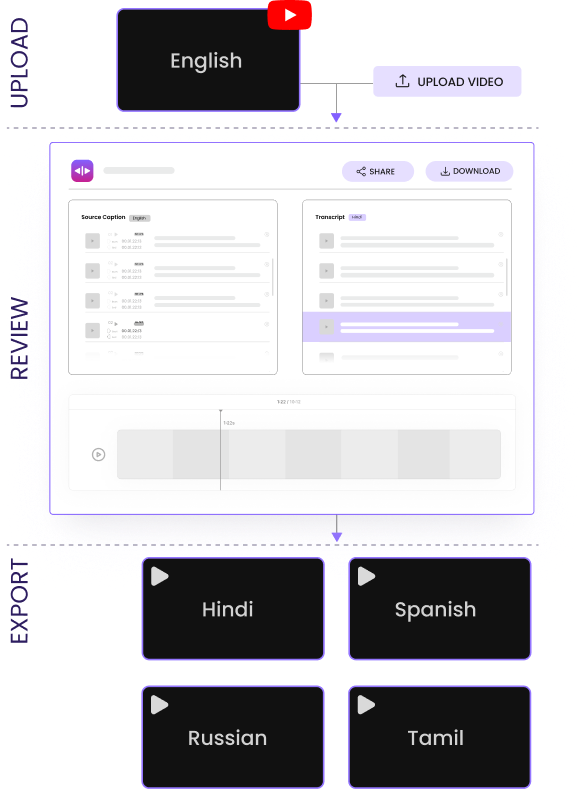 467 million Indians use Youtube.
Out of which only 10% can speak English.
Why Dubverse for your LMS🧑‍🎓
Connect directly in your customer's & employee's language
Help your customer & employees understand you faster. Help them act on your videos in local language.
Increase product adoption
Create multilingual product explainers to make your employees and customer feel more inclusive while communicating in their local language
Reduce support calls
With better understanding of your product your viewers will reduce support requests. Allowing you to provide better support to the right users.
Save time and energy
With our AI engine doing all the heavy lifting, create videos faster with lean workflows and one to many language video dubbing
How Vyapar is leveraging AI dubbing
With Dubverse we have dubbed 700+ videos in 9 different Indian native languages. Dubverse made dubbing easy and cost effective, enabling us to publish quality videos for our users.
What Dubverse has to offer
(and more)
Get your whole video library dubbed into 30+ languages and publish them in less than a week. Allow your users to enjoy content in their local language instantly.
30+ language with
150+ speakers supported
A speaker for each tone and occasion available for your dubbing needs. With Languages and speakers being added every day you will always have the best pick.
Hasselfree youtube integration
Effortlessly import your present videos from youtube within click. Scale and grow your presence on Youtube with multilingual videos.
Self-servable script editor ​
An advanced script editor with real-time translation is built to give you a seamless editing experience, without switching screens. 
Choose from a variety of reviewers for your Dubbing Project. Our language reviewers are highly trained and efficient while maintaining the tone and context of the video.
Upload.
Review.
Download.