Sarayu Trust Boosted Efficiency
by 8x

using AI Subtitles
2x Subtitle Creation with 1 tool: Dubverse-Powered Subtitling Case Study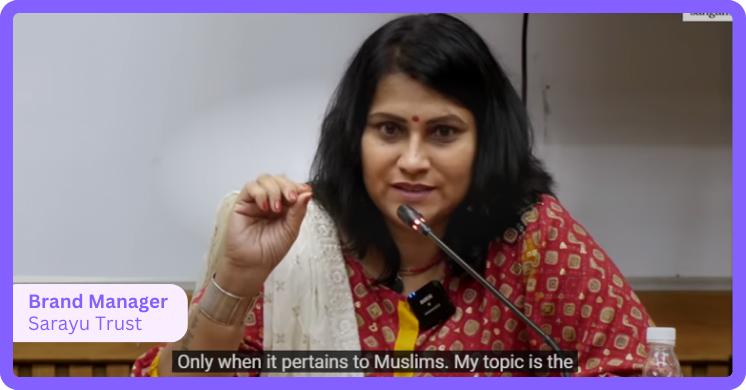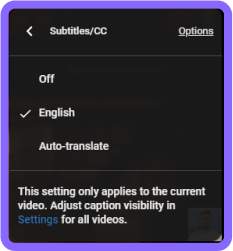 Sarayu Trust, a leading educational NGO, is on a mission to bring ancient wisdom back to life and share it with the world via their YouTube Channel, Sangam Talks. With over 501K subscribers and over 63 million views, their goal is to bring back the lost knowledge. 
From physics and mathematics to arts like Natyashastra, music, dance, and even astrophysics, Sarayu Trust explores a wide range of subjects.
Most of the YouTube videos are in English and Hindi, but Sarayu Trust shares videos in other Indian languages too. This is why they need English subtitles to ensure everyone can access their videos and gain knowledge, even if the topics are a bit complex.
Initially, they used to manually created subtitles or relied on YouTube captions. However, the results were far from perfect. It took around 8-10 hours for a typical 60-minute video. While YouTube's auto-captions helped save time, they still needed a lot of editing. 
Bound by time and resources, Sarayu Trust could add subtitles only to 3-4 videos in a month. The lack of subtitles did more harm than good. Often, viewers did not watch the video till the end. A lot of them would leave in the first 2 minutes.
Enter Dubverse SUB – an AI-powered subtitle generator tool that generates accurate subtitles in over 60 languages within minutes!
Sarayu Trust jumped on board a few months ago, and the impact has been huge.
Sarayu Trust noticed that adding subtitles to their videos led to more views and engagement compared to videos without subtitles because search engines could index keywords in subtitles text that helped improve their search rankings.
YouTube videos with subtitles held viewers' attention twice as long as those without. People were more engaged and stayed glued to the screen for long when subtitles were present. In fact, the number of views for subtitled videos increased fivefold.
Revived Older YouTube Videos
Even videos from back in 2018 got a second chance when Sarayu Trust started adding subtitles to them. The older videos, which were lost in the sea of content, started getting discovered in search rankings, attracting more attention and more views.
English subtitles opened doors to viewers in the US, UK, Canada, and Australia. Every month, more people from new regions tune in, including Germany, UAE, South Africa, and Netherlands.
More Views with Subtitles
As more YouTube videos have subtitles consistently, the number of viewers who watch videos with subtitles has also tripled in the last 3 months, and this number continues to grow steadily.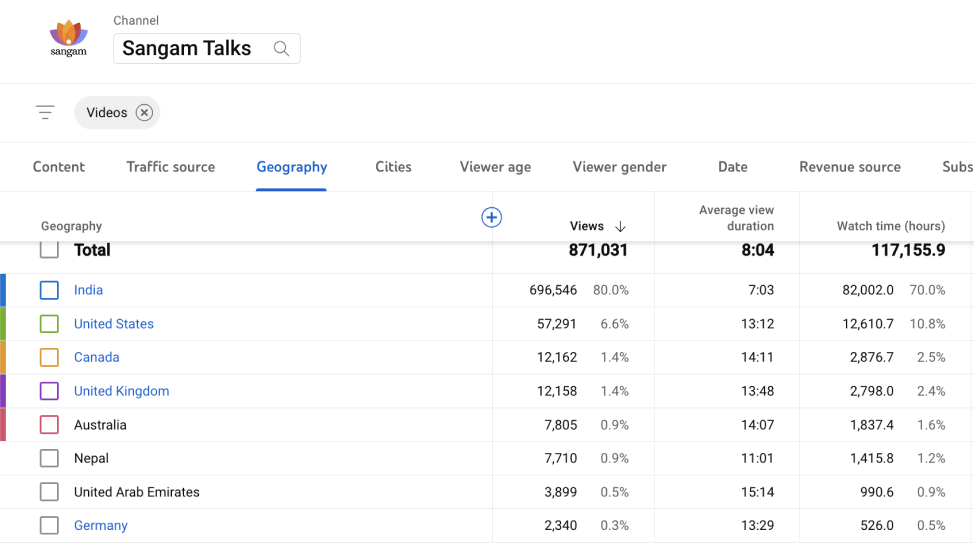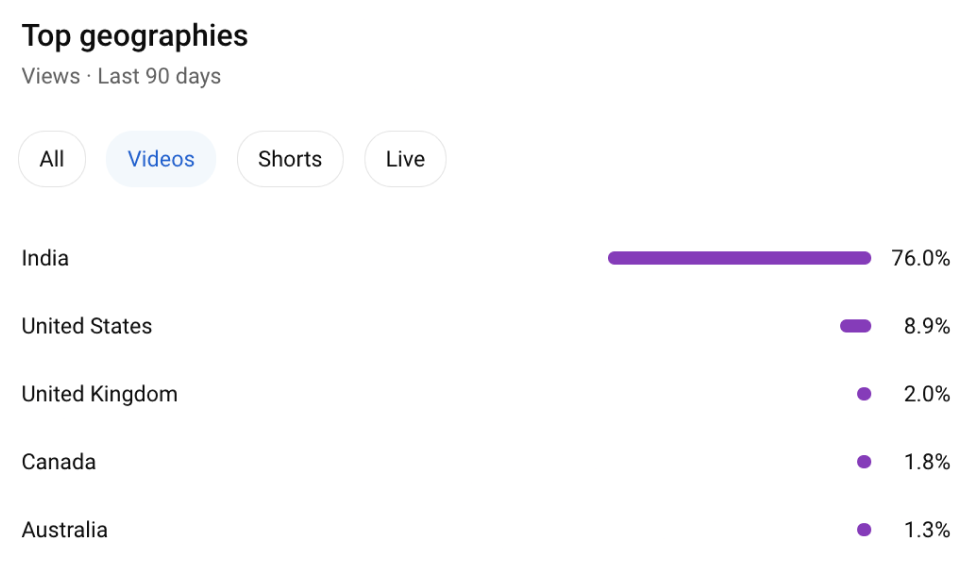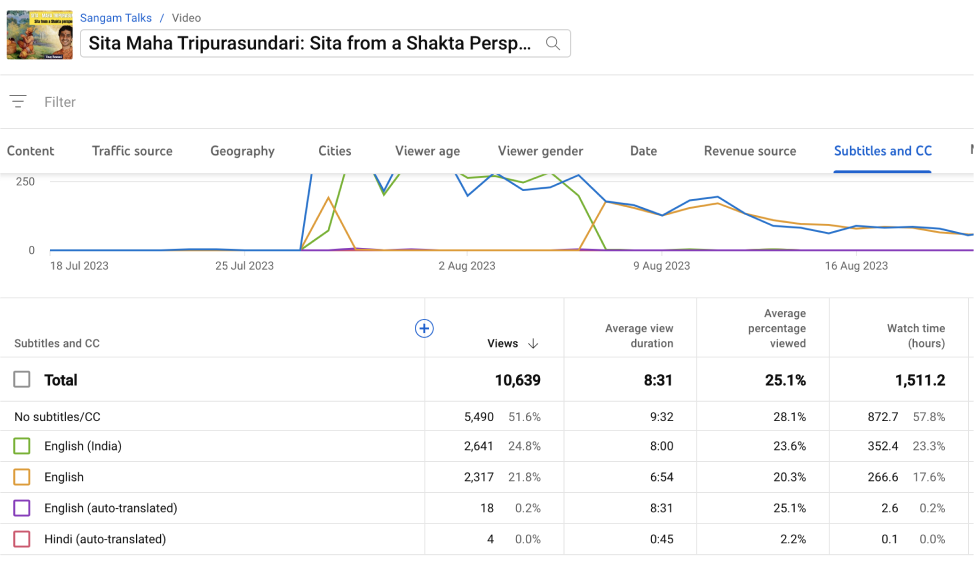 Dubverse has transformed the subtitling process for our YouTube Channel, saving us 8x the time. Its remarkable accuracy drastically reduces manual editing, allowing more focus on content quality. It's a game-changer in streamlining our video workflow at Sangam Talks.
Supercharged Productivity- 2x Creation
With Dubverse SUB, Sarayu Trust went from adding subtitles to 3-4 videos a month to a whopping 8-10 videos every month. That's double the output in just three months!
Instead of hiring subtitle experts, Sarayu Trust now handles all subtitle generation in-house, saving them a bundle – a big win for an NGO.
From writing subtitles to reviewing to uploading them, it took 8-10 hours, but now the turnaround time has reduced to just one hour. Even generating subtitles for an hour-long video takes only 15-20 minutes.
Dubverse SUB consistently delivers 99% accuracy, even with the trickiest and complex content. No wonder 88% of their viewers prefer Dubverse Subtitles over auto-translations.
Dubverse SUB integrates seamlessly with YouTube. Sarayu Trust synced their YouTube channel with Dubverse to upload subtitles directly to the platform with fewer clicks.
Dubverse's AI Subtitling Process
The Dubverse subtitling process has also helped us to successfully revitalize a few of our older videos, even from 2018, and regain additional views on these videos.
Dubverse's value has been evident for us, not only in adding subtitles to new content but also in addressing the older backlog of our videos, which were pending for subtitling. It's been instrumental in renewing interest and engagement across our past videos.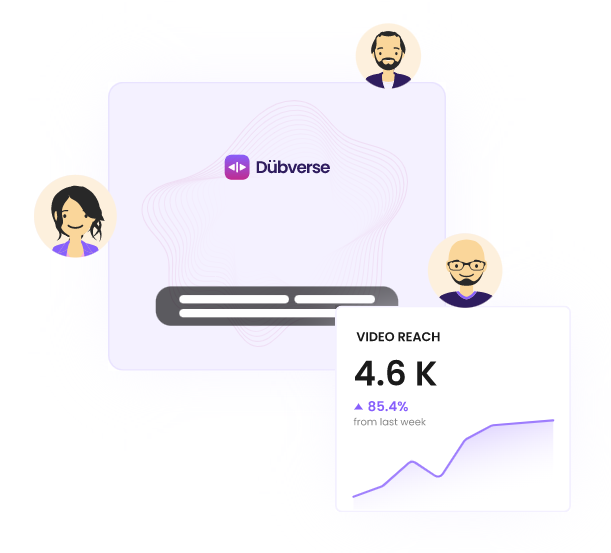 Subtitles are the secret sauce for breathing life into old content, boosting engagement, and giving extra value to your audience. It's a win-win for everyone.
Got your own channel?
Start using subtitles today, watch your growth explode, and share your success story with us. We can't wait to see you shine!
Generate, Edit, & Export
Subtitles
for videos in any language